#1 – Subterranean Homesick Blues

Wikipedia:
| | |
| --- | --- |
| Released | March 22, 1965 |
| Recorded | Columbia Recording Studios, New York City January 13–15, 1965 |
| Genre | Rock, folk, folk rock |
| Length | 47:23 |
| Label | Columbia |
| Producer | Tom Wilson |
Bringing It All Back Home (known as Subterranean Homesick Blues in some European countries) is the fifth studio album by American singer-songwriter Bob Dylan. It was released on March 22, 1965, by Columbia Records.
The album features an electric half of songs, followed by a mostly acoustic half, while abandoning the protest music of Dylan's previous records in favor of more surreal, complex lyrics. On side one of the original LP, Dylan is backed by an electric rock and roll band—a move that further alienated him from some of his former peers in the folk music community.
The album reached No. 6 on Billboard's Pop Albums chart, the first of Dylan's LPs to break into the US top 10. It also topped the UK charts later that spring. The first track, "Subterranean Homesick Blues", became Dylan's first single to chart in the US, peaking at No. 39. Bringing It All Back Home has been described as one of the greatest albums of all time by multiple publications.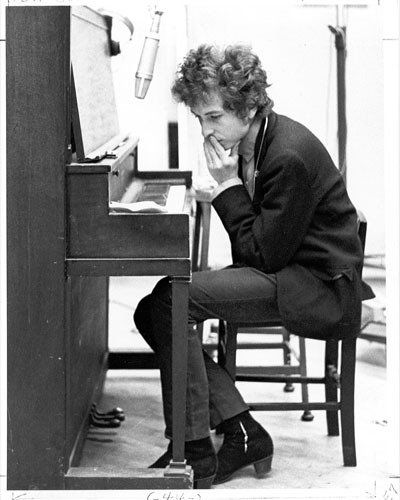 The Songs & the Poetry
"She Belongs to Me" extols the bohemian virtues of an artistic lover whose creativity must be constantly fed ("Bow down to her on Sunday / Salute her when her birthday comes. / For Halloween buy her a trumpet / And for Christmas, give her a drum.")
#2 –  She Belongs To Me

"Love Minus Zero/No Limit" is a low-key love song, described by Tim Riley as a "hallucinatory allegiance, a poetic turn that exposes the paradoxes of love ('She knows there's no success like failure / And that failure's no success at all')…[it] points toward the dual vulnerabilities that steer 'Just Like A Woman.' In both cases, a woman's susceptibility is linked to the singer's defenseless infatuation."
A surrealist work heavily influenced by Rimbaud (most notably for the "magic swirlin' ship" evoked in the lyrics), Heylin hailed it as a leap "beyond the boundaries of folk song once and for all, with one of [Dylan's] most inventive and original melodies." Riley describes "Mr. Tambourine Man" as "Dylan's pied-piper anthem of creative living and open-mindedness…a lot of these lines are evocative without holding up to logic, even though they ring worldly." Salon.com critic Bill Wyman calls it "rock's most feeling paean to psychedelia, all the more compelling in that it's done acoustically."
#8 – Mr. Tambourine Man
Legacy
One of Dylan's most celebrated albums, Bringing It All Back Home was soon hailed as one of the greatest albums in rock history.
In 1979 

Rolling Stone Record Guide

, critic 

Dave Marsh

 wrote a glowing appraisal: "By fusing the Chuck Berry beat of the Rolling Stones and the Beatles with the leftist, folk tradition of the folk revival, Dylan really had brought it back home, creating a new kind of rock & roll […] that made every type of artistic tradition available to rock."

Clinton Heylin later wrote that Bringing It All Back Home

 was possibly "the most influential album of its era. Almost everything to come in contemporary popular song can be found therein."

In 2003, the album was ranked number 31 on 

Rolling Stone 

magazine's list of 

the 500 greatest albums of all time

.

In a 1986 interview, film director John Hughes cited it as so influential on him as an artist that upon its release, "Thursday I was one person, and Friday I was another."
The album was included in Robert Christgau's "Basic Record Library" of 1950s and 1960s recordings—published in Christgau's Record Guide: Rock Albums of the Seventies (1981)—and in Robert Dimery's music reference book 1001 Albums You Must Hear Before You Die (2010).
It was voted number 189 in the third edition of Colin Larkin's book All Time Top 1000 Albums (2000).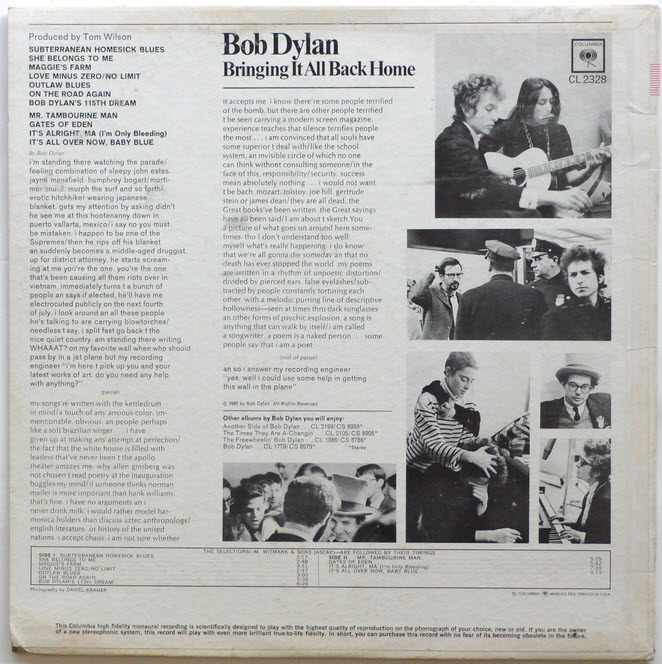 The album closes with "It's All Over Now, Baby Blue", ……  However, the lyric easily fits in with the main theme of the album, Dylan's rejection of political folk, taking the form of a good-bye to his former, protest-folk self, according to the Rough Guide to Bob Dylan. According to this reading, Dylan sings to himself to "Leave your stepping stones [his political repertoire] behind, something calls for you. Forget the dead you've left [folkies], they will not follow you…Strike another match, go start anew." The only musician besides Dylan to play on the song is Bill Lee on bass guitar.
#11 – It's All Over Now, Baby Blue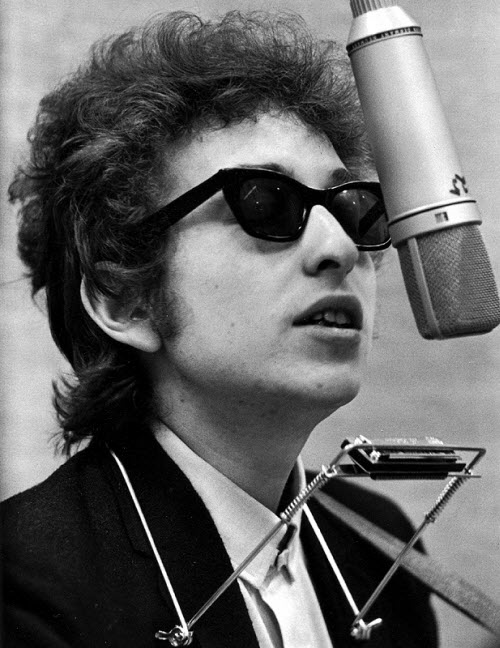 Track Listing:
Side one
"Subterranean Homesick Blues" 2:21

"She Belongs to Me" 2:47
"Maggie's Farm" 3:54
"Love Minus Zero/No Limit" 2:51
"Outlaw Blues" 3:05
"On the Road Again" 2:35
"Bob Dylan's 115th Dream" 6:30
Side two
"Mr. Tambourine Man" 5:30

"Gates of Eden" 5:40
"It's Alright, Ma (I'm Only Bleeding)" 7:29
"It's All Over Now, Baby Blue" 4:12
 Personnel
Bob Dylan – guitar, harmonica, keyboards, vocals
Additional musicians
John Boone – bass guitar
Al Gorgoni – guitar
Bobby Gregg – drums
Paul Griffin – piano, keyboards
John P. Hammond – guitar
Bruce Langhorne – guitar
Bill Lee – bass guitar
Joseph Macho, Jr. – bass guitar
Frank Owens – piano
Kenny Rankin – guitar
John B. Sebastian – bass guitar
Technical personnel
Daniel Kramer – photography
Tom Wilson – production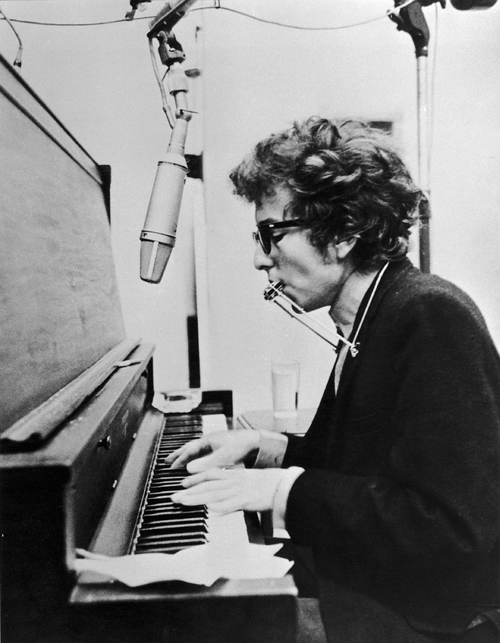 Bob Dyaln – Bringing it all back home(Spotify):