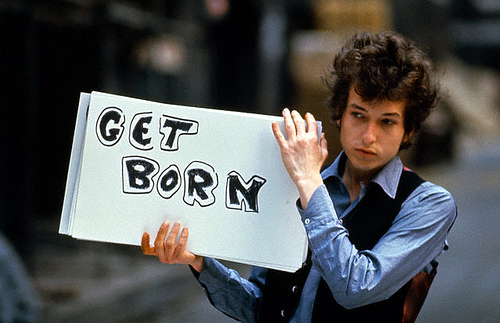 Crimson flames tied through my ears
Rollin' high and mighty traps
Pounced with fire on flaming roads
Using ideas as my maps
"We'll meet on edges, soon," said I
Proud 'neath heated brow
Ah, but I was so much older then
I'm younger than that now
Our other blog – alldylan.com – is an "only Dylan" blog, that´s why we don´t post Dylan-stuff over here @ bortolisten.com.
But today we make an exception.
Here are a collection of links to interesting Bob Dylan posts @ alldylan.com.
Bob Dylan quotes