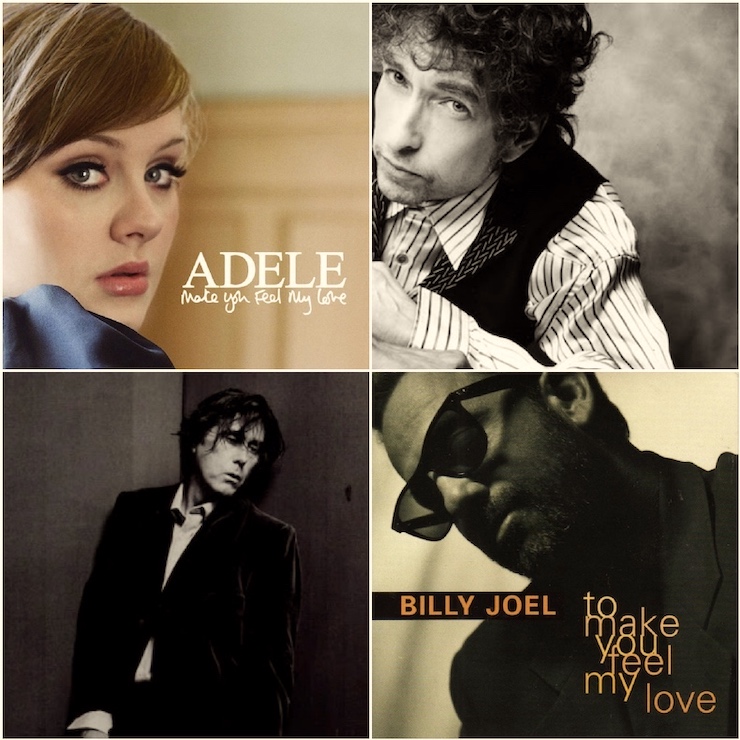 [vc_row][vc_column][vc_message message_box_color="mulled_wine" icon_fontawesome="fa fa-quote-left"]When the rain is blowing in your face
And the whole world is on your case
I could offer you a warm embrace
To make you feel my love[/vc_message][/vc_column][/vc_row]
"Make You Feel My Love" is a song written by Bob Dylan from his album Time Out of Mind (1997). It was first released commercially by Billy Joel, under the title "To Make You Feel My Love", before Dylan's version appeared later that same year. It has since been covered by numerous performers..
[vc_row][vc_column][vc_message message_box_style="outline" icon_fontawesome="fa fa-link" css_animation="bounceIn"]
Check out:
[/vc_message][/vc_column][/vc_row]
Continue reading "5 Great Cover Versions of Bob Dylan's "Make You Feel My Love" (Adele, Billy Joel, Bryan Ferry and..)" →