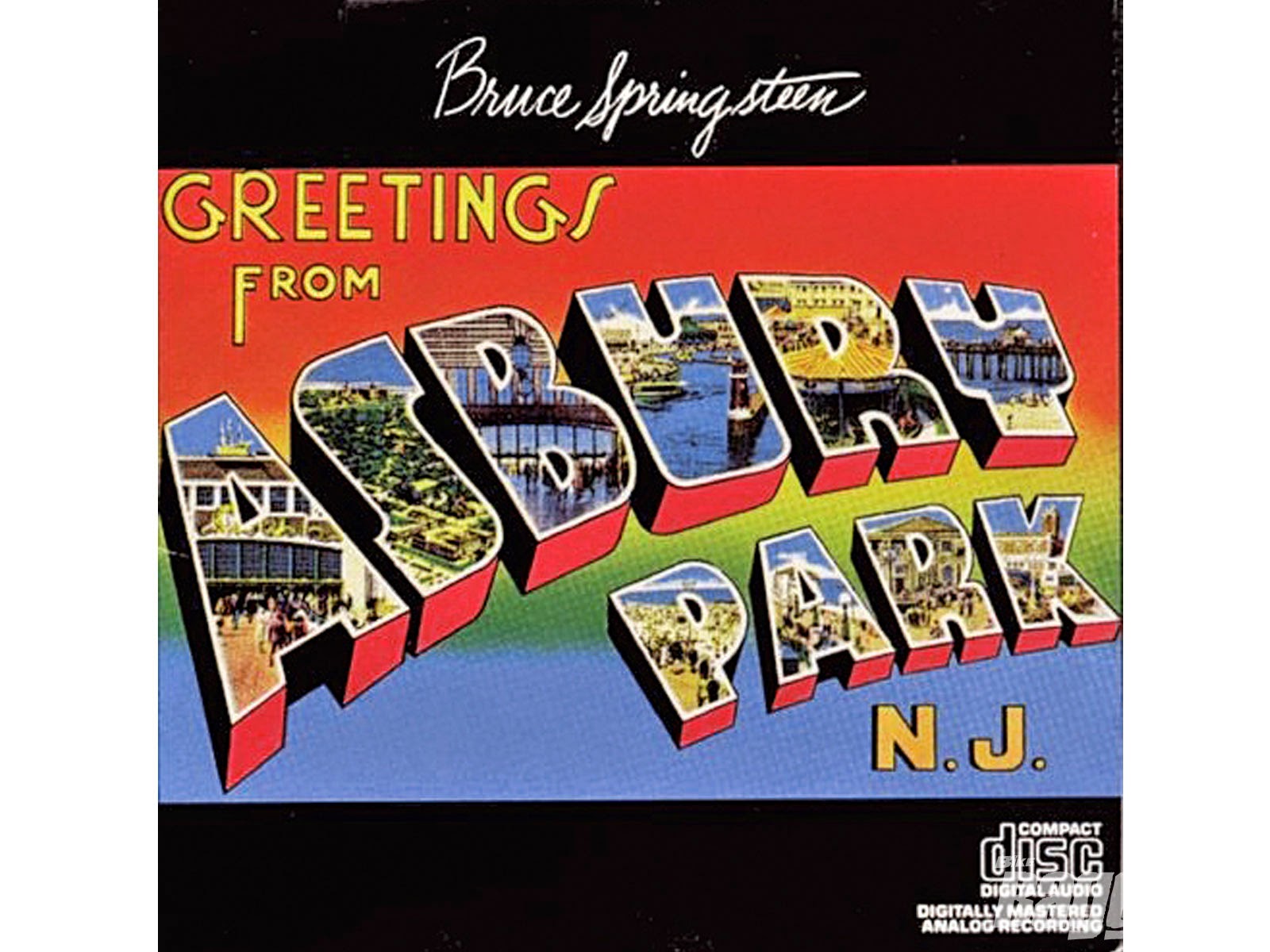 "This boy has a lot more of the Dylan spirit than John Prine. His songs are filled with the absurdist energy and heart on sleeve pretension that made Dylan a genius instead of a talent."
– Robert Christgau, Creem magazine
Greetings from Asbury Park NJ is the first studio album by Bruce Springsteen, released in 1973. It only sold about 25,000 copies in the first year of its release, but had significant critical impact. It was ranked at #379 by Rolling Stone on its list of 500 greatest albums of all time. The album also hit the number sixty stop on the Billboard 200 albums listing.
The re-release that is part of the box-set (released autumn 2014) sounds amazing!
Continue reading "January 5: Bruce Springsteen released Greetings from Ashbury Park NJ in 1973" →