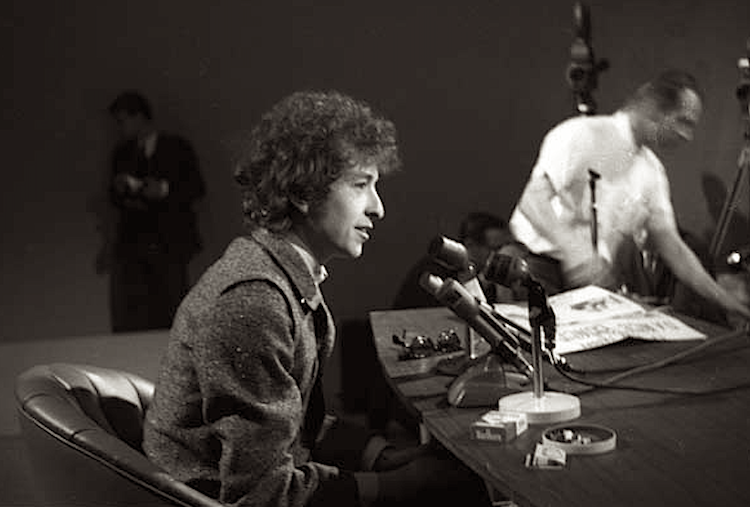 [vc_row][vc_column][vc_message message_box_color="mulled_wine" icon_fontawesome="fa fa-quote-left"]Oh, I think of myself more as a song and dance man, y'know[/vc_message][/vc_column][/vc_row]
Legendary press conference.
The San Francisco Press Conference was set up by Ralph Gleason at KQED-TV, an educational station, in the bay area of San Francisco and took place on December 3rd 1965. It was broadcast on KQED later that day, just before Dylan and The Hawks played their first night at the Berkeley Community Theater.
Source: The Fiddler Now Upspoke, pp. 359-374.
KQED-TV Studios
San Francisco, California
3 December 1965
San Francisco Press Conference
Released on the DVD Dylan Speaks, Eagle Media MDV622, 30 October 2006.
Continue reading "December 3: Watch Bob Dylan's Press Conference @ KQED-TV Studios, San Francisco, 1965" →