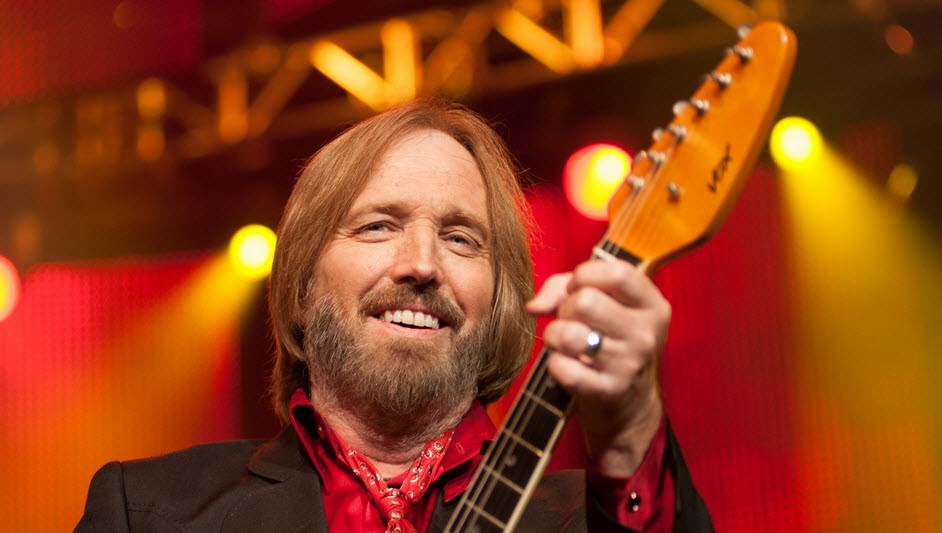 "I remember playing shows [with Tom Petty & the Heartbreakers in the '80s] and looking out
[thinking] I didn't have that many fans coming to see me," he says. "They were coming to see
Tom Petty & the Heartbreakers."
~Bob Dylan (to Robert Hilburn, December 1997)
"Tom Petty was rushed to the hospital Sunday night after he was found unconscious, not breathing and in full cardiac arrest
Update:
Now it is confirmed by Tom Petty's family that their father, brother, husband and friend died peacefully at 20:40 local time
– AFP
UPDATE: We're told after Petty got to the hospital he had no brain activity and a decision was made to pull life support."
– TMZ.com
Tom Petty, the rocker best known as the frontman of Tom Petty and the Heartbreakers, is dead at 66, CBS News has confirmed.
UPDATE:
The confusions started when CBS and TMZ published about Tom Petty's death after tweeting that the LAPD had confirmed it.
"Coroner's officials said Monday they have not received a report of Petty's death. Fire officials have said they responded to an emergency call for a man experiencing cardiac arrest on the block where Petty lives in Malibu on Sunday night, but could not confirm it was the rocker who was taken to a local hospital.
…the 66-year-old entertainer is still alive, and news outlets that announced his death Monday retracted their stories later Monday. The Walk of Fame tribute was canceled."
– Billboard
Continue reading "Tom Petty is dead – Rest in Peace Mr. Petty" →