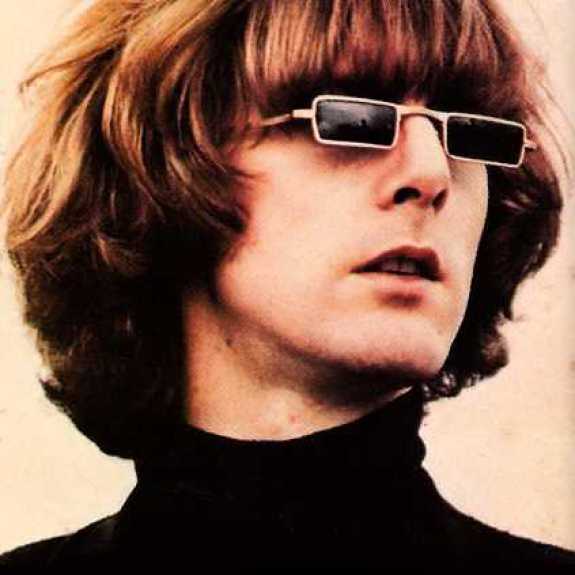 [vc_row][vc_column][vc_message message_box_color="mulled_wine" icon_fontawesome="fa fa-quote-left"]Roger McGuinn's sparkling, chordal 12-string Rickenbacker riffs on the Byrds' early hits were the sonic bridge between folk and rock – and an irreplaceable color in rock's palette: Every indie band who's more interested in beatific strumming than screaming solos owes him a debt (the striking break in "Bells of Rhymney" could be on a Smiths record). McGuinn could do a lot more than chime, however, as demonstrated by his still-astonishing psychedelic-raga-Coltrane licks on "Eight Miles High.
–rollingstone.com[/vc_message][/vc_column][/vc_row]
James Roger McGuinn (born James Joseph McGuinn III on July 13, 1942) known professionally as Roger McGuinn and previously as Jim McGuinn, is an American singer-songwriter and guitarist. He is best known for being the lead singer and lead guitarist on many of The Byrds' records. He is a member of the Rock and Roll Hall of Fame for his work with The Byrds.
The Byrds were an American rock band, formed in Los Angeles, California in 1964. The band underwent multiple line-up changes throughout its existence, with frontman Roger McGuinn (aka Jim McGuinn) remaining the sole consistent member until the group disbanded in 1973.
Continue reading "July 13: Happy 77th Birthday Roger McGuinn" →