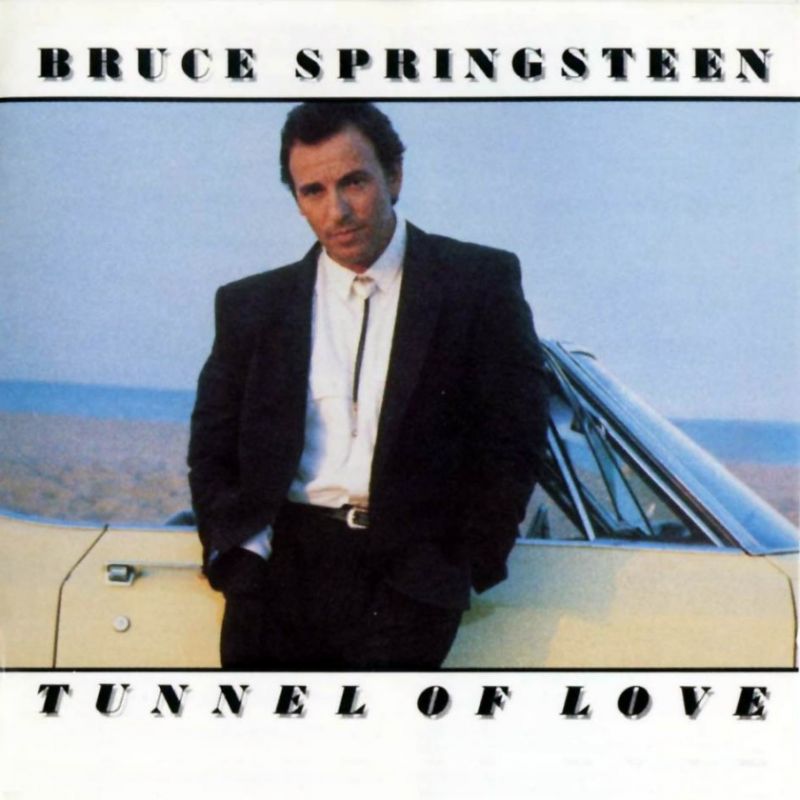 "On his right hand Billy tattooed the word love and on his left hand was the word fear. And in which hand he held his fate was never clear"
I think Darkness on the edge of town is Springsteen's best album, but I think Tunnel of Love is his most overlooked record. This is a quiet, often acoustic country-tinged album that has become more important to me the older I get.
It might sound less than Springsteen than his earlier albums, and he really goes a long way towards country music, but that's ok, I really like it.  He released it while still touring with the E Street Band, but its sound signified a marked departure from the driving rock of his earlier albums.
"God have mercy on the man who doubts what he's sure of."
It's a mix of Nebraska and Darkness with strong melodies and more melancholy. The Songs are about lost opportunities, misplaced love and regrets. It is a very sad album, maybe that is why Springsteen rarely play these songs in concert. He should play them, they are among his best.
The sleeve notes to the record Springsteen writes "Thanks Julie".
Bruce Springsteen comes off as a tired man, is it his break-up record, his divorce album? It certainly sound like it. Great art sometimes comes from pain, and this album contains great art.
Brilliant Disguise:

Continue reading "October 9: Tunnel of Love by Bruce Springsteen was released in 1987" →