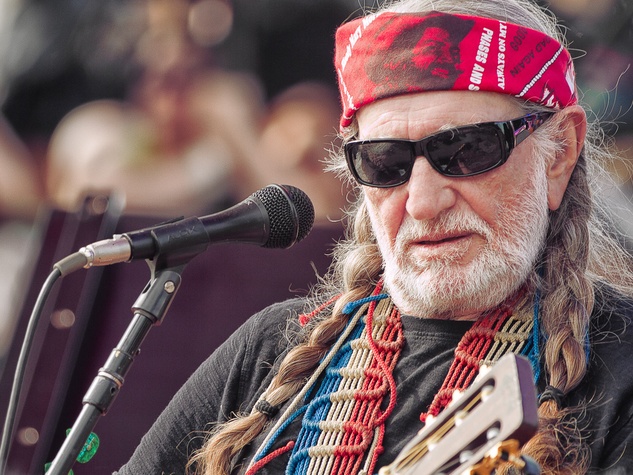 Tomorrow is Willie Nelson´s 85th birthday (born April 29, 1933).
He [Willie Nelson] takes whatever thing he's singing and makes it his. There's not many people who can do that. Even something like an Elvis tune. You know, once Elvis done a tune, it's pretty much done. But Willie is the only one in my recollection that has even taken something associated with Elvis and made it his. He just puts his sorta trip on it…
~Bob Dylan (28 April 1993)
Here are 10 wonderful songs performed & most of them written by Mr. Nelson.
 Always on My Mind
An American country music song by Johnny Christopher, Mark James and Wayne Carson, recorded first by Gwen McCrae (as "You Were Always On My Mind") and Brenda Lee in 1972.
Willie Nelson recorded and released the song in early 1982. It raced to number one on Billboard magazine's Hot Country Singles chart that May, spending two weeks on top and total of 21 weeks on the chart.
Maybe I didn't treat you
Quite as good as I should have
Maybe I didn't love you
Quite as often as I could have
Little things I should have said and done
I just never took the time

You were always on my mind
You were always on my mind
Continue reading "10 Great Willie Nelson songs (videos & spotify playlist)" →