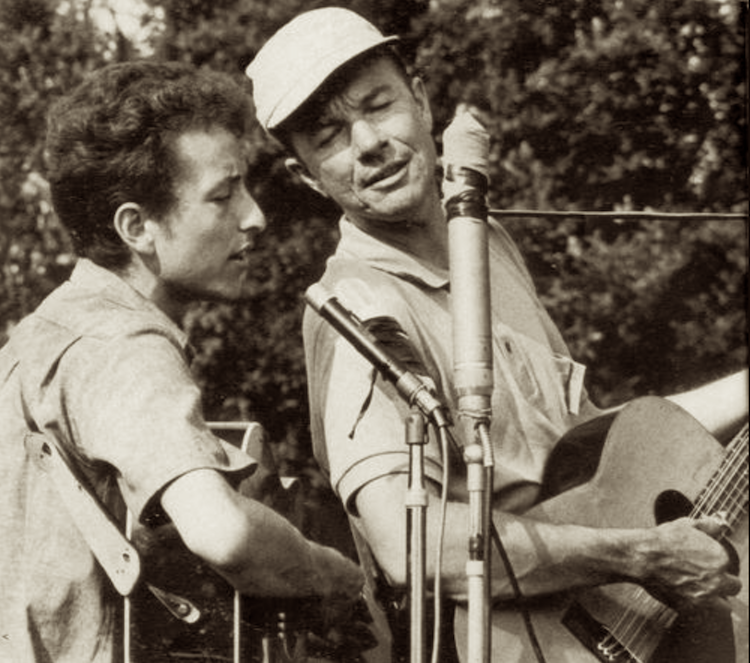 [vc_row][vc_column][vc_message message_box_color="mulled_wine" icon_fontawesome="fa fa-quote-left"]He's [Pete Seeger] a master at that, leading a mass of people in four-part harmony to a song not even in their language… Pete is almost like a tribal medicine man, in the true sense of the word. Rock n' roll performers aren't. They're just kind of working out other people's fantasies.
-> Bob Dylan (Scott Cohen Interview – Sept 1985)[/vc_message][/vc_column][/vc_row]
Peter Seeger (May 3, 1919 – January 27, 2014) was an American folk singer and social activist.
A Hard Rain's A Gonna Fall
[vc_row][vc_column][vc_message message_box_color="mulled_wine" icon_fontawesome="fa fa-quote-left"]h, where have you been, my blue-eyed son
And where have you been, my darling young one[/vc_message][/vc_column][/vc_row]
Melbourne (Australia) – September 1963

Continue reading "Pete Seeger (May 3, 1919 – January 27, 2014) sings Bob Dylan" →