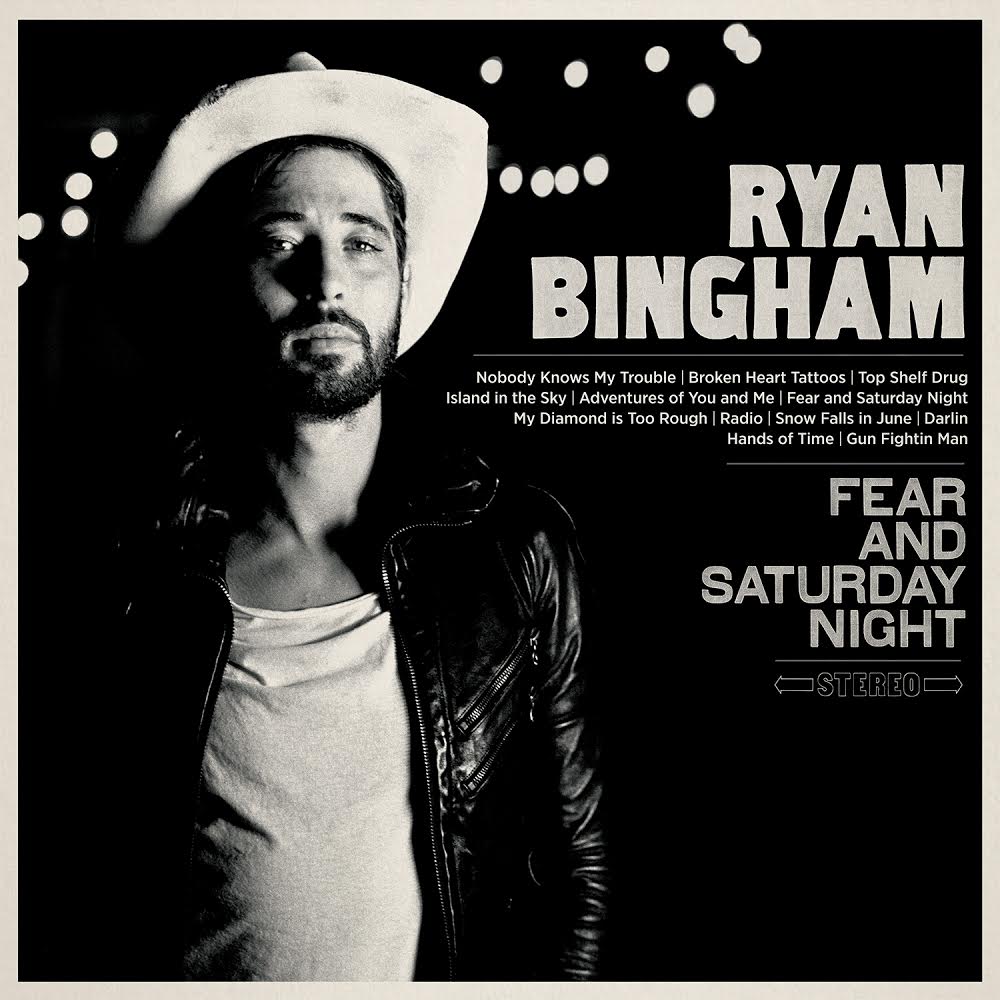 "It's definitely easier to write than perform. But when you hear the stories from listeners of how they relate to a song or how it may have helped them through their own experience in some way – that's what makes it worth it to me."
~Ray Bingham (No Depression interview)

Seemingly at peace and no longer concerned with "rising star" status or meeting corporate expectations, the candor of Bingham on Bingham reveals an intimate portrait of love and hope on Fear and Saturday Night. More morning after than its title implies, Bingham's rawness has been refined ever so slightly, his newfound reserve a therapeutic epiphany.
~Eric Risch (popmatters.com)
"Nobody Knows My Trouble" (Live in West Hollywood, CA):

wikipedia:
Fear And Saturday Night
Studio album by Ryan Bingham
Released
January 20, 2015
Genre
Americana
Label
Axster Bingham Records
Producer
Ryan Bingham, Jim Scott
Fear And Saturday Night is the fifth studio album by Americana singer-songwriter Ryan Bingham, released on January 20, 2015. The album was recorded with producer Jim Scott and will be self-released through Bingham's independent record label Axster Bingham Records.
–
Marriage was the one thing that helped pull me through a lot of that stuff. That's been the one thing in my life that's been so stable. So ["Fear and Saturday Night" is about] Anna, the baby and life ahead of me. It's about stuff that's going on — good stuff. The stuff with my parents, that was all Tomorrowland. I had to deal with all that. I even went and talked to a therapist and got professional help, and it really did help a lot.
~Ray Bingham (rollingstone.com interview)
–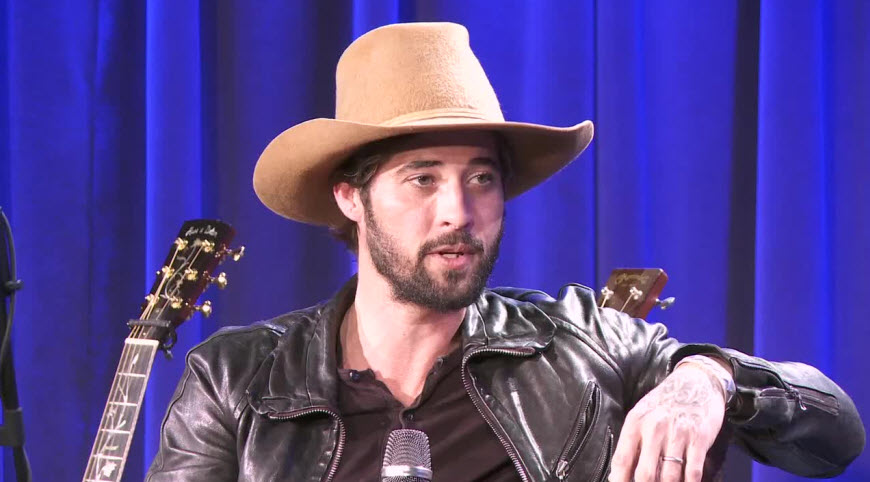 Track listing
All songs written and composed by Ryan Bingham.
"Nobody Knows My Trouble"
"Broken Heart Tattoos"
"Top Shelf Drug"
"Island in the Sky"
"Adventures of You and Me"
"Fear and Saturday Night"
"My Diamond Is Too Rough"
"Radio"
"Snow Falls in June"
"Darlin"
"Hands of Time"
"Gun Fightin Man"
–
"Broken Heart Tattoo" (Live in West Hollywood, CA):

–
Video interview – FaceCulture spoke with Ryan Bingham about growing up in Texas/New Mexico, imagination, rodeo riding, his first guitar, playing guitar with his neighbor, the first songs he played, his first show, the song The Weary Kind, the previous album Tomorrowland, staying positive, the new album Fear and Saturday Night, writing new music in a trailer, the song Broken Heart Tattoo, becoming a parent, the album title and coming into the light and a lot more!

part 2:

–
On my scorecard, Ryan Bingham is in the clubhouse with the lead. Although it's only February, I'm not sure if anyone is going to catch him at the finish line for top honors in 2015. This album should be on everyone's radar.
~Jay Minkin (nodepression.com)
–
Fear and Saturday Night might be Bingham's best album yet. This is an album of all peaks and no valleys. As the perfect experience for the classic rock buff hiding in every country and Americana fan, Bingham scrapes the grime off the sweaty denim of 70's Stones and douses it with a little Dylan poetry set to grooves left in the residue of a Faces studio session and articulated with riffs that awaken the spirit of a freer time in music. Though more interpreting than original musically, Bingham puts a personal stamp on the material by bringing his own experiences to the lyricism, while the infectiousness of the guitar licks make just about everything hard to hate.
~savingcountrymusic.com
-Egil