As 2015 draws to a close, it's time to look back on the last 12 months in music and as tradition goes, this involves the unveiling of our 25 Best Albums Of The Year.
– as always, it has been a struggle, we have fought and bled and finally agreed on the 25 best records of 2015. The ones we've played most, that has gotten us most excited or are just too good to ignore. We, as you can see, listen most to music in the, so called, roots oriented genres. However, we do listen to all kinds of music, it's just that there aren't that many good albums (in our views) in the other "genres" this year.
What did we get wrong? What did we miss? Well, nothing of course, this is THE list. No, just kidding, this is our view of the year in music, and as we have said many times before, we only write about the stuff we like and we can not reach everything.
Click on the covers or the title and see a post on each album.
25. Turnpike Troubadours – The Turnpike Troubadours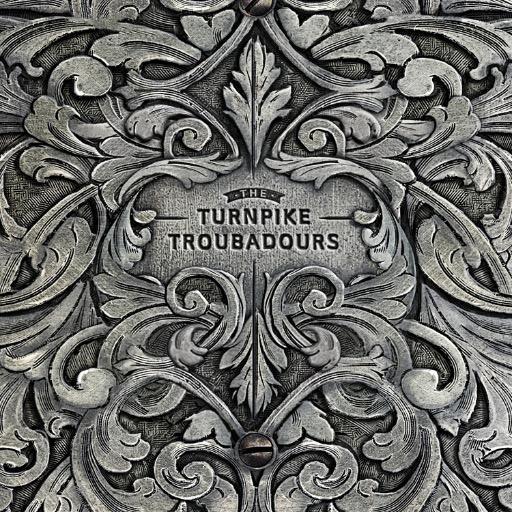 They released their fourth album in 2015, their eponymous, Turnpike Troubadours. I've listened to it a lot the last two and a half months. This is great country-rock about loss, love and life. They sing "story songs" much like Springsteen, Zevon and Prine. (read more)
24. Emmylou Harris and Rodney Crowell – The Travelling Kind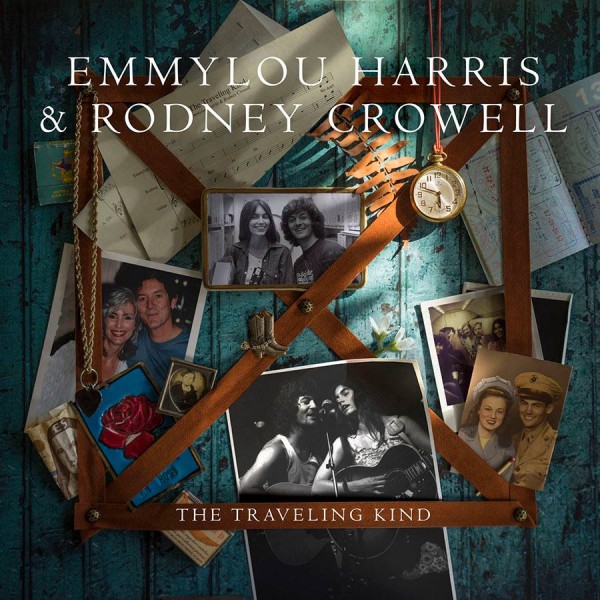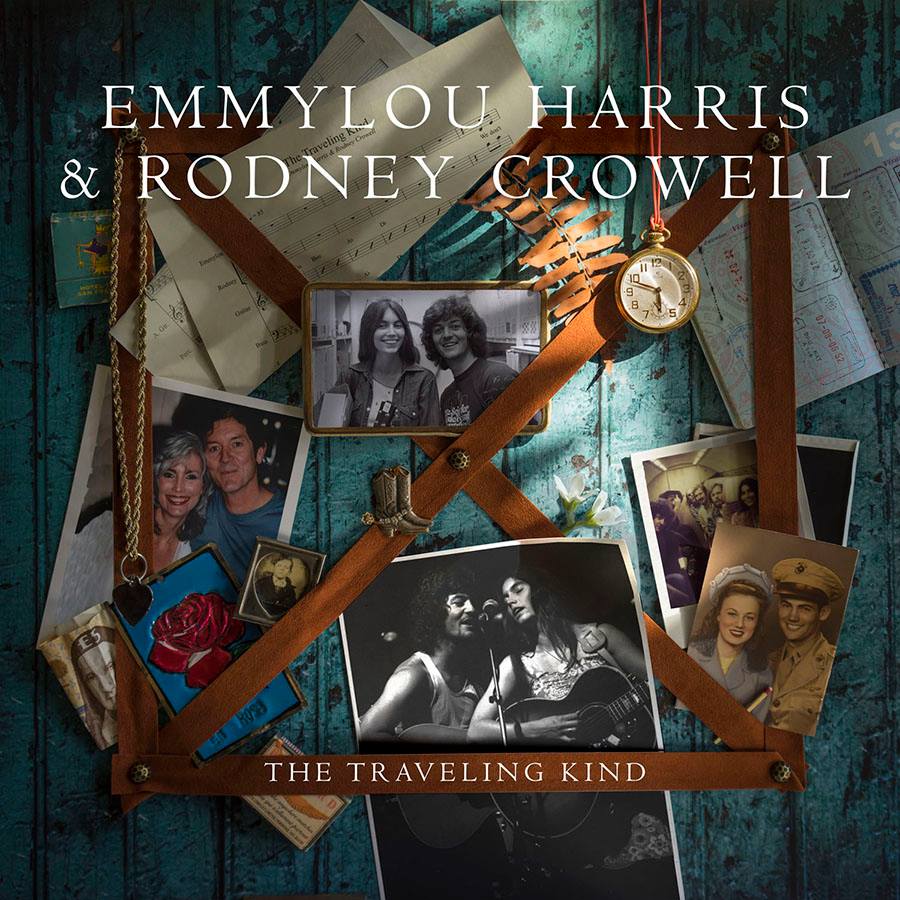 Two years after releasing 2013's Old Yellow Moon, Emmylou Harris and Rodney Crowell have collaborated again with The Traveling Kind, another album built around their easy but heartfelt creative interplay as both vocalists and songwriters. It's even better than Old Yellow Moon. I saw them in Oslo last summer, just wonderful, and the songs are great live. (read more)
23. Ryan Bingham – Fear and Saturday Night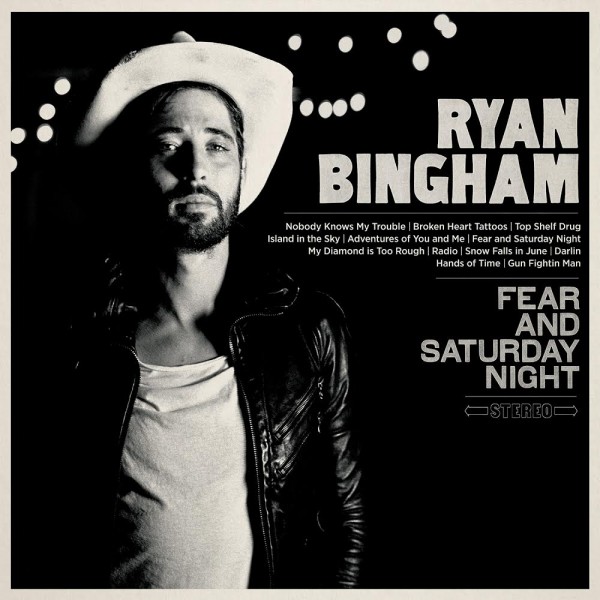 "It's definitely easier to write than perform. But when you hear the stories from listeners of how they relate to a song or how it may have helped them through their own experience in some way – that's what makes it worth it to me."
~Ray Bingham to No Depression (read more)
22. Kamasi Washington – The Epic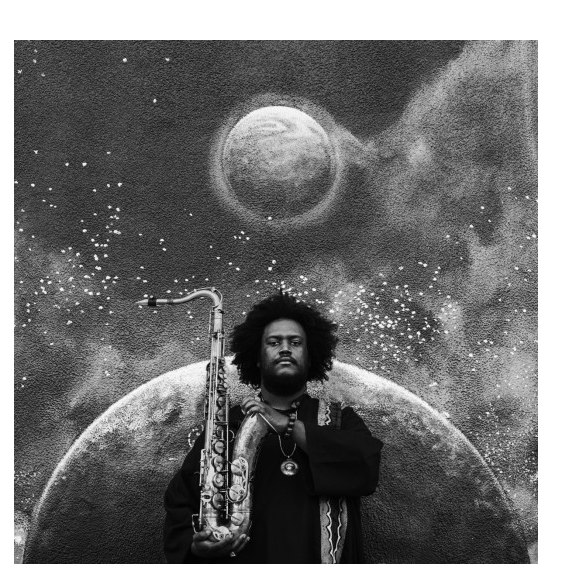 Kamasi Washington's masterwork The Epic shows us an incisive saxophonist who has performed with jazz greats Gerald Wilson and Herbie Hancock but is better known for his work with Steven Ellison aka Flying Lotus (grand-nephew of Alice Coltrane); rising Compton rapper Kendrick Lamar and bass player Steven Bruner aka Thundercat.
This is the best Jazz album of 2015 in my book. Big, sprawling and, yes, epic. Impressive musicianship all around. Full of surprising turns, inventive ideas and very fun to listen to. It's been a long time since I got this excited about a jazz album. (read more)
21. Kacey Musgraves – Pageant Material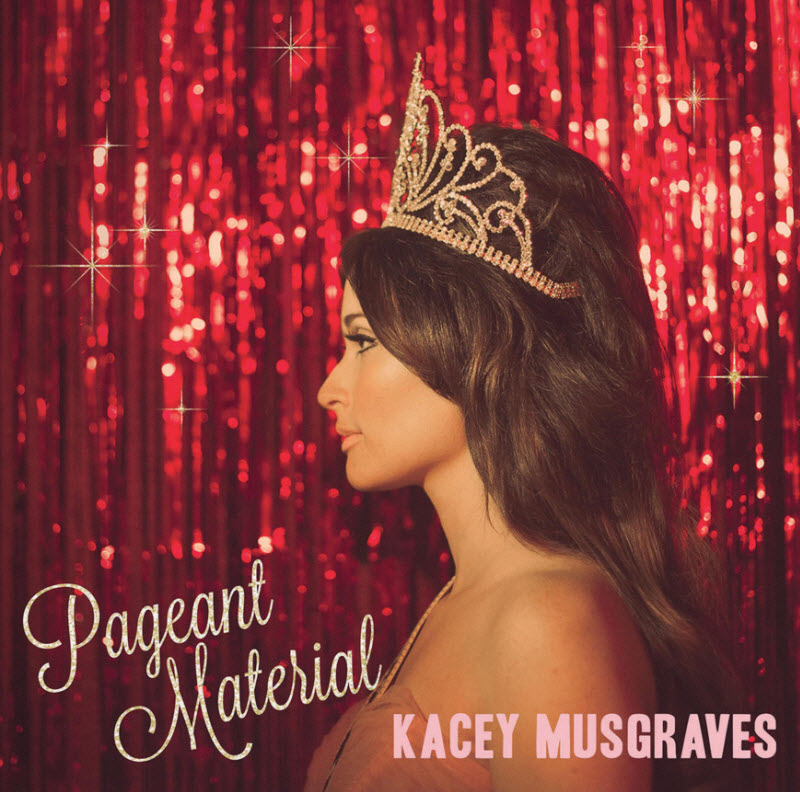 "It's funny that doing things your way and not conforming makes you an outlaw or a rebel," she adds. "But if that's the stamp that you get, then maybe that's a good one. …
I had so much fun creating this record and wanted to convey a classic, even tone throughout the whole thing, I hope the live spirit we wanted to capture came across."
~Kacey Musgraves (read more)
20. Aaron Lee Tasjan – Into the blazes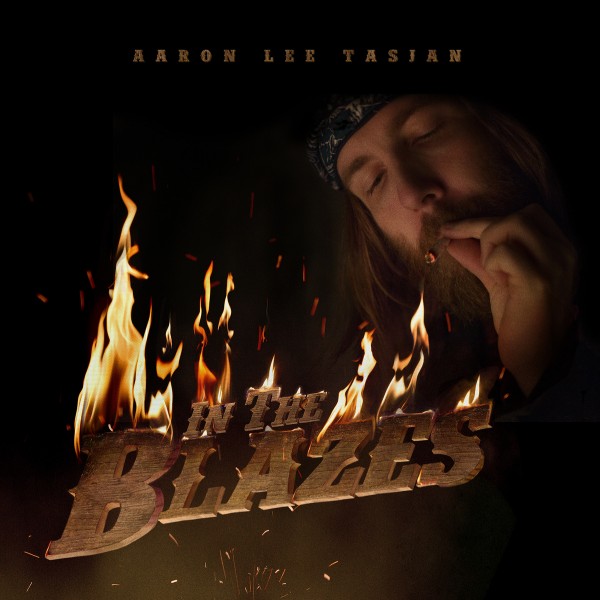 "I have to make fun of me, I can't take it seriously. I mean, I take the making-up-songs part and the playing-and-singing-and-doing-a-good-show part seriously, but everything else, I don't have it in me. … I really care a lot about music, but I just choose not to present myself that way."
– Aaron Lee Tasjan (Nashville Scene) (read more)
19. Keith Richards – Crosseyed Heart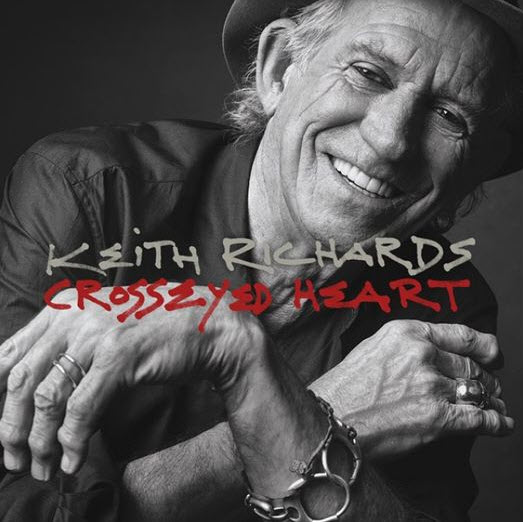 I love the title "Crosseyed Heart," and I still can't explain quite what it means. I wanted to make a record that gave thanks and praises to everybody that influenced me. So in a way, "Crosseyed Heart" was to Robert Johnson. And later on, I realized without realizing it that I was tipping my hat in a lot of directions: to Gregory Isaacs for "Love is Overdue," and to Otis Redding, and to a whole lot of people. I was paying my dues!
~Keith Richards (Jim McGuinn interview) (read more)
18. Dawes – All Your favourite Bands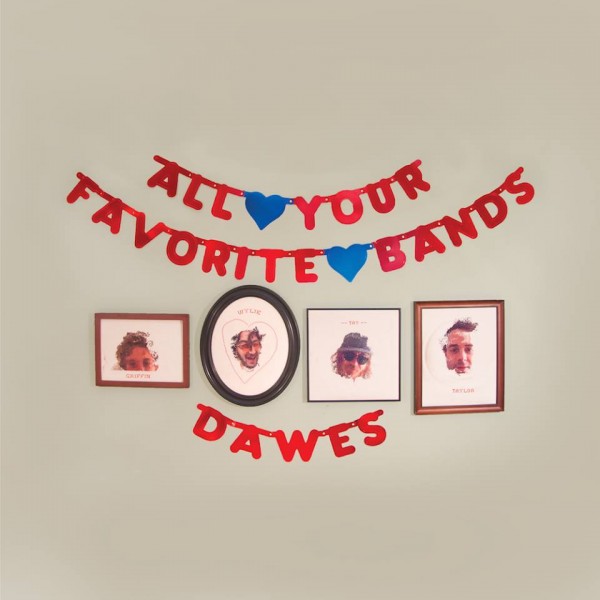 The album has a consistent, cohesive tone and vibe. The more you listen, the more it "opens up" to you. There's some wonderful guitar work. Well written and delivered lyrics. We've always been fond of Dawes, and once again they've given us a very good record. For me, it sound's like salt wind and summer, a bit of the California 70's vibe seeps through the songs. A bitter sweet feel-good album. It feels like the perfect mix of Beatlesque pop senisbilty and Laurel Canyon rock. (read more)
17. Noah Gundersen – Carry The Ghost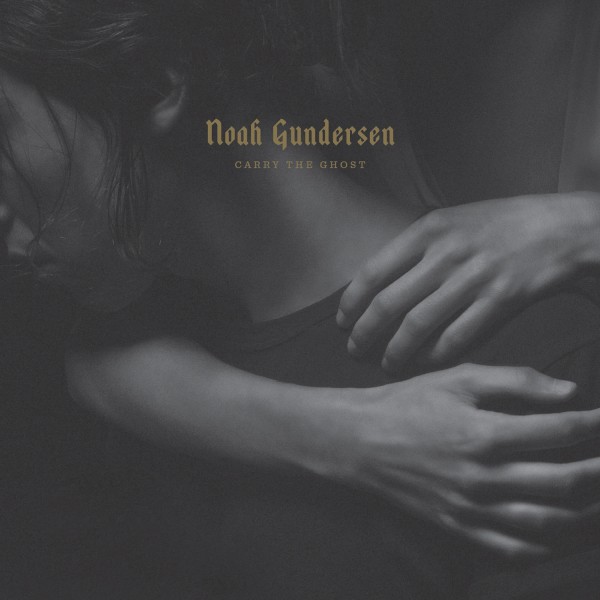 According to Gunderson, everything was written on either an acoustic guitar or a piano, then taken into the studio to arrange and add instrumentation. Recording is a collaborative process and, in the past has involved a lot of Noah's family members. However, he indicated he is not including just family now but his touring bass player, Micah Simler, and touring guitar player Armon Jay (AJ) to the recording process as well.
A very intense and honest album, I've played it to death since it's release. Noah Gundersen has made one of my favorite records of 2015. Highly recommended. (read more)
16. Rayland Baxter – Imaginary Man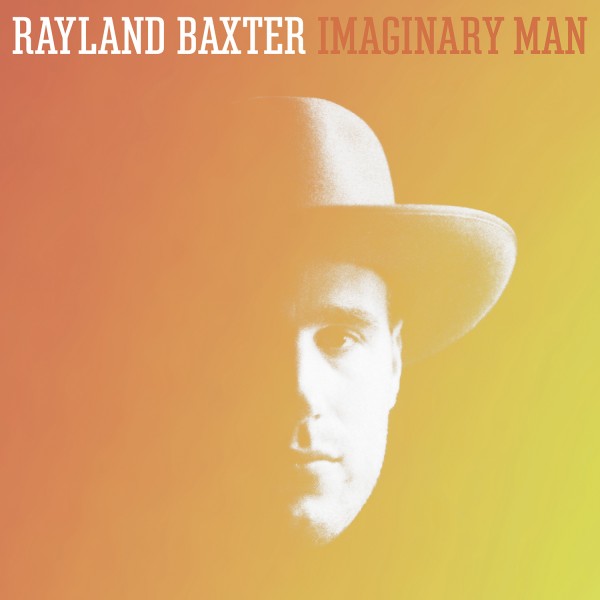 Rayland Baxter released his second album, Imaginary Man, in August 2015. It's a melancholic journey into sun-drenched stories, stories that are often sad, but feels comforting at the same time. Sometimes it's ok to embrace the sadness. I saw him in Oslo last summer, he did a very fine set and the photos in this post are from that event.
This album is a big step forward for Rayland Baxter, we look forward following him in the future. He stays true to his roots but finds a way to remain relevant. A very fine record. (read more)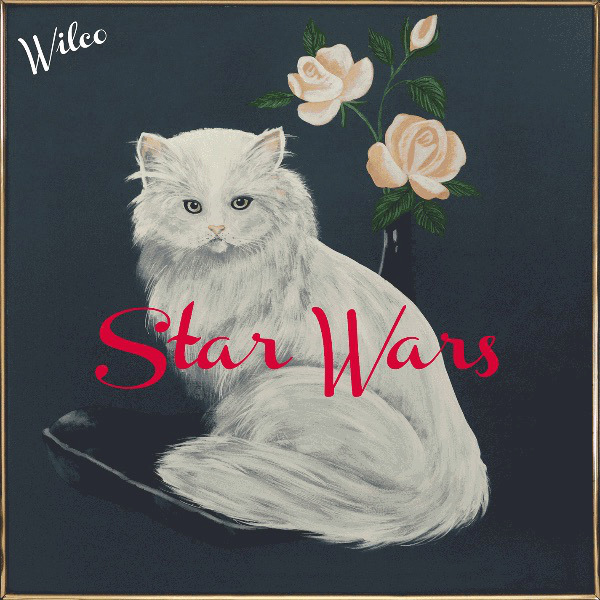 It's kind of an extension of the thought process behind, I don't know, staying in touch with some sort of wild energy as much as possible and some sort of an irreverence. But that painting of that cat hangs in the kitchen at the [Wilco] loft, and every day I'd look at it and go, "You know, that should just be the album cover." Then I started thinking about the phrase "Star Wars" recontextualized against that painting — it was beautiful and jarring. The album has nothing to do with Star Wars. It just makes me feel good. It makes me feel limitless and like there's still possibilities and still surprise in the world, you know?
~Jeff Tweedy (to rollingstone.com) (read more)
14. Kendrick Lamar – To Pimp A Butterfly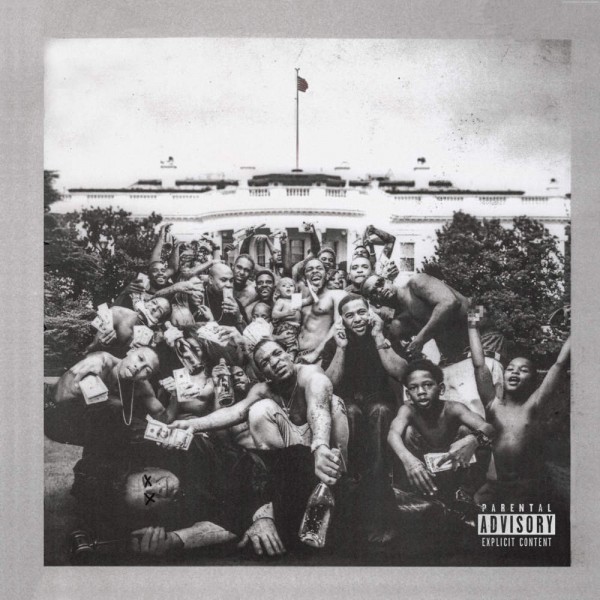 To Pimp a Butterfly is the long-awaited follow-up album by Kendrick and it certainly does not disappoint. From the provocative cover shot to the opening song, it's clear that he intends to build on his already formidable reputation at the front line of our social consciousness with his raps on the current state of affairs, especially regarding our country's stilted attempts to own up to its racial legacy and where it stands in this era of "we've come so far but still have so far to go." Many people on both sides of the spectrum are discussing it and a few are trying to address it in their art or writing but, to me, no one is addressing it all with so clear a voice and such literary eloquence as Kendrick Lamar."
– Patterson Hood (Drive-By Truckers) (read more)
13. Leon Bridges – Coming Home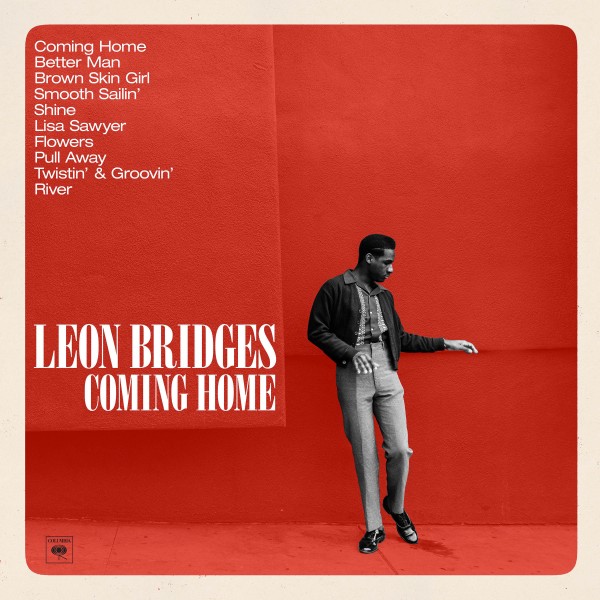 Coming Home is the debut studio album by American gospel and soul singer Leon Bridges, it was released on June 23, 2015, under Columbia Records. The album was written by Leon Bridges, Austin Michael Jenkins, Joshua Block, Chris Vivion and produced by Niles City Sound.
Leon Bridges is reminiscent of Sam Cooke, Otis Redding and other pioneering soul legends, but he is a unique talent in his own right and this album is more than a throwback to an earlier era. Good songs and smooth soul singing. (read more)
12. Father John Misty – I love you, Honeybear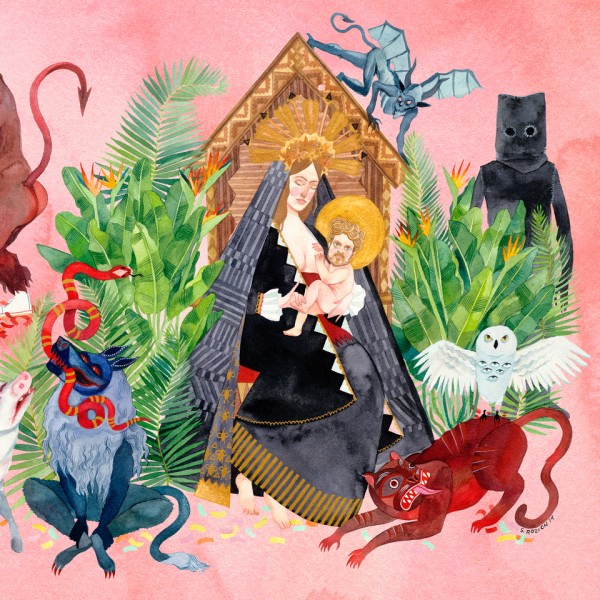 I Love You, Honeybear is the second studio album released by American folk musician Josh Tillman under his pseudonym Father John Misty. It was released on February 9, 2015 in the UK and Europe on Bella Union, and in the rest of the world on February 10, 2015 on Sub Pop. Produced by both Tillman and Jonathan Wilson, this is Tillman's second studio album since his departure from Fleet Foxes. The album was also mixed by Phil Ek, and mastered by Greg Calbi at Sterling Sound. According to Tillman, the release is a concept album. (read more)
11. Eric Church – Mr. Misunderstood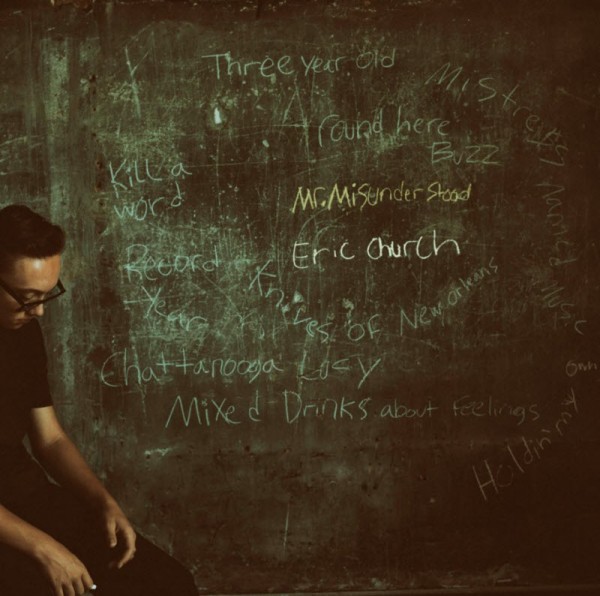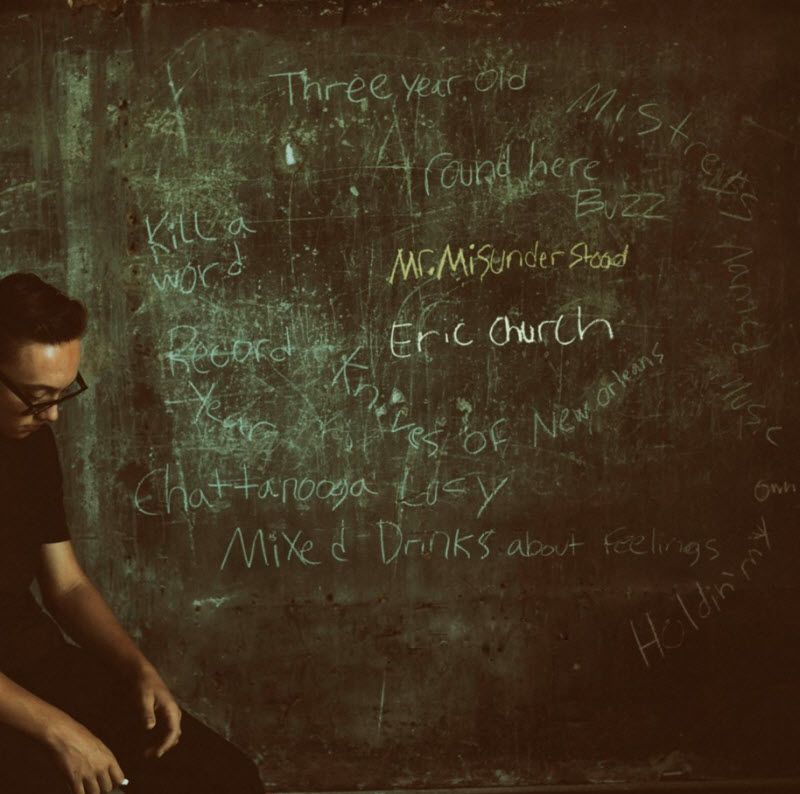 Mr. Misunderstood is the fifth studio album from American country music recording artist, Eric Church. EMI Records Nashville released the album on November 3, 2015 to his fan club, where iTunes released it the following day. Church worked with long-time music producer, Jay Joyce, in the production of this album. (read more)
10. Bob Dylan – Shadows In The Night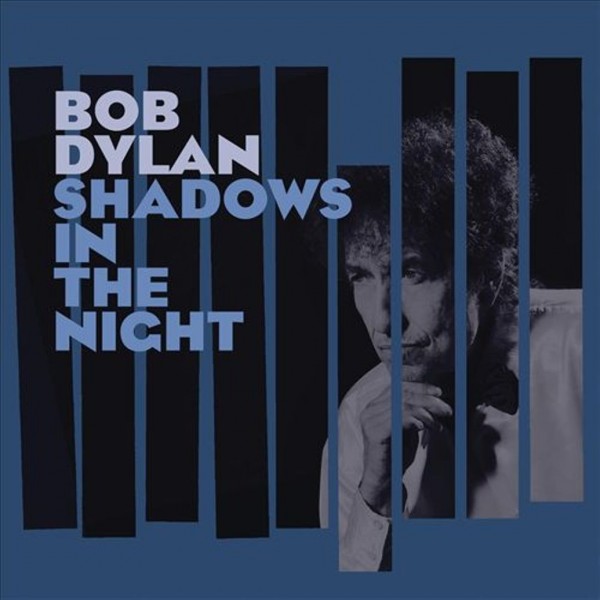 Shadows in the Night is the thirty-sixth studio album by Bob Dylan, released by Columbia Records on February 3, 2015. The album consists of covers of traditional pop standards made famous by Frank Sinatra, chosen by Dylan himself. On January 23, 2015, it was announced that 50,000 free copies would be given away to randomly selected AARP The Magazine readers. Prior to the album's release, Dylan made "Full Moon and Empty Arms" available for free streaming online on May 13, 2014. (read more)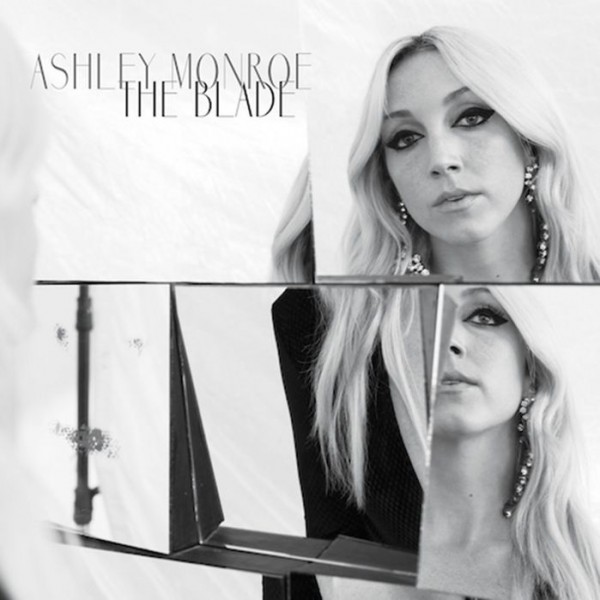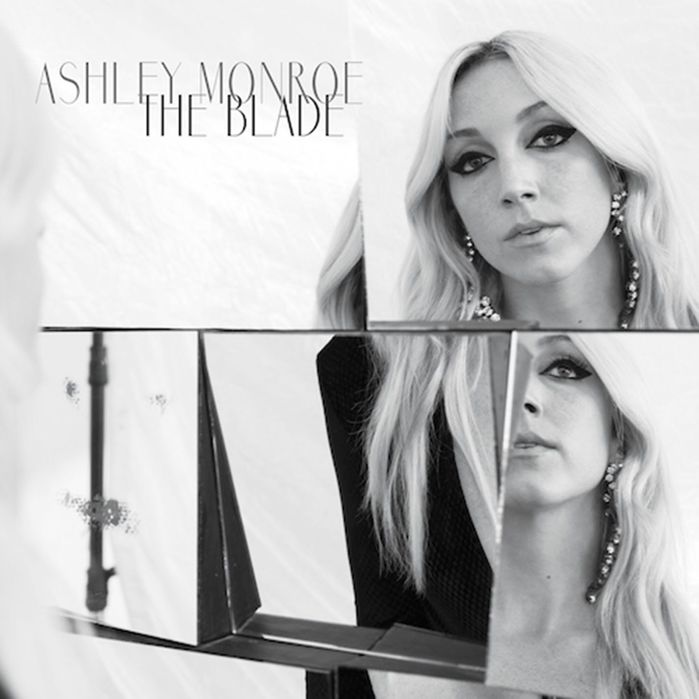 … I'm proud of it, you know people always ask me, when you were working [on it], did you think about radio, and all of that and I really wasn't. I don't think when it comes to music, I just do, and those were the songs that came out. But what I have is something that I am proud of and I think it represents me and if people can relate to it, then that's all the better
~Ashley Monroe (read more)
8. Steve Earle & The Dukes – Terraplane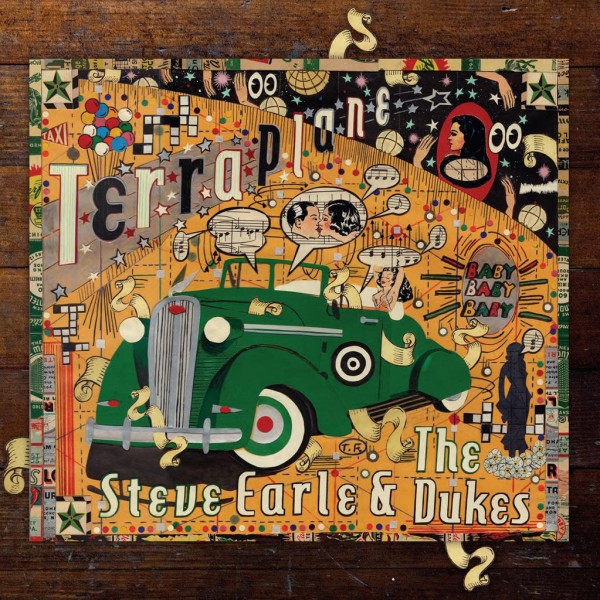 Terraplane is the sixteenth studio album by Steve Earle. It was released on February 17, 2015 via New West Records. Terraplane – the title is a nod to Robert Johnson's "Terraplane Blues" (and from the 1930s Hudson Motor Car Company of Detroit model) and it is Earle's blues album. This is something he does with honor, and it's a hell of an album, no matter what genre. (read more)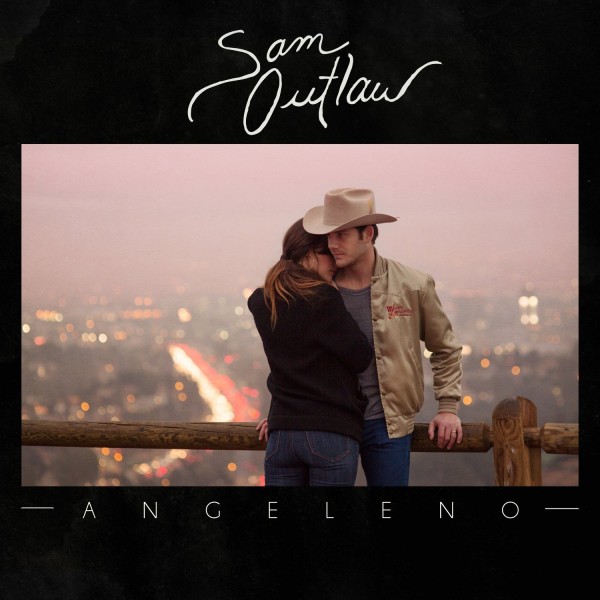 Sam Outlaw had a successful advertising career in California; however, on his thirtieth birthday he experienced what he calls "an existential crisis moment" and realised that only music has ever made him feel anything. With Angeleno he has made one of the best debut albums of 2015. (read more)
6. James McMurtry – Complicated Game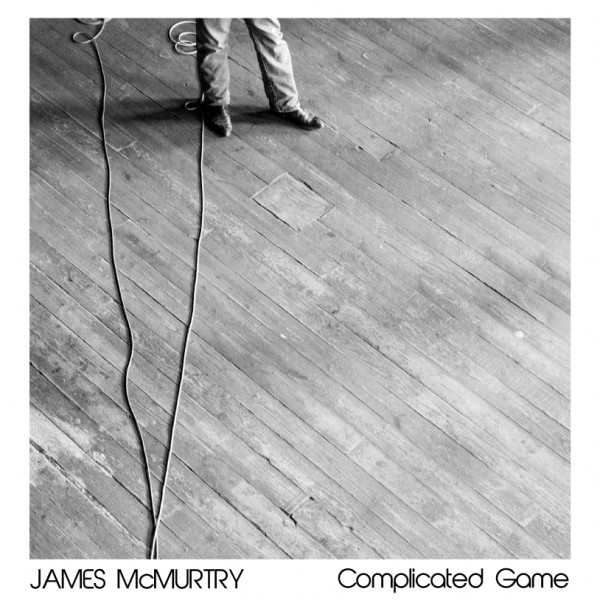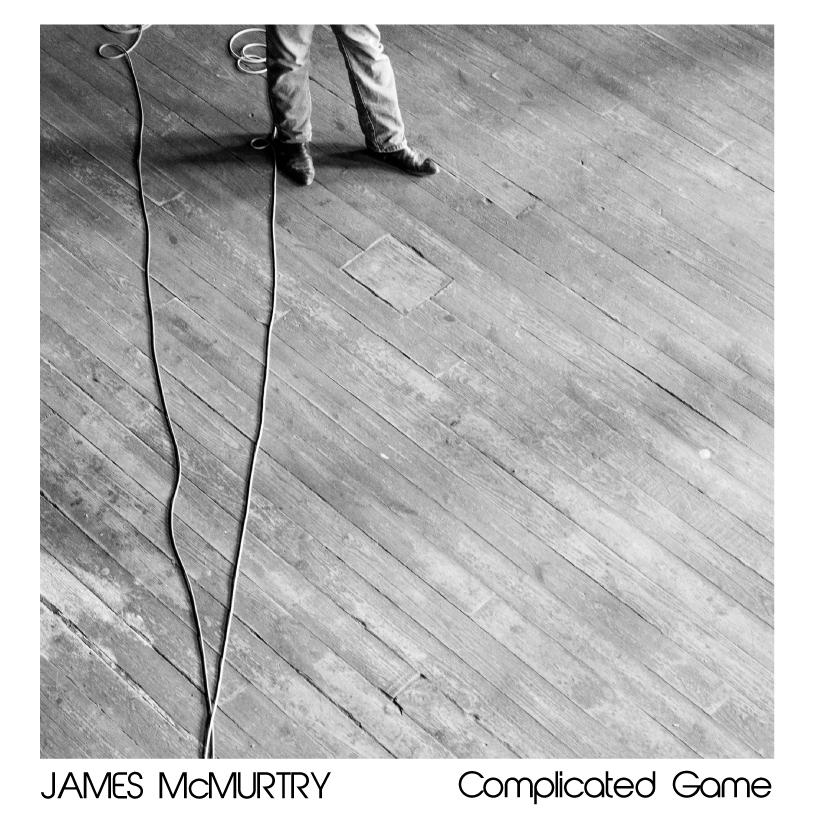 Well, it's mostly about relationships, and that's a complicated game. Actually, my label is called Complicated Game, and I had that line in a song, so I stole it for the album title and figured people would think I owned the record label.
~James McMurtry (read more)
5. John Moreland – High On Tulsa Heat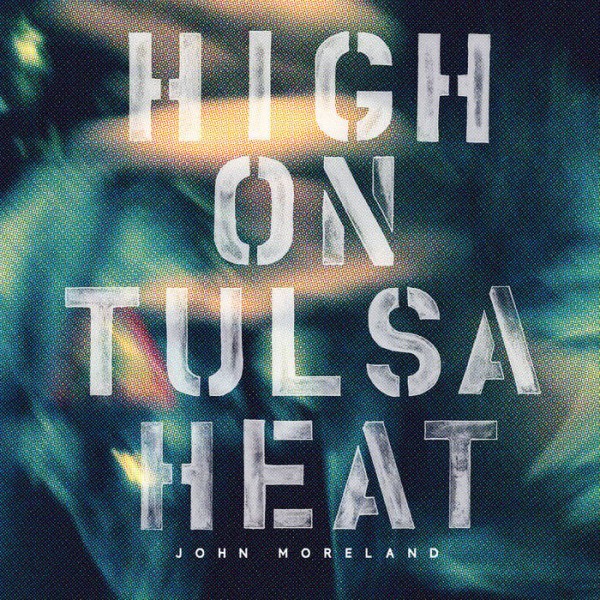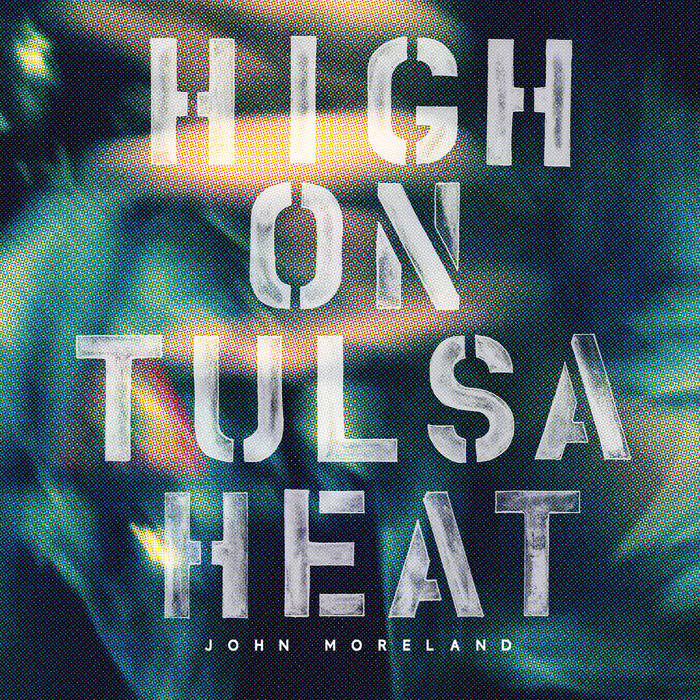 I've had people tell them I make them cry, but that doesn't mean [my music] is sad. I want to dig deep because I don't have it in me to write about surface-level stuff and I think people equate that with sadness. That's not sad, that's just emotions. That's what "feeling stuff" is like.
~John Moreland (read more)
4. Dave Rawlings Machine – Nashville Obsolete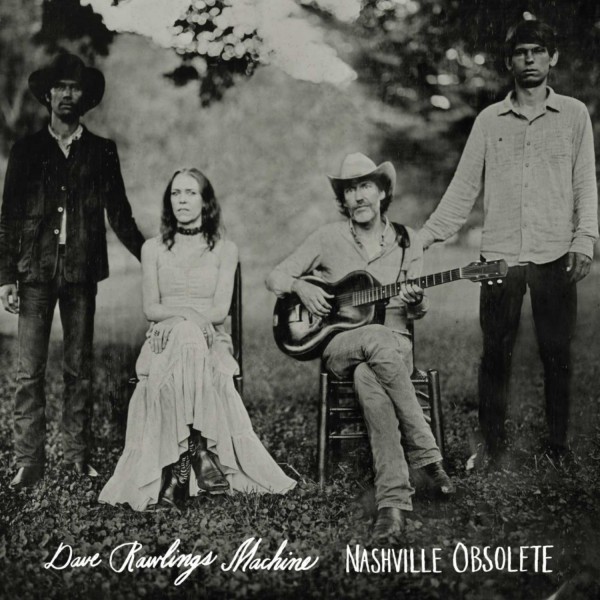 Rawlings and Welch have been making music together for many years, releasing albums and playing concerts both under the name "Gillian Welch" and "Dave Rawlings Machine", I guess, depending upon which one of them is doing most of the lead singing. Dave's voice is a bit more prominent on the Dave Rawlings albums, and they sound a bit less Apalachian or old-time country music. (read more)
3. Jason Isbell – Something more than free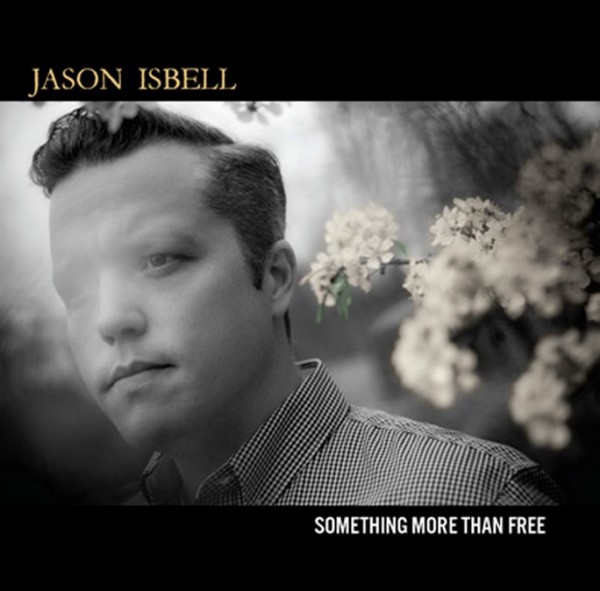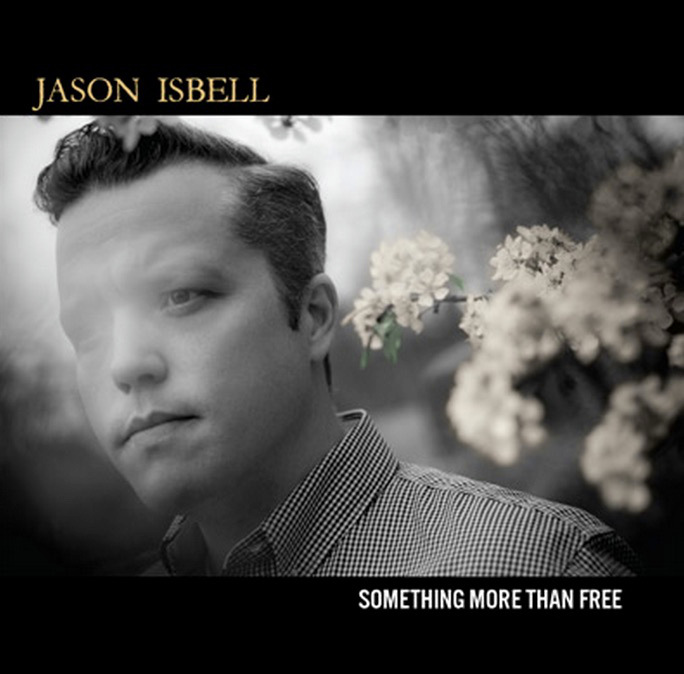 The Alabama-raised songwriter's new collection, set to his trademark country-tinged soft rock, is populated with everyday snapshots from the modern South — from the young man fleeing his too-small hometown in "Speed Trap Town" to the law-defying South Carolinian telling a "bullshit story about the Civil War" on the murky blues rocker "Palmetto Rose." On the latter, Isbell ponders hundreds of years of national history with conflicting shame and pride, before arriving at a very American conclusion: "I follow my own free will," he sings, "and I take in my fill." It's a master class in songwriting from an artist who's never sounded more confident.
~Jonathan Bernstein (rollingstone.com)  (read more)
2. Daniel Romano – If I've only one time askin'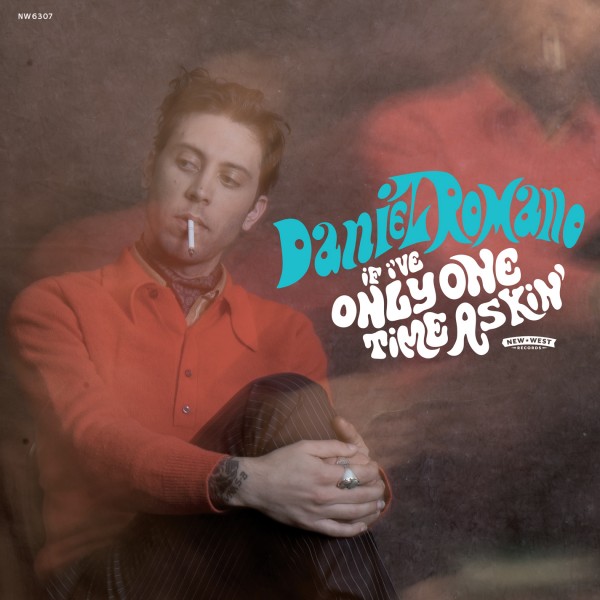 If I've Only One Time Askin' is a triumph, a massive step forward musically and lyrically, this is pure country music done by a man that loves it.  Daniel Romano plays like there is no bro-country, like there is no pop-country, he pours his heart out into classic country song writing. This album should be Daniel Romano's big break-trough album. We love it. (read more)
1. Chris Stapleton – Traveller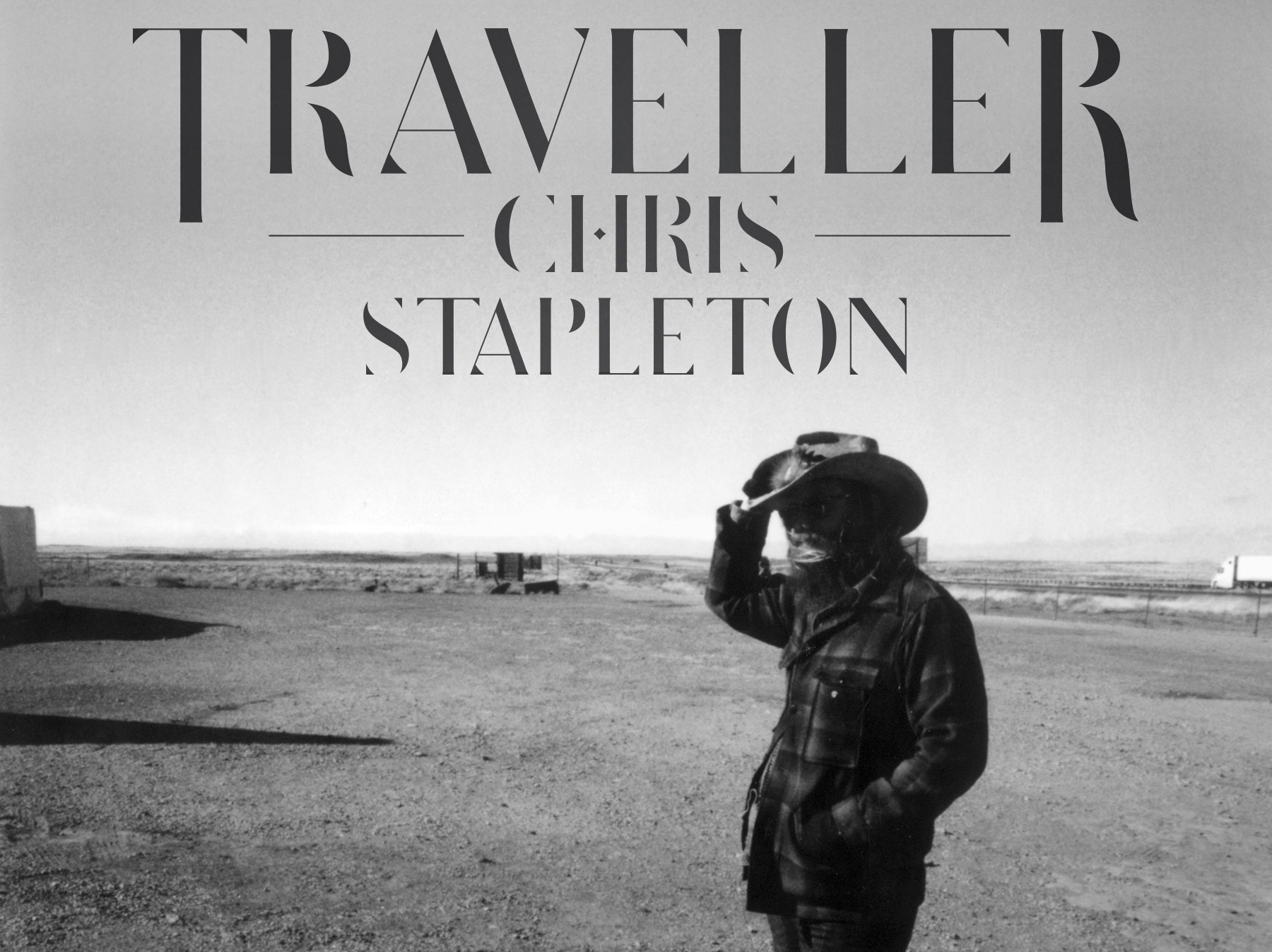 Chris Stapleton released one of this year's strongest albums back in back in May. It's a fantastic record of soulful country songs. When I say soulful, I mean that the whole album is dripping with just as much soul as country. This isn't a new thing in country music (or the soul genre, for that matter), but it has been very long since we've heard it done this good. (read more)
Spotify list with our chosen highlights from the albums of the year:

– Egil & Hallgeir