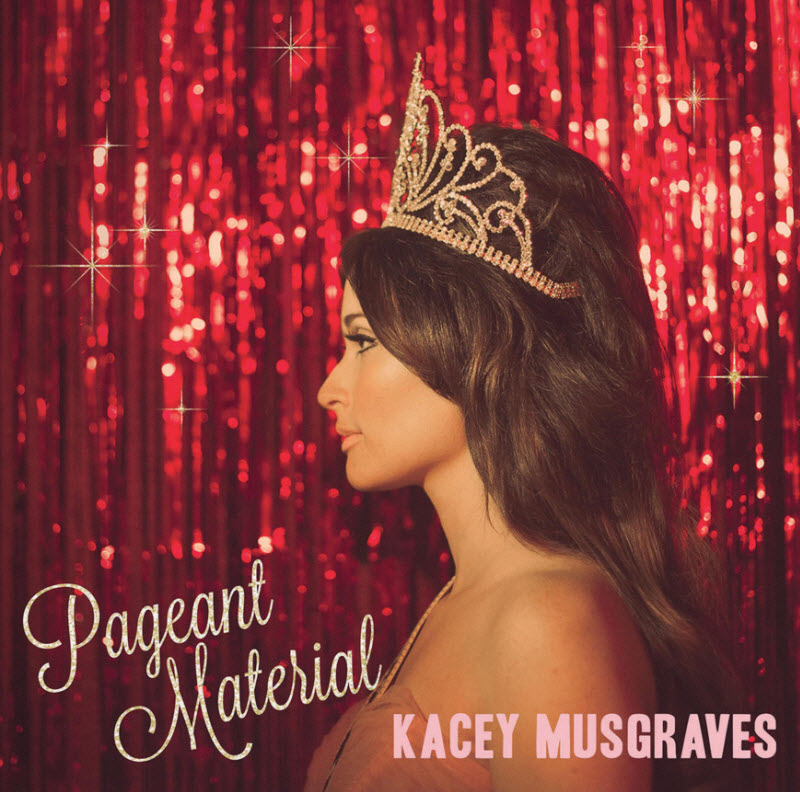 "It's funny that doing things your way and not conforming makes you an outlaw or a rebel," she adds. "But if that's the stamp that you get, then maybe that's a good one. …
I had so much fun creating this record and wanted to convey a classic, even tone throughout the whole thing, I hope the live spirit we wanted to capture came across."
~Kacey Musgraves (radio.com interview)

At its core, Pageant Material is about how you never quite escape small-town struggles with family, neighbors and old flames, even after your big break. Last time out she sang "If I can't bring you to my house / I'll bring my house to you." On her excellent second album, she brings us the whole block.
~Brennan Carley (spin.com)
Biscuits:

Wikipedia:
Pageant Material
Studio album by

Kacey Musgraves

Released
June 23, 2015
Genre
Country
Length
46:07
Label
Mercury Nashville
Producer

Luke Laird
Shane McAnally
Kacey Musgraves
Pageant Material is the fifth studio album and second major label album by American country music artist Kacey Musgraves, released June 23, 2015, through Mercury Nashville. Musgraves co-wrote all thirteen tracks and co-produced the album with Luke Laird and Shane McAnally. The album made numerous "Best Albums of 2015" lists and is nominated for Best Country Album at the 58th Grammy Awards.
–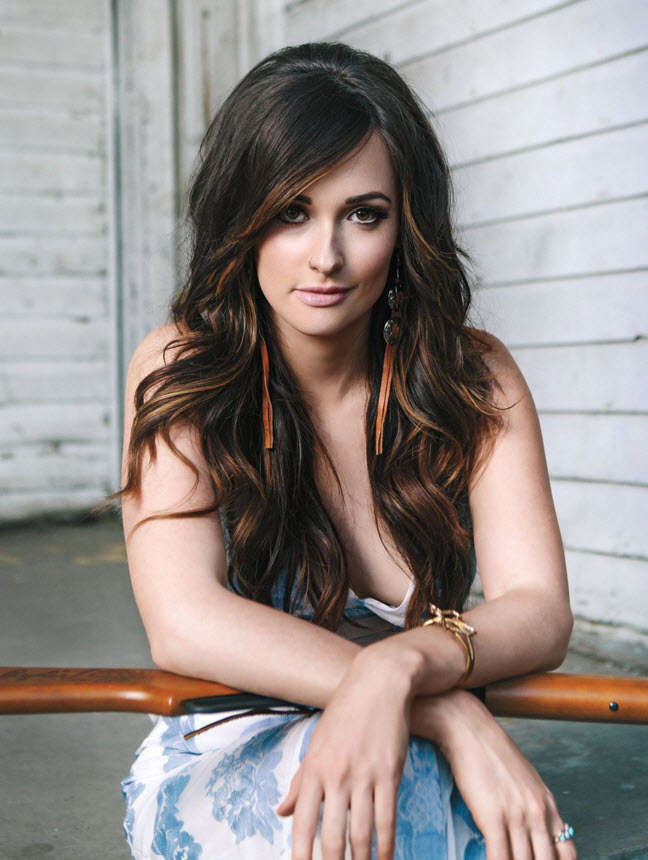 Musgraves' second album is pleasantness personified – and not the bland kind that evokes images of vanilla lattes and Everybody Loves Raymond. It's pleasant in the same way an old friend's company is pleasant, since Pageant Material's assured, laid-back presentation of life and all its messiness makes a listener feel known and understood.
~theguardian.com
Dime Store Cowgirl (at the CMA Awards 2015):

–
It's strange the extent to which reviews and Internet fan talk have used her as an example of "real" or "authentic" country music, considering the way she plays every angle at once and puts a gorgeous sheen on it. The title track may make fun of the idea that she'd be "pageant material", but this album is pushing her further into the mainstream, through music built to take pleasure in, whether it's a tune, a clever turn of phrase or the polished, pretty sound of the album we're enjoying. Those neon cactuses she likes to put on stage are for me the visual embodiment of this album – a bit kitschy yet filled with their own emotional and historical resonance.
—Dave Heaton (popmatters.com)
Kacey Musgraves Says 'Pageant Material' Is a Family Affair – 2015 Country Jam (interview):

–
Track listing
No.
Title
Writer(s)
Length
1.
"High Time"
Kacey Musgraves, Luke Laird, Shane McAnally
2:56
2.
"Dime Store Cowgirl"
Musgraves, Laird, McAnally
3:35
3.
"Late to the Party"
Musgraves, Brandy Clark, Josh Osborne
3:37
4.
"Pageant Material"
Musgraves, Laird, McAnally
3:56
5.
"This Town"
Musgraves, Laird, Clark
2:57
6.
"Biscuits"
Musgraves, McAnally, Clark
3:18
7.
"Somebody to Love"
Musgraves, McAnally, Osborne
3:14
8.
"Miserable"
Musgraves, Osborne, Clark
3:00
9.
"Die Fun"
Musgraves, Laird, McAnally
3:29
10.
"Family Is Family"
Musgraves, McAnally, Osborne
2:33
11.
"Good Ol' Boys Club"
Musgraves, Laird, Natalie Hemby
3:17
12.
"Cup of Tea"
Musgraves, McAnally, Osborne
2:41
13.
"Fine"
Musgraves, Ashley Arrison, McAnally
3:37
14.
"Are You Sure" (featuring Willie Nelson) (Hidden Track)
Spotify:

–
-Egil