"I'm getting on the freeway/Your jacket's in my car/Your ashes in my ashtray/And I'm there with you, wherever you are."
– Don't send me away
All Your Favorite Bands is the fourth studio album by American band Dawes, released on June 2, 2015
Like many well written, thought out and performed albums, All Your Favorite Bands takes a few listens to really appreciate.
Dawes – Things Happen (Letterman – 2015.04.22):

The album has a consistent, cohesive tone and vibe. The more you listen, the more it "opens up" to you. There's some wonderful guitar work. Well written and delivered lyrics. We've always been fond of Dawes, and once again they've given us a very good record. For me, it sound's like salt wind and summer, a bit of the California 70's vibe seeps through the songs. A bitter sweet feel-good album. It feels like the perfect mix of Beatlesque pop senisbilty and Laurel Canyon rock.
Yes, it's nostalgic, yes, it's sweet, it's also sad, I love it.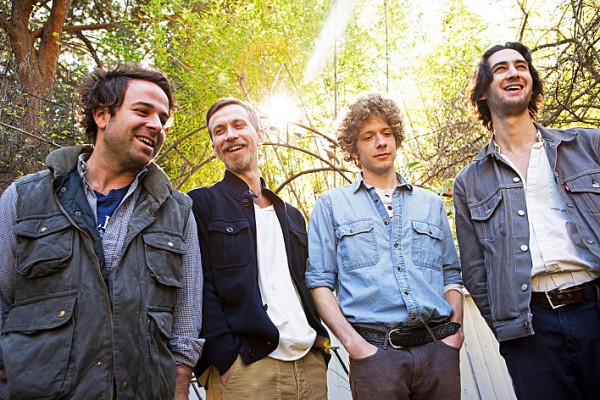 Dawes – "All Your Favorite Bands" (Live at WFUV):

It's this gift for capturing intangible longing that drives much of All Your Favorite Bands. Goldsmith perhaps expresses this the best on the tragic ballad "To Be Completely Honest." He sings "I think I know how it ends/The universe continues expanding while we discuss particulars of just being friends/And maybe that makes everything okay/Your memory the defect at the heart of every promise." Ultimately, All Your Favorite Bands is a comforting album, leaving you with the notion that whatever happens in your life, good, bad, or indifferent, all things take on a beautiful if bittersweet meaning when viewed through the rear-view mirror.
– Matt Collar (allmusic)
– Hallgeir