"I have to make fun of me, I can't take it seriously. I mean, I take the making-up-songs part and the playing-and-singing-and-doing-a-good-show part seriously, but everything else, I don't have it in me. … I really care a lot about music, but I just choose not to present myself that way."
– Aaron Lee Tasjan (Nashville Scene)
"Tasjan's words are soaked in spilled whiskey, misunderstood tears and dusty memories. Each number seeps into the cracks of your troubled soul."
– Garret Woodward (Smoky Mountain News)
Aaron Lee Tasjan has, without a doubt,  made this year's best debut album!
– Jan Eiesland (Dust of Daylight)
Aaron Lee Tasjan is an American singer-songwriter, guitarist, and record producer. Tasjan is reported to have his own distinct version of "indie folk grit."
Aaron Lee Tasjan sits down for a One On One session at City Winery New York on August 12th, 2014. For more info visit: http://aaronleetasjan.com/ for more on City Winery visit: http://www.citywinery.com audio and video by: Ehud Lazin
Setlist:
Madonna's From America
Lucinda's Room

He's a self proclaimed slacker and loves his smoke and drink.
"The title is spelled out in block lettering engulfed in flame, and Tasjan leans in like he's just lit the joint between his lips on one of the E's. Getting high and/or tanked is a recurring songwriting motif for him too. Live, he'll set up tunes like the lazily funky country-blues album opener "The Trouble With Drinkin' " by recounting his foolish exploits in comically sheepish fashion. "
– Nashville Scene (about the album)
…but don't let this fool you, he is a serious artist and an accomplished songsmith. When I heard Lucinda's Room for the first time I was sure it was Rodney Crowell, other times I hear traces of Guy Clark, The Jayhawks  and even hints of Jackson Browne.
Even so, he has a distinct voice and has made a very good album.
Aaron Lee Tasjan – Judee Was a Punk (ive at the Artist Co-Op in Nashville, Tennessee (2014)):

"you got so many guns, you could start a war. I though that's what you had Jesus for"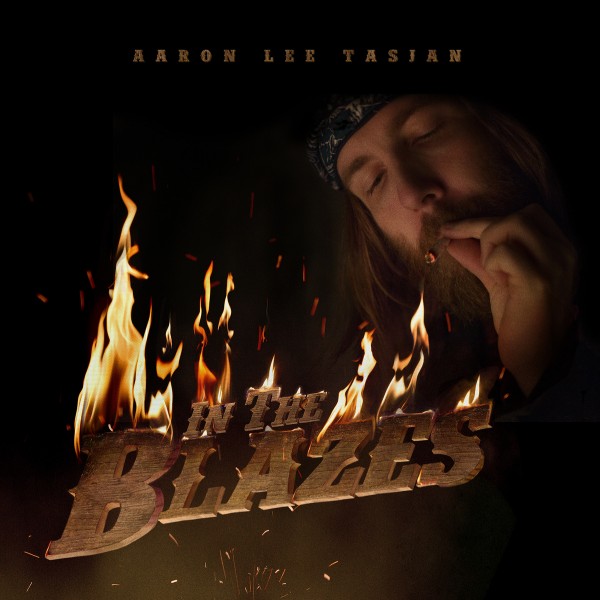 – Hallgeir