Kamasi Washington's masterwork The Epic shows us an incisive saxophonist who has performed with jazz greats Gerald Wilson and Herbie Hancock but is better known for his work with Steven Ellison aka Flying Lotus (grand-nephew of Alice Coltrane); rising Compton rapper Kendrick Lamar and bass player Steven Bruner aka Thundercat.
This is the best Jazz album of 2015 in my book. Big, sprawling and, yes, epic. Impressive musicianship all around. Full of surprising turns, inventive ideas and very fun to listen to. It's been a long time since I got this excited about a jazz album.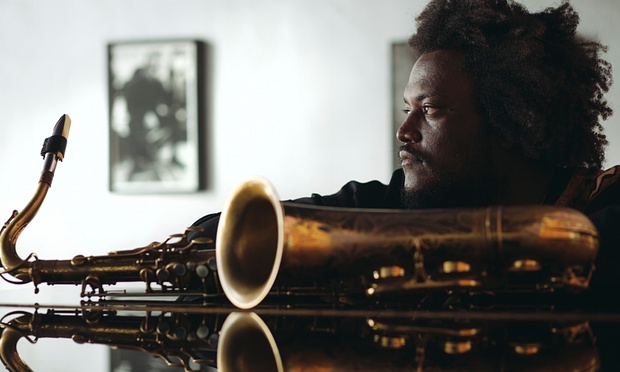 Let's celebrate a great album with a fantastic film from Jazz Night in America on YouTube, it's about the album and it also includes an incredible performance of songs from The Epic:
Saxophonist and composer Kamasi Washington, 34, has been working on releasing his now three-CD, nearly three-hour, choir-and-strings-assisted album The Epic for the better part of five years now. Even longer, if you consider how long his 10-piece working band has known each other: Most of its members, known collectively as The Next Step or The West Coast Get Down, have known each other since at least high school decades ago in South Central Los Angeles, and in some instances well before that. Even as their diverse careers have made it difficult to focus exclusively on this band — Washington is, for instance, the saxophone player heard on the new Flying Lotus and Kendrick Lamar albums — they've all continually committed to experimenting with a brand of jazz that resonates with their own generation's lived experience.
Jazz Night In America features Kamasi Washington and the music of The Epic at its release party, and in its full glory. From the Regent Theatre in Downtown L.A., Washington presents his new album with his working band, a choir, a string section and plenty of special guests.
SETLIST
5:45 – "Askim"
27:25 – "Change of the Guard"
47:00 – "Leroy and Lanisha"
1:02:01 – "Henrietta Our Hero"
1:15:10 – "Re Run"
1:44:00 – "The Message"
MUSICIANS
Kamasi Washington, Tony Austin, Ronald Bruner, Stephen Bruner, Brandon Coleman, Cameron Graves, Miles Mosley, Ryan Porter, Patrice Quinn, Battlecat, Munyungo Jackson, The Gaslamp Killer, Terrace Martin, Leon Mobley, Ras G, Dwight Trible, Rickey Washington, Dontae Winslow, Miguel Atwood:Ferguson, Paul Cartwright, Yvette Devereauz, Atryom Manukyan, Ginger Murphy, Tylana Renga, Molly Rogers, Jim Simone, Andrea Witt, Nia Andrews, Trenyce Cobbins, Thalma de Freitas, Taylor Graves, Charles Jones, Dawn Norsleet, Steven Wayne, Mashica Winslow
Wow! If this is the future of Jazz, it's in good hands.
"…it's something of a gobsmacking paradox to discover what a hip-hop-free zoneThe Epic is, and how enamored of jazz's past it turns out to be. This triple-album set is an extravagant love letter to (among other things): soul jazz, John Coltrane (various periods), and 1970s fusion leaders like Miles Davis and Weather Report. The Epic's Disc 1 opener, "Change of the Guard", might as well be titled "We Love All Kinds of 'Trane". Its ringing opening piano chords sound almost entirely lifted from the playbook of McCoy Tyner, the pianist in Coltrane's so-called "Classic Quartet." (That's the group responsible for A Love Supreme.) The opening theme in the saxes is something that could only have been written after "Impressions".

And the harmonious writing for Washington's string section recalls posthumous Coltrane releases like Infinity—tracks from which featured orchestral overdubs supervised by Alice Coltrane (who is, as you may have read, Flying Lotus's aunt). Toward the end of the 12-minute tune, Washington's tenor sax solo veers off into flights of screeching intensity that were the hallmark of Coltrane's later groups—specifically the ones that also included Pharoah Sanders. (Who is, by the way, still active—and still great, on the evidence of last year's record with the São Paulo Underground.)"
– Pitchfork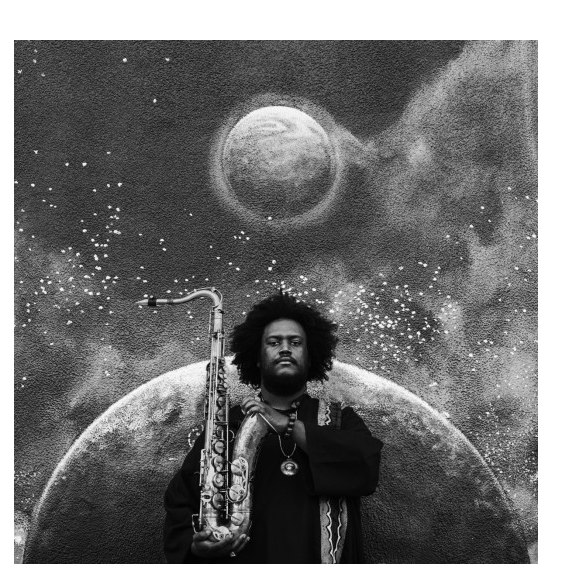 – Hallgeir