"In the words of Willie Nelson, 'The life I love is making music with my friends,' and there's no better friend for me to make music with than Rodney. I can't wait to get out there on the road with him and play the songs from this new record."
– Emmylou Harris
Emmylou Harris and Rodney Crowell – The Travelling kind:

Two years after releasing 2013's Old Yellow Moon, Emmylou Harris and Rodney Crowell have collaborated again with The Traveling Kind, another album built around their easy but heartfelt creative interplay as both vocalists and songwriters. It's even better than Old Yellow Moon. I saw them in Oslo last summer, just wonderful, and the songs are great live.
"Having survived the '70s, divorces, career lulls and triumphs as well as parents gone and children grown, the pair realize music empowers them. Halfway through they sing, "We were born to brave this tilted world/ With our hearts laid on the line/ Be it Waycross boy or red dirt girl/ The song becomes the traveling kind."

So it is, and so it will be. Emmylou & Rodney, forever and Americana ever. Amen."
– Paste Magazine
Emmylou Harris and Rodney Crowell – Weight of the world (Rolling Stone Magazine):

The Traveling Kind track-list:
1. The Traveling Kind (Rodney Crowell/Emmylou Harris/Cory Chisel)
2. No Memories Hanging Around (Rodney Crowell)
3. Bring It on Home to Memphis (Rodney Crowell/Larry Klein)
4. You Can't Say We Didn't Try (Rodney Crowell/Emmylou Harris/Cory Chisel)
5. The Weight of the World (Rodney Crowell/Emmylou Harris)
6. Higher Mountains (Rodney Crowell/Emmylou Harris/Will Jennings)
7. I Just Wanted to See You So Bad (Lucinda Williams)
8. Just Pleasing You (Rodney Crowell/Mary Carr)
9. If You Lived Here, You'd Be Home Now (Rodney Crowell/Emmylou Harris)
10. Her Hair Was Red (Amy Allison)
11. La Danse de la Joie (Rodney Crowell/Emmylou Harris/Will Jennings)
"While mainstream country music may be suffering a crisis of identity, having too firmly embraced contemporary pop and losing sight of its musical roots in favor of an idealized lifestyle aesthetic, Rodney Crowell and Emmylou Harris serve as stark reminders that the flame of country music still burns brightly within a select few. And while the shadow of Gram Parsons continues to loom large over nearly everything she has done with and without Crowell, together they have long since proven themselves as equally influential and fine a pairing. Were there ever any doubt, The Traveling Kind rightly sets the record straight. There is no better vocal pairing working today."
– Popmatters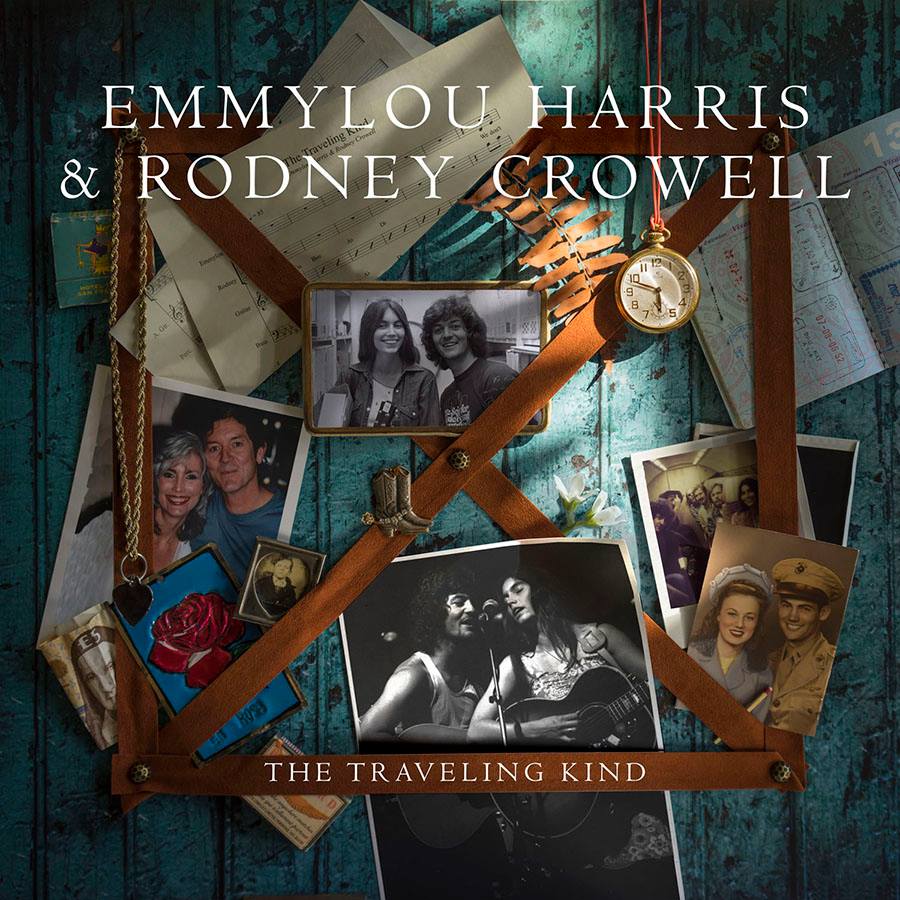 – Hallgeir