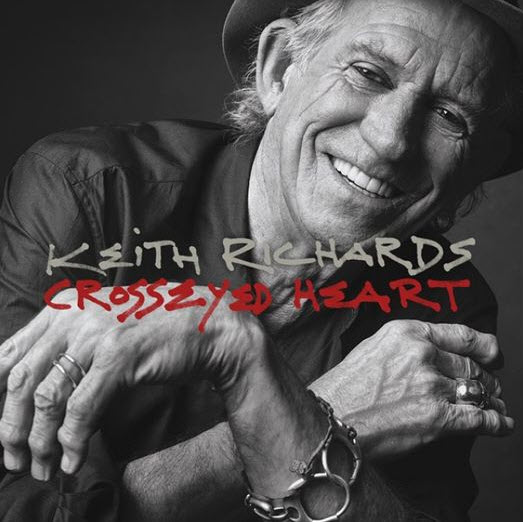 I love the title "Crosseyed Heart," and I still can't explain quite what it means. I wanted to make a record that gave thanks and praises to everybody that influenced me. So in a way, "Crosseyed Heart" was to Robert Johnson. And later on, I realized without realizing it that I was tipping my hat in a lot of directions: to Gregory Isaacs for "Love is Overdue," and to Otis Redding, and to a whole lot of people. I was paying my dues!
~Keith Richards (Jim McGuinn interview @ thecurrent.org)

Naturally, there's a dip into roots reggae: Gregory Isaacs' 1974 lovers' rock signature, "Love Overdue," complete with brass and Neville's sweet backing vocals. There's also a straight read of "Goodnight Irene," a folk standard that Richards likely heard as a kid when the Weavers' version charted in 1950. Two originals are as strong as any Stones songs of recent decades: "Robbed Blind," a "Dead Flowers"-scented outlaw-country ballad that echoes Merle Haggard's "Sing Me Back Home," and "Trouble," all hiccup-riff swagger with a slide-guitar mash note from Wachtel to ex-Stone Mick Taylor. There's a charmingly cheeky duet with Norah Jones ("Illusion"), and some beautifully telling moments (see "Amnesia") where Keith's guitar is nearly everything — his sublime grooves sprouting melodic blooms and thorny leads. It's proof that, at core, dude's an army of one.
~Will Hermes (review @ rollingstone.com)
Keith Richards on the Andrew Marr Show (Clips from Crosseyed Heart) Sept 2015:

Wikipedia:
Crosseyed Heart
Studio album by

Keith Richards

Released
18 September 2015
Genre
Rock, rock 'n' roll, blues, country, reggae
Length
57:57
Crosseyed Heart is the third solo album by Rolling Stones guitarist Keith Richards. Released on 18 September 2015, it is Richards' first studio album in 23 years since Main Offender. As with his first two albums, it was recorded with his band the X-Pensive Winos.
The first single from the album, "Trouble", was released on 17 July 2015, prior to the album's release.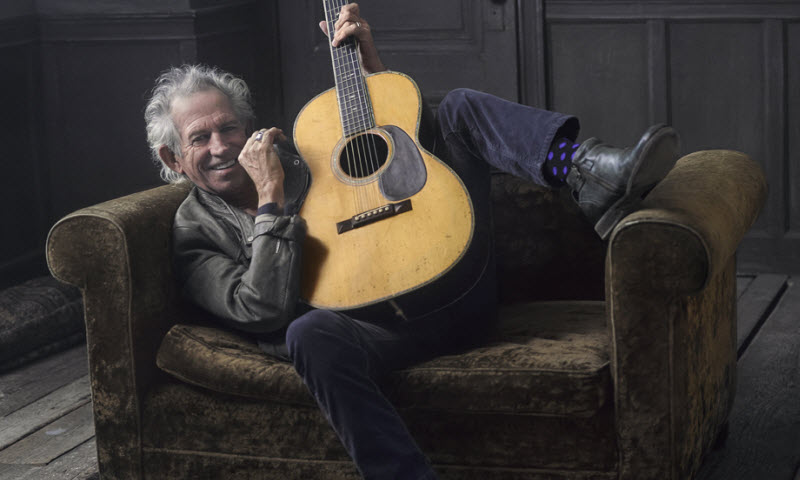 ..Followed by a drawn-out "Good Night Irene," delivered like the dissolute's "Amazing Grace," Crosseyed Heart is a hymnal for rascals, reprobates and ne'er-do-wells with hearts of gold—or at least kindness. Honor among thieves, love amongst scoundrels…Keith Richards has carved an encompassing survey of his own spirit and set it to a vast set of influences for all to see.
~Holly Gleason (pastemagazine.com)

–

It is a fundamental truth of Stones solo albums: Mick Jagger goes to great lengths to avoid comparisons to his day job; Richards doesn't care to sound like anything else. But on Crosseyed Heart, the guitarist has made the best and most honest of his outside raids, freshening his classicism with a hard stare at payback and mortality – an admission that nothing lasts forever from a man who refuses to go quietly.
~David Fricke (mojo4music.com)
Keith Richards – Crosseyed Heart (Albumtrailer):

–
Track listing
All songs written and composed by Keith Richards and Steve Jordan, except where noted..
| No. | Title | Writer(s) | Length |
| --- | --- | --- | --- |
| 1. | "Crosseyed Heart" | Keith Richards | 1:52 |
| 2. | "Heartstopper" | | 3:04 |
| 3. | "Amnesia" | | 3:35 |
| 4. | "Robbed Blind" | Keith Richards | 4:00 |
| 5. | "Trouble" | | 4:17 |
| 6. | "Love Overdue" | Gregory Isaacs | 3:28 |
| 7. | "Nothing On Me" | | 3:47 |
| 8. | "Suspicious" | Keith Richards | 3:42 |
| 9. | "Blues In the Morning" | | 4:25 |
| 10. | "Something For Nothing" | | 3:28 |
| 11. | "Illusion" | Keith Richards, Steve Jordan, Norah Jones | 3:48 |
| 12. | "Just a Gift" | | 4:01 |
| 13. | "Goodnight Irene" | Huddie Ledbetter, Alan Lomax | 5:46 |
| 14. | "Substantial Damage" | | 4:21 |
| 15. | "Lover's Plea" | Keith Richards, Steve Jordan, David Porter | 4:23 |
Album @ Spotify:

-Egil