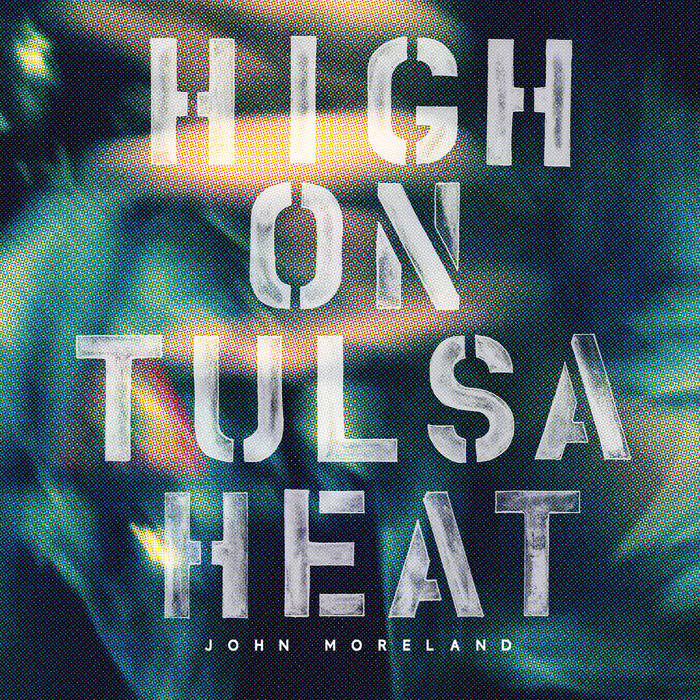 I've had people tell them I make them cry, but that doesn't mean [my music] is sad. I want to dig deep because I don't have it in me to write about surface-level stuff and I think people equate that with sadness. That's not sad, that's just emotions. That's what "feeling stuff" is like.
~John Moreland (to Marissa R. Moss @ americansongwriter.com)

Like Tom Waits on "Waltzing Matilda" or Bruce Springsteen's Nebraska, Moreland's a master of the eerily emotive, roots-rocking folk song, that all hinge on his uncanny ability to conjure lines that hit exactly in the most tender spots: loneliness, heartbreak, humanity. "I keep mining the horizon," he sings on "Cherokee," "digging for lies I've yet to tell." Moreland's been poked at for being overly somber, but it's not his fault that the truth hurts.
~rollingstone.com
Cherokee (Official Video):

wikipedia:
In 2015, Moreland released High on Tulsa Heat, his third full-length solo record release. It was produced by Moreland and features Jesse Aycock, John Calvin Abney, Chris Foster, Jared Tyler, and Kierston White. The album was recorded quickly and informally over the course of a few days in July 2014. Moreland used his parents' home in Bixby, Oklahoma, as a studio while they were out of town on vacation. A video of the song "Cherokee" was conceived and shot by Joey Kneiser, and features bass player Bingham Barnes. Both are from the band Glossary. Moreland said the song was inspired by a dream.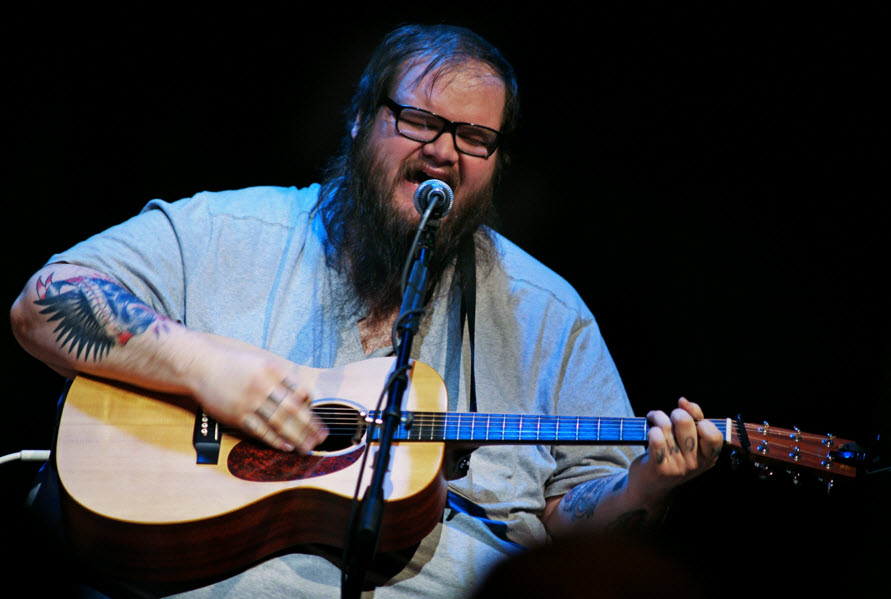 "Hang Me in the Tulsa County Stars" Live at SXSW 2015:

–
Live, there's humility to his performances; though he often closes his eyes when he sings, he manages to keep the audience in an intimate grasp. He's often seen with his glasses on, dressed simply. Moreland would likely be the first to tell you he's not designed for glamour shots, but he is interesting to look at: he's a large man, and doesn't try to adorn himself in anything other than what one might wear to drive a truck or fetch a paper. With his guitar resting on his abdomen, there's no big band or light show: this is it. And it's enough.
~Marissa R. Moss (americansongwriter.com)
Heart's Too Heavy – Recorded at 25th Street Studio, Oakland, CA:

–
"You Don't Care for Me Enough to Cry" – PPS Session:

–
High on Tulsa Heat is filled with simple delights like "Cherokee". Songs like opener "Hang Me in the Tulsa County Stars" and the title track push Moreland's voice forward while accenting its weary wisdom with simple accompaniments—sliding guitar, pedal steel, economically applied—and harmonies ("Heart's Too Heavy"). High on Tulsa Heat finds a nice balance between the spare and sad ("Cleveland County Blues") and warm moods, and on balance, it's strangely uplifting.
~Corban Goble (pitchfork.com)

-Egil