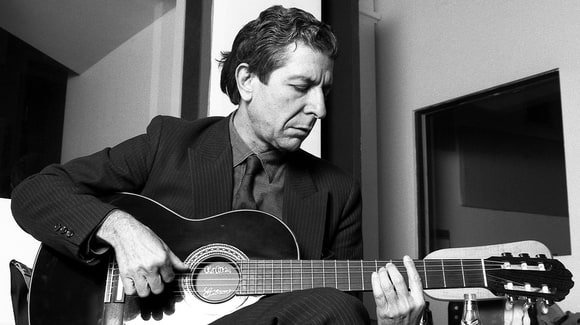 Like a bird on the wire,
Like a drunk in a midnight choir
I have tried in my way to be free.
So let´s hear it, what´s your favourite Leonard Cohen Songs ?
Please tell us your top 5/10/15/20 Leonard Cohen songs list. Use the comment function in this post, or head over to Facebook @ alldylan.com @ facebook and comment in my post.
Here is my top 25:
Bird on the wire
Suzanne
Hallelujah
Everybody Knows
Famous Blue Raincoat
The Future
Avalanche
Tower of Song
Nevermind
Darkness
Chelsea Hotel #2
Waiting for a miracle
I'm Your Man
Sisters of Mercy
So Long, Marianne
Anthem
You Want it Darker
Did I Ever Love You
Ain´t No Cure for Love
The Partisan
Dance Me to the End of Love
Last Years Man
Almost Like the Blues
Alexandra Leaving
Lover Lover Lover
–
Spotify:

–
Bird on a Wire:

–
Suzanne:

–
Hallelujah:

–
Everybody Knows:

–
Famous Blue Raincoat:

–
Here is Hallgeir´s top 25:
Alexandra Leaving
If it be your will
Tower of Song
Amen
Anthem
Bird on the wire
You want it darker
Waiting for the miracle
I'm Your Man
Sisters of Mercy
Famous blue raincoat
String reprise/Treaty
Memories
A Thousand kisses deep
Suzanne
Dance me to the end of love
The Future
Chelsea Hotel #2
Ain't no cure for love
Avalanche
First we take Manhattan
Lover lover lover
Going Home
Almost like the blues
There for you
–
Spotify:

–
Alexandra Leaving:

–
If it be your Will:

–
Amen:

–
Anthem:

–
You Want it Darker:

-Egil