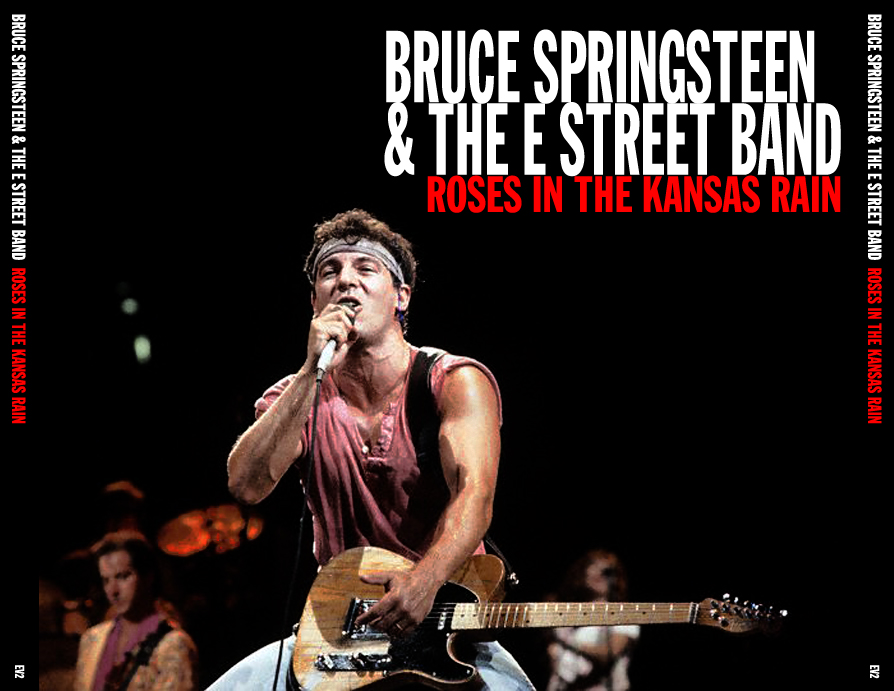 The fall leg of 1984 featured a more intense Bruce than the summer 1984 shows. The darker songs, such as "Johnny Bye Bye" and "State Trooper," were played more and more. …. This show features a gorgeous "Racing in the Street," as well as an extended "Nebraska set.
–> The Boots
Many fans seems to agree on this being the best concert from the "Born In The U.S.A." tour. Not my fav Springsteen tour, but this show is great!
Audience tape, probably the best of the tour. "Reason To Believe" has a intro with Bruce on the harmonica and Roy on the keyboards. "Johnny Bye-Bye" is introduced by Bruce as "Bye-Bye Johnny", and includes a few lines of "Mystery Train" towards the end…  "Racing In The Street" includes the now usual intro and also a spoken part at the end. "Kansas City" is included in the "Detroit Medley". Recent reports on this show indicate that the original tape (or a 1st generation copy of it) was used for a radio broadcast in it's entirety and that this broadcast was the source for the generally circulating tapes including the Crystal Cat release "Kansas City Night" . Now the show is available directly from Rick B's master recording. Edited directly from the unedited master, a lot less edited, cut and processed than the Crystal Cat release. 'Thunder Road' fades out on the Crystal Cat release, but it is complete on this one. ("Roses In The Kansas Rain", Ev2).
-> Brucebase
From Wikipedia:
The Born in the U.S.A. Tour was the supporting concert tour of Bruce Springsteen's massively popular Born in the U.S.A. album. It was his longest and most successful tour to date. It featured a physically transformed Springsteen. After two years of bodybuilding, Springsteen had bulked up considerably. The tour was the first since the Born to Run tour without guitarist Steven Van Zandt who decided to go solo after recording the album with the group. Van Zandt, who was replaced by Nils Lofgren would appear a few times throughout the tour and in some of the music videos to promote the album. It was also the first tour to feature Springsteen's future wife,Patti Scialfa.
The fall leg of 1984 featured a more intense Bruce than the summer 1984 shows. The darker songs, such as "Johnny Bye Bye" and "State Trooper," were played more and more. In October, Bruce began switching the closing song of the set; for more than ten years, fans knew "Rosalita" would finish the set, but Bruce began alternating other songs in that slot, such as "Born to Run" and "Racing in the Street." This show features a gorgeous "Racing in the Street," as well as an extended "Nebraska set.
–> The Boots
Setlist:
Born in the U.S.A.
Prove It All Night
Out in the Street
Atlantic City
Johnny 99
Reason to Believe
Nebraska
Johnny Bye-Bye
Darlington County
Glory Days
I'm Goin' Down

The Promised Land
My Hometown
Badlands
Thunder Road
Cover Me
Dancing in the Dark
Hungry Heart
Cadillac Ranch
No Surrender
I'm on Fire
Pink Cadillac
Bobby Jean
Racing in the Street

Jungleland
Born to Run
Detroit Medley
Twist and Shout  (The Top Notes cover)
Santa Claus Is Coming to Town  (J. Fred Coots & Haven Gillespie cover)

Here is the full concert:

Check out:
-Egil