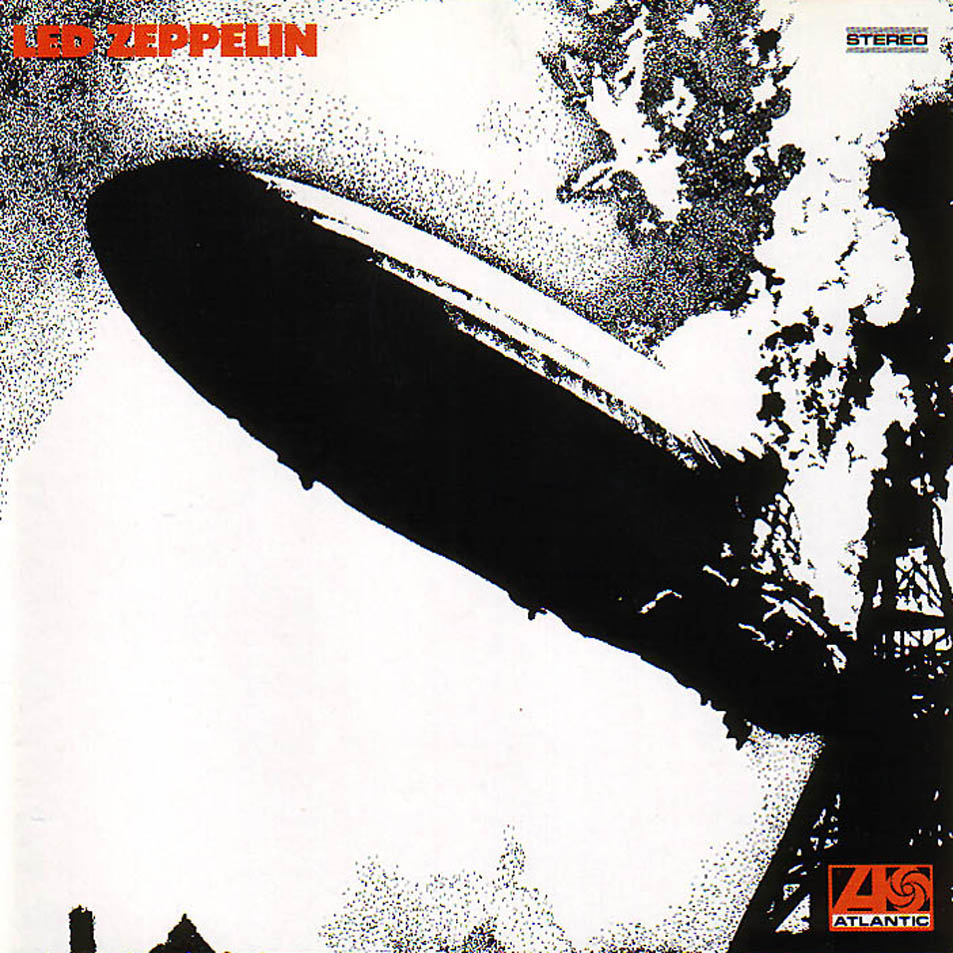 Led Zeppelin is the eponymous debut studio album by the English rock band Led Zeppelin, released on 12 January 1969 in the United States and on 31 March 1969 in the United Kingdom by Atlantic Records. Featuring integral contributions from each of the group's four members, the album was recorded in October 1968 at Olympic Studios in London and established their fusion style of blues rock.
Although the album was not critically well-received when first released, it was commercially successful, and critics have since come to view it in a more favourable light. In 2003, Led Zeppelin was ranked at #29 on Rolling Stone magazine's list of the 500 greatest albums of all time, and keeping that position after the list was updated in 2012. In 2004, the album was inducted into the Grammy Hall of Fame.
Rolling Stone Comes Around: When Led Zeppelin was first released, Rolling Stone — less than two years old at the time—gave the album a poor review. Although the writer, John Mendelsohn, admitted that Jimmy Page was an "extraordinary proficient blues guitarist," he also called him "a very limited producer and a writer of weak, unimaginative songs." But by 2003, they'd changed their tune, placing the LP at No. 29 in their top 500 albums of all time.
– Siriusxm
and in 2006 Rolling Stone wrote:
"[The album] was pretty much unlike anything else. The arrangements were more sculpted than those of Cream or Jimi Hendrix, and the musicianship wasn't cumbersome like Iron Butterfly's or bombastic like Vanilla Fudge's. The closest comparisons might be to MC5 or the Stooges – both from Michigan – yet neither had the polish or prowess of Led Zeppelin, nor did Led Zeppelin have the political, social or die-hard sensibility of those landmark bands. What they did have, though, was the potential for a mass audience"
It is sometimes hard to recognise a classic when it is released, it happens all the time in all arts. Today it is difficult to fathom how they couldn't see the eponymous debut album of Zeppelin as the good album that it is.
It sound a bit crude but I think it's fresh and spontanous, it reflects the fact that it was recorded in 30 hours. It's a seminal album and the influence on the following decade can not be overstated.
Track list
side one
1. "Good Times Bad Times" Jimmy Page John Paul Jones John Bonham Robert Plant
2. "Babe I'm Gonna Leave You" Anne Bredon Page Plant
3. "You Shook Me" Willie Dixon J. B. Lenoir
4. "Dazed and Confused" Page, inspired by Jake Holmes
side two
5. "Your Time Is Gonna Come" Page Jones Plant
6. "Black Mountain Side" Page
7. "Communication Breakdown" Page Jones Bonham Plant
8. "I Can't Quit You Baby" Dixon
9. "How Many More Times" Page Jones Bonham Plant
– Hallgeir