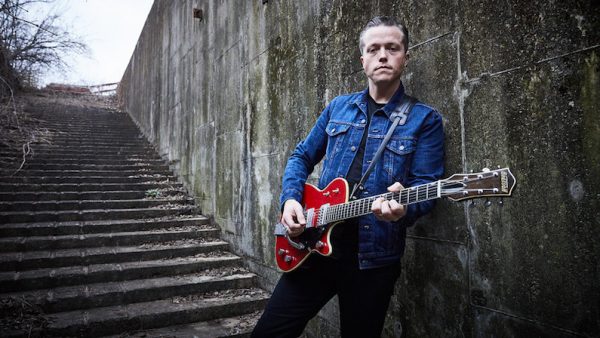 …I didn't grow up wanting to be a country singer, and I still don't really see myself as one,… I mean, I don't feel like I have much in common with those folks. Their job is to sell out arenas. Mine is to make art. Big difference.
-Jason Isbell (Men's Journal interview)

I don't believe in writer's block. I think that's laziness.
-Jason Isbell (musicradar.com, 2016)
This is the first of five posts on Jason Isbell's 25 best songs (in BTL's humble opinion). We do (how can one not?) include his work together with the brilliant Drive-by Truckers.
Here are the first 5 songs (25-21 on our list).
25. Palmetto Rose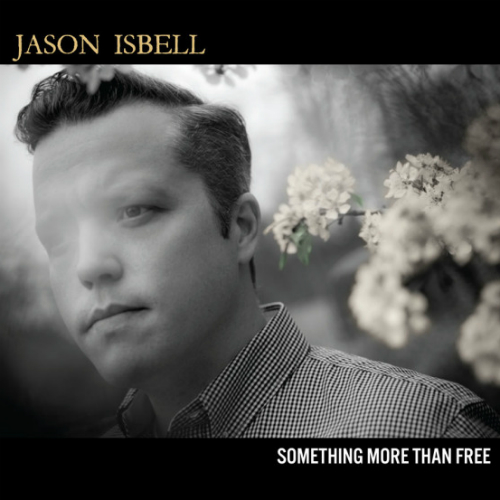 From the album "Something More Than Free" (2015).
Palmetto rose in the AC vent
Cross-stitched pillow where the head rest went
He said his cab was his orneriest friend
Left him jumping like trees in the wind
Live at House of Blues Boston, MA. – February 27, 2016
..a swampy, swinging rocker that takes an anthemic turn during every chorus. A tribute to Charleston, South Carolina — where, coincidentally, 400 Unit guitarist Sadler Vaden lived before relocating to Nashville in 2011 — the song has since become a staple of Isbell's shows, even serving as the opening number during a recent show at the House of Blues in Boston. Slightly slower in tempo, "Palmetto Rose" takes on new life during the Boston performance, with Isbell and his five-piece band moving between the loose blues-rock of the song's verses to a taut refrain.
– rollingstone.com
–
This war that I wage to get up every day
It's a fiberglass boat, it's azaleas in May
It's the women I love and the law that I hate
Lord, let me die in the Iodine State
Lord, let me die in the Iodine State
Live at Peacemaker Music Fest 2015
24. Speed Trap Town
From the album "Something More Than Free" (2015).
She said, "It's none of my business but it breaks my heart"
Dropped a dozen cheap roses in my shopping cart
Made it out to the truck without breaking down
Everybody knows you in a speed trap town
Album version:
–
Well it's a Thursday night but there's a high school game
Sneak a bottle up the bleachers and forget my name
These 5A bastards run a shallow cross
It's a boy's last dream and a man's first loss

 –

And it never did occur to me to leave 'til tonight
And there's no one left to ask if I'm alright
I'll sleep until I'm straight enough to drive, then decide
If there's anything that can't be left behind
101.9 KINK in the Skype Live Studio:
–
23. Alabama Pines
..this song spun the story of a ragged, road-weary southerner who can't get through a Sunday afternoon without a visit to Wayne's Liquor store. Released on Isbell's last album as a drinking man, "Alabama Pines" is technically a work of fiction. In a classic case of art imitating life, though, Isbell — who frequented Wayne's Liquor during his wetter days — checked himself into rehab one year after the song's release, turning his own life around before it "kind of vanishes away" like the first name of his song's narrator.
– rollingstone.com
From the album "Here We Rest" (2011).
I moved into this room, if you could call it that, a week ago.
I never do what I'm supposed to do.
I hardly even know my name anymore.
When no one calls it out, it kinda vanishes away.
Album version:
I can't get to sleep at night. The parking lot's so loud and bright.
The A.C. hasn't worked in twenty years.
Probably never made a single person cold,
but I can't say the same for me. I've done it many times.
–
Somebody take me home through those Alabama pines.
Live in the KEXP studio. Recorded 6/14/2011:
22. Codeine
Prescription drugs have never been seductive to me, but they put some realism in a song. More people are addicted to legal drugs than illegal ones.
– Jason Isbell (to Dwight Garner – New York Times, 2013)
From the album "Here We Rest" (2011).
If there's one thing I can't stand
It's this bar and this cover band
Trying to fake their way through 'Castles Made of Sand'.
That's one thing I can't stand.
Album version:
If there's one thing I can't take
It's the sound that a woman makes
About five seconds after her heart begins to break.
That's one thing I can't take.

She should be home by now but she ain't.
I should've gone by now but I cain't.
One of my friends has taken her in and given her codeine.
One of my friends has taken her in and given her codeine.
Live in the KEXP studio. Recorded 6/14/2011:
21. Daisy Mae
At some point I started to realize how many people I knew had suffered some kind of sexual abuse when they were young. It wasn't talked about a whole lot, but the older I got, after relationships with a few different women, I realized that it's almost everybody, honestly. I thought about that for a long time. I just tried to put myself in the shoes of somebody who was in that kind of relationship, somebody who was struggling with a partner who really had those problems in childhood. Really, it's pretty amazing what percentage of boys and girls have had to deal with that kind of thing when they were young. It just shocked me when I found out.
-Jason Isbell (Steven Hyden – Gartland.com, 2015)
From the album "Here We Rest" (2011).
Lay down beside me
Close your eyes and feel the noonday sun.
These eyes, they remind me
Of a scared and simple doe before she runs.
Album version:
John was a Baptist.
He feared the world could end at any time.
You and I are charged with this, to hold the essence of a kiss.
To take these broken plans and make them rhyme.

Daisy Mae, Daisy Mae this hasn't been your day.
Hasn't been your day.

Here, he never touched you.
Inside this house he never called your name.
So stay where I can see you, girl. We both know the outside world
Has changed and it will never be the same.
Live: 10/20/2011 – Living Room (New York, NY):
-Egil