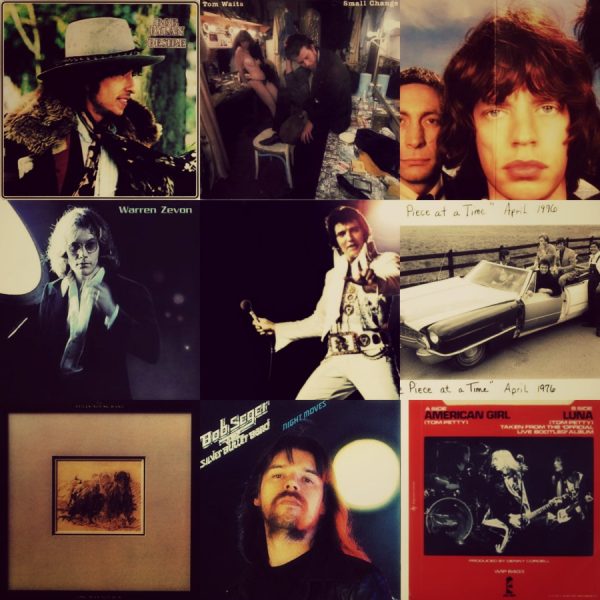 [vc_row][vc_column][vc_separator][vc_btn title="Alldylan / Borntolisten @ Facebook" color="blue" i_icon_fontawesome="fa fa-facebook-official" add_icon="true" link="url:https%3A%2F%2Fwww.facebook.com%2FJohannasVisions%2F||target:%20_blank|"][/vc_column][/vc_row][vc_row][vc_column][vc_message message_box_style="outline" icon_fontawesome="fa fa-link" css_animation="bounceIn"]Check out:
[/vc_message][/vc_column][/vc_row]
–
The Year 1976 summary
Khmer Rouge leader Pol Pot becomes prime minister (and virtual dictator) of Cambodia after Prince Sihanouk steps down (April 2).
Israeli airborne commandos attack Uganda's Entebbe Airport and free 103 hostages held by pro-Palestinian hijackers of Air France plane; one Israeli and several Ugandan soldiers killed in raid (July 4).
19-month civil war ends in Lebanon after threatening to escalate to global level (Nov.).
US: US Supreme Court rules that blacks and other minorities are entitled to retroactive job seniority (March 24).
US: US Supreme Court rules that death penalty is not inherently cruel or unusual and is a constitutionally acceptable form of punishment (July 3).
US: Jimmy Carter elected US President (Nov. 2).
–
Movies: Rocky, Taxi Driver, Network, All the President's Men
Deaths: Agatha Christie, Andre Malraux
–
My rules:
Only one song per artist/group
The song must be released that specific year
Songs from live albums not allowed
Restricted to only 20 songs
–
As usual.. a lot of wonderful music was released in 1976, again hard to pick only 20.
–
Isis – Bob Dylan

Released on the album "Desire" – Jan 5, 1976. It was written by Bob Dylan in collaboration with Jacques Levy.
–
I married Isis on the fifth day of May
But I could not hold on to her very long
So I cut off my hair and I rode straight away
For the wild unknown country where I could not go wrong
–
Here is a great live version from 1976:

–
Also you need to check this one out:
–> Bob Dylan: Isis Montreal, Quebec, 4 December 1975 (Video)
–


Tom Traubert's Blues (Four Sheets to the Wind in Copenhagen) – Tom Waits


It is the opening track on Tom Waits' third studio album Small Change, released in September 1976 on Asylum Records. Written by Waits and produced by Bones Howe, the song's chorus is derived from the Australian folk song "Waltzing Matilda" and its lyrics narrate alcohol abuse, inspired by Waits' own experiences in Los Angeles and Copenhagen.

The song is considered one of Waits' signature songs and was described by Howe as "the work of an extremely talented lyricist".
–
Wasted and wounded, it ain't what the moon did, I've got what I paid for now
See you tomorrow, hey Frank, can I borrow a couple of bucks from you
To go waltzing Mathilda, waltzing Mathilda,
You'll go waltzing Mathilda with me
–

–

Memory Motel – The Rolling Stones


Released April 23, 1976 on Black and Blue.

A ballad, the song is credited to singer Mick Jagger and guitarist Keith Richards (Richard at the time). It is a significant song as it is one of the few which feature both members sharing lead vocals. The song itself runs over seven minutes, one of the longest songs by the Rolling Stones.

Jagger began writing the song before beginning the Stones' Tour of the Americas '75 while staying with Richards at Andy Warhol's house in Montauk, New York and finished it while on tour. This is reflected in the song's lyrics where Jagger describes having to leave for Baton Rouge, where the Stones played two warm up shows at Louisiana State University, and where he describes subsequent experiences on the road.
–
Hannah honey was a peachy kind of girl
Her eyes were hazel
And her nose were slightly curved
We spent a lonely night at the Memory Motel
It's on the ocean, I guess you know it well
It took a starry to steal my breath away
Down on the water front
Her hair all drenched in spray
–







Desperados Under the Eaves – Warren Zevon


Released May 18, 1976 on the album "Warren Zevon".

The song describes the narrator's growing alcoholism ("all the salty margaritas in Los Angeles; I'm going to drink them up") and laments that no matter what occurs, he will wind up paying the bill for his low rent digs at the Hollywood Hawaiian Hotel. It ends with him listening to the sound of the air conditioner humming and converting the hum to the repeated chorus "look away down Gower Avenue," which is sung with greater hope than the somewhat morose tone of the rest of the song.

This song features background vocals from Carl Wilson of The Beach Boys. When conducting the string section for this song, Zevon kept the veteran players "on his side" with pre-written humor. Zevon has said in interviews that this is one of his most personal songs.
–
I was sitting in the Hollywood Hawaiian Hotel
I was staring in my empty coffee cup
I was thinking that the gypsy wasn't lyin'
All the salty margaritas in Los Angeles
I'm gonna drink 'em up
–

–

Hurt – Elvis Presley


A 1954 song by Jimmie Crane and Al Jacobs. Elvis Presley released his version on the album "From Elvis Presley Boulevard, Memphis, Tennessee" May 1, 1976. Recording sessions took place February 2–7, 1976 at Graceland, Memphis, Tennessee.

"Elvis' last great bellow. If he felt the way he sounded, the wonder isn't that he had only a year left to live but that he managed to survive that long."
~Dave Marsh
–

I'm so hurt to think that you lied to me
I'm hurt way down deep inside of me
You said our love was true and we'll never, never part
Now you've got someone new and it breaks my heart
–

–

One Piece at a Time – Johnny Cash

A country novelty song written by Wayne Kemp and recorded by Johnny Cash in 1976. It would be the last song performed by Cash to reach number one on the Billboard Hot Country Singles chart. The single was released March 1976.
–

Well, I left Kentucky back in '49
An' went to Detroit workin' on a 'sembly line
The first year they had me puttin' wheels on cadillacs

Every day I'd watch them beauties roll by
And sometimes I'd hang my head and cry
'Cause I always wanted me one that was long and black.
–

–

Word On A Wing – David Bowie

A song written and recorded by David Bowie in 1975 for the Station to Station album (released January 23, 1976), where it appears as the closing track of the LP's first side.
Bowie admits that the song was written out of a coke-addled spiritual despair that he experienced while filming the movie The Man Who Fell To Earth.
–
In this age of grand illusion
You walked into my life
Out of my dreams
I don't need another change
Still you forced your way
Into my scheme of things
–

–

Long May You Run – Neil Young

Title cut (written by Neil Young) on an album credited to The Stills-Young Band, a collaboration between Stephen Stills and Neil Young, released September 20, 1976 on Reprise Records.
–
We've been through
some things together
With trunks of memories
still to come
We found things to do
in stormy weather
Long may you run.
–

–

Anarchy in the U.K. – Sex Pistols

A song by the English punk rock band the Sex Pistols. It was released as the band's debut single on 26 November 1976 and was later featured on their only album, Never Mind the Bollocks, Here's the Sex Pistols. "Anarchy in the U.K." is number 56 on Rolling Stone magazine's list of the 500 Greatest Songs of All Time.
–
I am an antichrist
I am an anarchist
Don't know what I want
But I know how to get it
I wanna destroy passerby
–

–

Heat Treatment – Graham Parker


Title cut on his second album released in 1976.
–
Heat treatment baby sweet treatment baby
Heat treatment while the flame is burning
Heat treatment baby sweet treatment baby
Heat treatment while the world is turning
around round around round around yeah
–

–

Blitzkrieg Bop – Ramones

"Blitzkrieg Bop" is a song by the American punk rock band Ramones. It was released as the band's debut single in February 1976 in the United States. It appeared as the opening track on the band's debut album, Ramones, also released that month.

The song, whose composition was credited to the band as a whole, was written by drummer Tommy Ramone (music and lyrics) and bassist Dee Dee Ramone (lyrics). Based on a simple three-chord pattern, "Blitzkrieg Bop" opens with the chant "Hey! Ho! Let's go!" The song is popular at sporting events where "Hey! Ho! Let's go!" is sometimes shouted as a rallying cry, particularly in the city of Glasgow where fans chant "Hey! Ho! Glasgow!"

"Blitzkrieg Bop" is number 92 on the Rolling Stone list of The 500 Greatest Songs of All Time. In March 2005, Qmagazine placed it at number 31 in its list of the 100 Greatest Guitar Tracks, and in 2008 Rolling Stone placed it number 18 on top 100 of Best Guitar Songs of All Time. In 2009 it was named the 25th greatest hard rock song of all time by VH1.
–

Hey ho, let's go
Hey ho, let's go

They're forming in a straight line
They're going through a tight wind
The kids are losing their minds
The Blitzkrieg Bop
–

–

Night Moves – Bob Seeger


A song written and performed by Bob Seger, from his 1976 album Night Moves. Released as a single in December 1976, it eventually reached number four on the Billboard Hot 100 pop singles chart. In doing so, it almost single-handedly changed Seger from being a popular regional favorite into a national star.
–
I was a little too tall
Could've used a few pounds
Tight pants points hardly reknown
She was a black-haired beauty with big dark eyes
And points all her own sitting way up high
Way up firm and high
–

Together Again – Emmylou Harris

A 1964 song by country singer and guitarist Buck Owens. Emmylou Harris released her version first on the album "Elite Hotel" 29 December 1975, and as a single in 1976.
–

Together again my tears have stopped falling
The long lonely nights are now at an end
The key to my heart you hold in your hand
And nothing else matters 'cause we're together again
–

–

Are They Gonna Make Us Outlaws Again? – James Talley


Written by James Talley & released on his 1976 album "Tryin' Like The Devil".
–
So you never picked no peaches you never rode no boxcar train
You never worked down on the road gang or slept out in the rain
When you see a good man have to struggle sweat and strain
When a man can't feed his children don't it make you stop and think
–

–

Coyote – Joni Mitchell

The opening song from Joni Mitchell's 1976 album Hejira and also the album's first single.

Lyrically, "Coyote" is concerned with the difficulty of establishing any sort of connection with people who come from "different sets of circumstance" (as the song has it). In particular it describes an encounter (which turns into a one-night stand) between the narrator (possibly meant to be Mitchell herself as there is a reference in the lyrics to her coming home from the studio) and "Coyote", a ranch worker.
–
No regrets Coyote
We just come from such different sets of circumstance
I'm up all night in the studios
And you're up early on your ranch
You'll be brushing out a brood mare's tail
While the sun is ascending
And I'll just be getting home with my reel to reel
There's no comprehending
–

–

American Girl – Tom Petty & The Heartbreakers


The second single from Tom Petty and the Heartbreakers' self-titled debut album (released in 1976). The song was ranked 76th on the list of "The 100 Greatest Guitar Songs of All Time" by Rolling Stone.
–
Well, she was an American girl
Raised on promises
She couldn't help thinkin'
That there was a little more to life somewhere else
After all it was a great big world
With lots of places to run to
And if she had to die tryin'
She had one little promise she was gonna keep
–

–

Hotel California – Eagles


The title track from the Eagles' album of the same name (released December 1976) and was released as a single in February 1977. It is one of the best known songs of the album-oriented rock era. Writing credits for the song are shared by Don Felder (music), Don Henley, and Glenn Frey (lyrics).
–
On a dark desert highway, cool wind in my hair
Warm smell of colitas, rising up through the air
Up ahead in the distance, I saw a shimmering light
My head grew heavy and my sight grew dim
I had to stop for the night
–

–

The Roots of My Raising – Merle Haggard


A song written by Tommy Collins, and recorded by Merle Haggard. It was released in January 1976 as the first single and title track from the album The Roots of My Raising. The song would become Merle Haggard's twenty-third number one on the country chart. The single spent one week at number one and a total of ten weeks on the country chart
–

I left the four lane highway, took a blacktop seven miles down
By the old country school I went to as a child
Two miles down a gravel road, I could see the proud old home
A tribute to a way of life that's almost come and gone

The roots of my raising run deep
I come back for the strength that I need
And hope comes no matter how far down I sink
The roots of my raising run deep
–

–

I don't wanna go home – Southside Johnny and the Asbury Jukes


The title track from Southside Johnny and the Asbury Jukes first studio album released in 1976.
–

Oh, I know that its getting late
But I dont wanna go home
Im in no hurry baby, time can wait
Cause I dont wanna go home
–

–

The Killing Of Georgie (Part 1 & 2) – Rod Stewart

A song written and recorded by Rod Stewart. It was released as a track on his album, A Night on the Town, in 1976. The song tells the story of a homosexual man who was killed in New York City. It is a two-part song: Part I, the more popular hit, was blended into the more melancholy and sombre Part II of the song.
–

In these days of changing ways
so called liberated days
a story comes to mind of a friend of mine

Georgie boy was gay I guess
nothin' more or nothin' less
the kindest guy I ever knew
–

Spotify playlist

[vc_row][vc_column][vc_separator][vc_btn title="Alldylan / Borntolisten @ Facebook" color="blue" i_icon_fontawesome="fa fa-facebook-official" add_icon="true" link="url:https%3A%2F%2Fwww.facebook.com%2FJohannasVisions%2F||target:%20_blank|"][/vc_column][/vc_row][vc_row][vc_column][vc_message message_box_style="outline" icon_fontawesome="fa fa-link" css_animation="bounceIn"]Check out:
[/vc_message][/vc_column][/vc_row]
Sources
-Egil