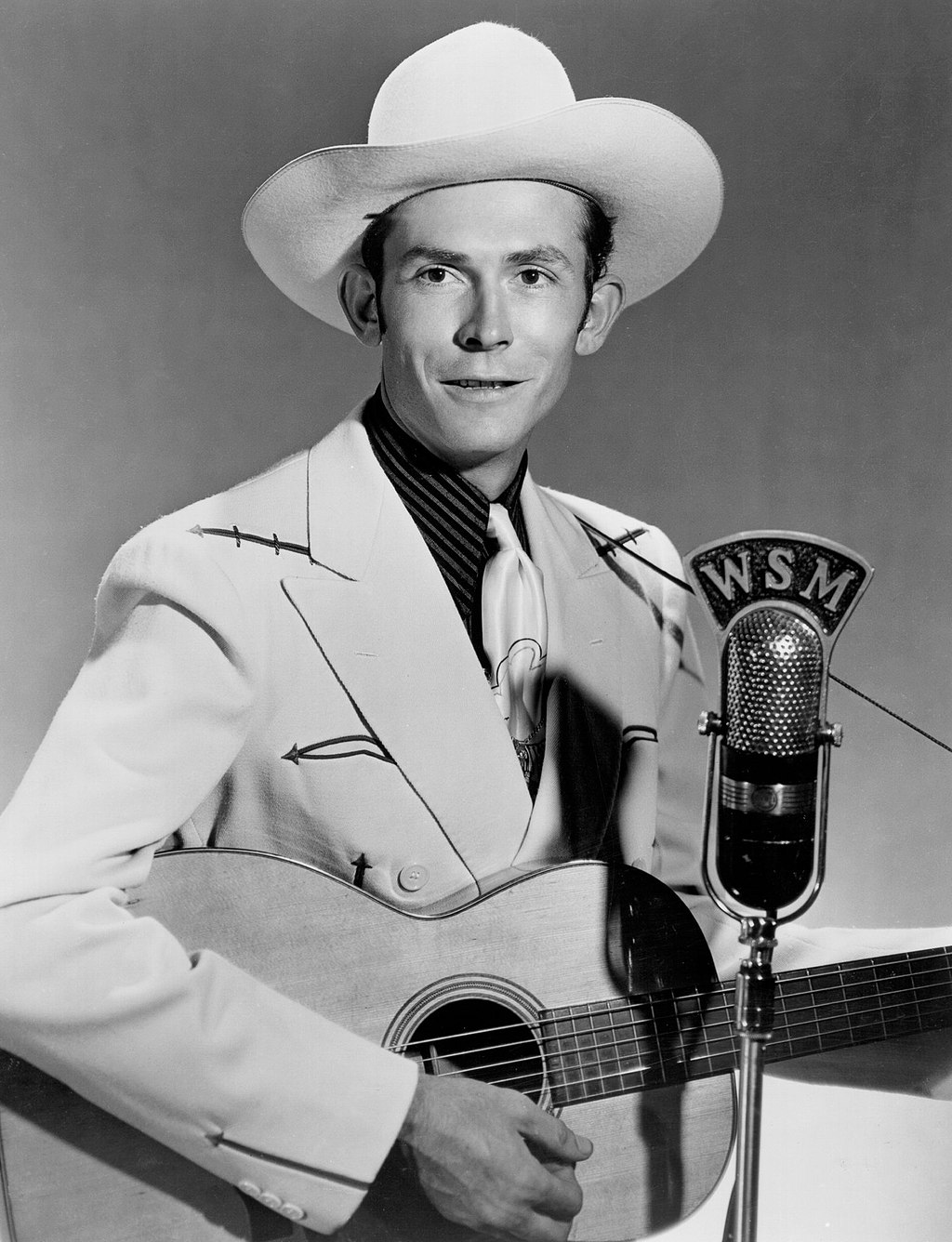 There was a time when I believed that you belonged to me
But now I know your heart is shackled to a memory
The more I learn to care for you, the more we drift apart
Why can't I free your doubtful mind and melt your cold cold heart
"Cold, Cold Heart" is a country music and pop song recorded by Hank Williams. This blues ballad is both a classic of honky-tonk and an entry in the Great American Songbook. The first draft of the song is dated November 23, 1950, and was recorded with an unknown band on May 5, 1951.
This is dark stuff, filled with jealousy, bitterness and hopeless love.
Country music historian Colin Escott states that Williams was moved to write the song after visiting his wife Audrey in the hospital, who was suffering from an infection brought on by an abortion she had carried out at their home unbeknownst to Hank. Escott also speculates that Audrey, who carried on extramarital affairs as Hank did on the road, may have suspected the baby was not her husband's. Florida bandleader Pappy Neil McCormick claims to have witnessed the encounter:
"According to McCormick, Hank went to the hospital and bent down to kiss Audrey, but she wouldn't let him. 'You sorry son of a bitch,' she is supposed to have said, 'it was you that caused me to suffer like this.' Hank went home and told the children's governess, Miss Ragland, that Audrey had a 'cold, cold heart,' and then, as so often in the past, realized the bitterness in his heart held commercial promise."
"Another love before my time made your heart sad and blue, and so my heart is paying now for things I didn't do."
The melody was taken/stolen/lent from T. Texas Tyler's 1945 recording of "You'll Still Be in My Heart," I couldn't find that anywhere but I did find a version of the song recorded by Ernest Tubb on his album, By Request (it starts at about 25 minutes in):
We can clearly hear that the melody was copped note for note from "You'll Still Be In My Heart. This resulted in a legal action, and although the judgment was not made public, the case was closed when Dixie Music was awarded its court costs of $5000 on January 13, 1955 – which indicates that the Plaintiff was successful. This kind of "theft" was not unusual in old country or blues. The lyrics however are a very different story and Williams made a very dark song about love unrequited or at least love fading away.
"Why can't I free your doubtful mind and melt your cold, cold heart?"
Audrey filed for divorce on January 10, 1952.
Note: 
Music journalist Chet Flippo and Kentucky historian W. Lynn Nickell have each said that  21-year-old Kentuckian Paul Gilley wrote the lyrics, then sold them to Williams along with the rights, allowing Williams to take credit for it. There are also claims that Gilley wrote the lyrics to "I'm So Lonesome I Could Cry" and other songs before drowning at the age of 27. I do not believe that, it is too personal and too fitting Hank Williams life.