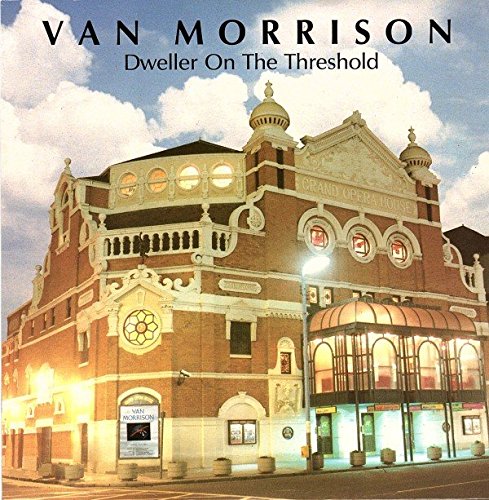 TOC
Facts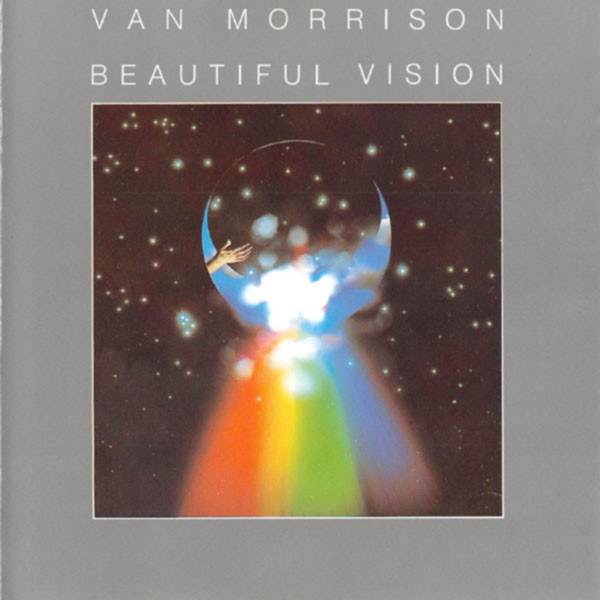 Wikipedia:
Written by Northern Irish singer-songwriter Van Morrison and first released on his 1982 album, Beautiful Vision. It was released as a single on the B-Side in 1982 with the instrumental "Scandinavia" as the "A" tune. Another release in 1984 had a live version of "Dweller on the Threshold" as the A-Side.
The song was recorded for the album on the Beautiful Visions sessions in summer 1981 at the Record Plant Studios in Sausalito, California.
The album sleeve states that the lyrics on this song and part of "Aryan Mist" were inspired by the 1950 publication, Glamour —A World Problem by Alice Bailey and the Tibetan master, Djwal Khul, as described in Van Morrison's liner notes for the album. According to the teachings of Bailey, there are a series of what she calls "glamours" which are mental illusions creating a fog that veils the spiritual wanderer from seeing the world as it truly is. He becomes illuminated as a "dweller on the threshold" when the "Angel of Presence" purifies the soul with light. This song was co-written with Morrison's engineer Hugh Murphy.
Personnel
Live:
Known Performances: 206
First performance: October 22, 1981 – Palace of Fine Arts Theatre, San Francisco, CA, USA
Last performance: July 16, 2005 – Audley End, Saffron Walden, England
Quotes
The pounding 'Dweller On The Threshold' is one of Morrison's most convincing depictions of his frequent quest for spiritual enlightenment. It is a journey from the darkness into light, and propelled by Tom Dollinger's relentless drum and cymbal rhythm, Van takes you along for the ride.
–> Patrick Humphries. The Complete Guide to the Music of Van Morrison
..to mean someone poised to make a breakthrough in their lives, be that finding religion, love or simply a new purpose. It's a prime example of where Morrison's piecemeal spirituality totally works in song, even if it looks less convincing on paper. The gently propulsive rhythm, exuberant staccato horns and gospel-esque backing vocals all help create a sense if incredible uplift. Not the first time you'll happily have some of whatever Van's having.
–> Sam Richards. The Ultimate Music Guide – Van Morrison by UNCUT Magazine
Lyrics
I'm a dweller on the threshold
And I'm waiting at the door
And I'm standing in the darkness
I don't want to wait no more
I have seen without perceiving
I have been another man
Let me pierce the realm of glamor
So I know just what I am
I'm a dweller on the threshold
And I'm waiting at the door
And I'm standing in the darkness
I don't want to wait no more
Feel the angel of the present
In the mighty crystal fire
Lift me up consume my darkness
Let me travel even higher
I'm a dweller on the threshold
As I cross the burning ground
Let me go down to the water
Watch the great illusion drown
I'm a dweller on the threshold
And I'm waiting at the door
And I'm standing in the darkness
I don't want to wait no more
I'm gonna turn and face the music
The music of the spheres
Lift me up consume my darkness
When the midnight disappears
I will walk out of the darkness
And I'll walk into the light
And I'll sing the song of ages
And the dawn will end the night
I'm a dweller on the threshold
And I'm waiting at the door
And I'm standing in the darkness
I don't want to wait no more
I'm a dweller on the threshold
And I cross some burning ground
And I'll go down to the water
Let the great illusion drown
I'm a dweller on the threshold
And I'm waiting at the door
And I'm standing in the darkness
I don't want to wait no more
I'm a dweller on the threshold
Dweller on the threshold
I'm a dweller on the threshold
I'm a dweller on the threshold
Live versions
Grand Opera House, Belfast, Northern Ireland – March 1983
Essen, Germany – April 4, 1982
Midem, Cannes, France – January 26, 1984
Carre Theatre, Amsterdam – September 29, 1986
Glastonbury Festival, Somerset, England – June 21, 1987
Mestre, Italy – January 26, 1990
–
Sources