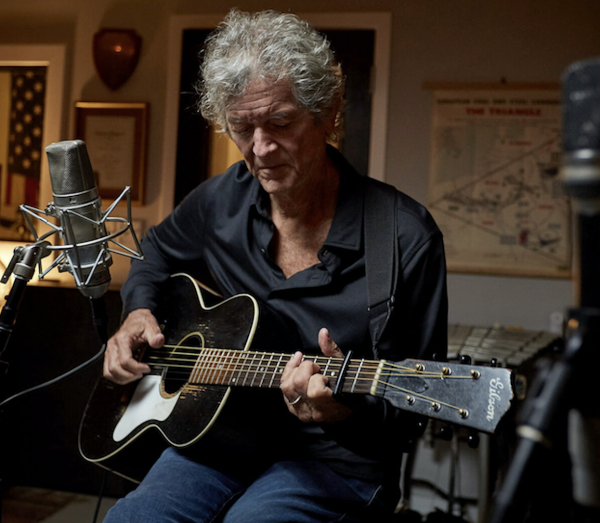 [vc_row][vc_column][vc_message message_box_color="mulled_wine" icon_fontawesome="fa fa-quote-left"]
… When I was 12 years old, or however old I was when Bringing It All Back Home came out, I'd just skip back and forth endlessly between 'Subterranean Homesick Blues' and 'It's Alright, Ma' and 'Mr. Tambourine Man,' and now my Dylan roots are showing big time.
— Rodney Crowell[/vc_message][/vc_column][/vc_row]
Rodney Crowell (born August 7, 1950) is an American musician, known primarily for his work as a singer and songwriter in country music. Crowell has had five number one singles on Hot Country Songs, all from his 1988 album Diamonds & Dirt. He has also written songs and produced for other artists.

Joe Henry & Rodney Crowell – Girl From the North Country
Ryman Auditorium, Nashville – aired on PBS November 23, 2019

Rodney Crowell & Emmylou Harris – Shelter From The Storm
The Late Night Show in 2006

Nobody's Perfect/Knockin' On Heaven's Door
Ryman Auditorium, Nashville in 1995.

Like a Rolling Stone (with band introduction)

[vc_row][vc_column][vc_separator][vc_btn title="Alldylan / Borntolisten @ Facebook" color="blue" i_icon_fontawesome="fa fa-facebook-official" add_icon="true" link="url:https%3A%2F%2Fwww.facebook.com%2FJohannasVisions%2F||target:%20_blank|"][/vc_column][/vc_row][vc_row][vc_column][vc_message message_box_style="outline" icon_fontawesome="fa fa-link" css_animation="bounceIn"]Check out:
[/vc_message][/vc_column][/vc_row]
-Egil