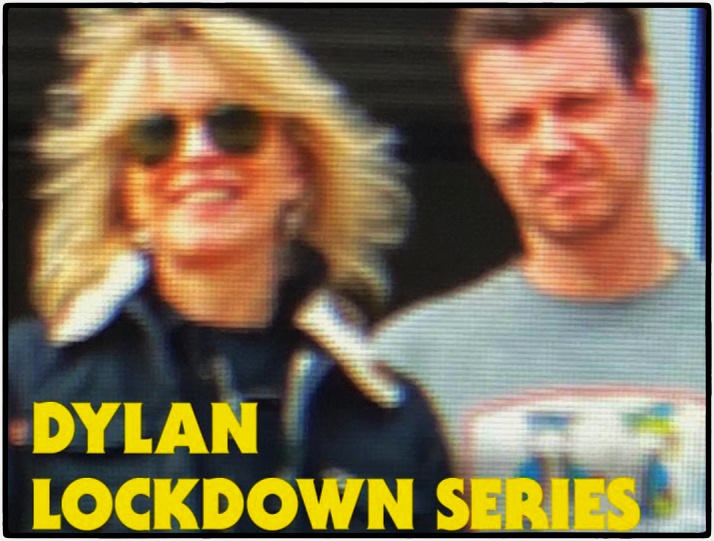 "Hi Ya'll!
I was so buoyed up by the new Dylan songs that I talked to Pretenders Guitar playing hot-shot James Walbourne and we decided it's a good time to do those Dylan songs we've always talked about doing.
Every singer-songwriter in the world covers the master's songs and there is an endless supply of them. So we've started, and will do one a week until lockdown ends.
The First one is off the Shot of Love album, In The Summertime. We did it from home on our phones. I did the rhythm – sent it to James, he added guitar , sent it back to me, i put on the vocal , sent it back to him, he put on some back up vocals and organ, then we sent it to Tchad Blake to tidy up. I know you don't need the behind the scenes details so I won't repeat myself on the next one.
xch"
– Chrissie Hynde (Pretenders YouTube Channel)
They have now  done 9 very fine Bob Dylan covers, with some nice short-films attached. I love the way sound from the short-film slips into the music sometimes.
My three favourites so far are: Tomorrow is a long time, Blind Willie McTell and Every Grain Of Sand
In the Summer Time:

Continue reading "Chrissie Hynde & James Walbourne – The Bob Dylan Lockdown Series (now 9 songs)" →