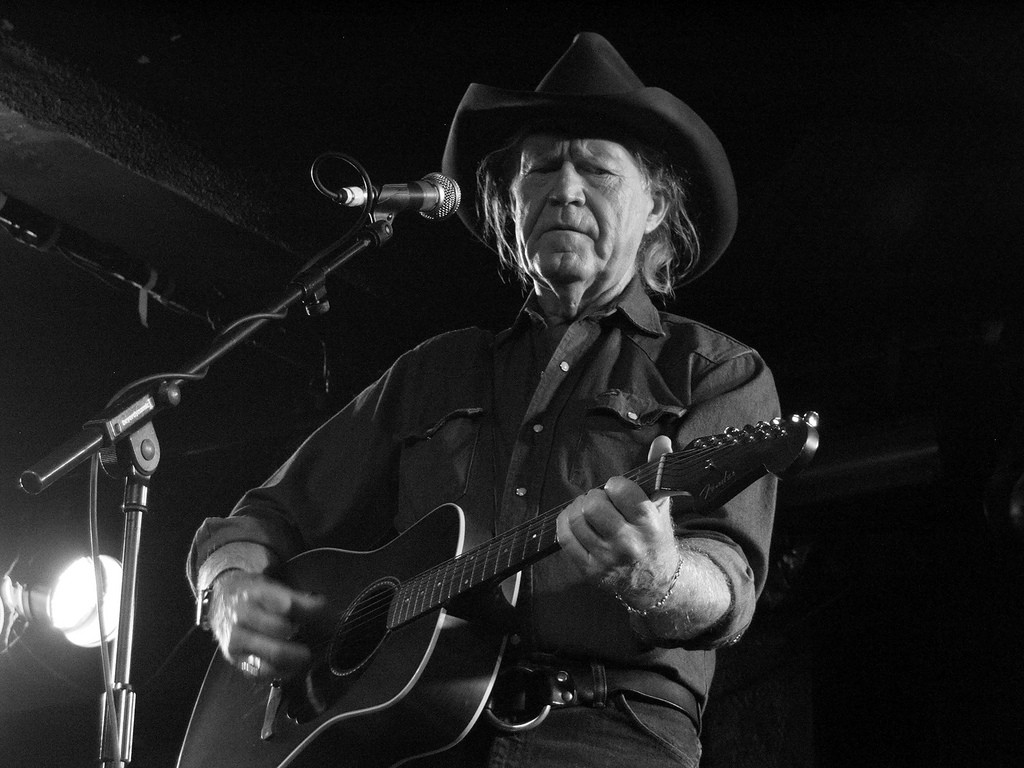 Restless Wind:

Billy Joe Shaver is one of my greatest "Honky Tonk Heroes".
From Wikipedia: 
Birth name
Billy Joe Shaver
Born
August 16, 1939 (age 81)
Origin
Corsicana, Texas, United States
Genres
Country Music
Outlaw Country
Occupations
Singer and Songwriter
Instruments
Acoustic Guitar
Associated acts
Lee Clayton
Jessi Colter
Waylon Jennings
Kris Kristofferson
Willie Nelson
Mickey Newbury
Steve Young
Johnny Cash
Website
www.billyjoeshaver.com
–
From amazon.com: Willie Nelson says "Billy Joe Shaver may be the best songwriter alive today," and legions of fans agree that Billy Joe is the real deal. Many describe his songs as pure poetry. Shaver sings about a life that's been full of hard times, wild living, and a forty-year-long passion for his late wife Brenda. His songs are raw, honest, and so true that people hear the story of their own lives in his music. No wonder, then, that his songs have also been recorded by artists such as Johnny Cash, Willie Nelson, Waylon Jennings, Kris Kristofferson, George Jones, Bob Dylan, Elvis Presley, Patty Loveless, John Anderson, Tom T. Hall, the Allman Brothers, the Oak Ridge Boys, and Tex Ritter.
Here is my list of his 15 best songs:
Live Forever
Restless Wind
Georgia on a Fast Train
When The Fallen Angels Fly
Fit To Kill And Going Out In Style
I'm just an old Chunk of Coal
Black Rose
Old Five & Dimers Like Me
Honkey Tonk Heroes
You Asked Me To
Ride Me Down Easy
Highway of Life
Heart of Texas
Willie The Wandering Gypsy and Me
Moonshine & Indian Blood
Spotify playlist:

Some videos from youtube:
Live Forever:

Georgia on a Fast Train:

When the Fallen Angels Fly:

Black Rose – GREAT live version (Austin City Limits):

—
Recommended reading:
"Honky Tonk Hero" (Billy Joe Shaver)
-Egil
-Egil