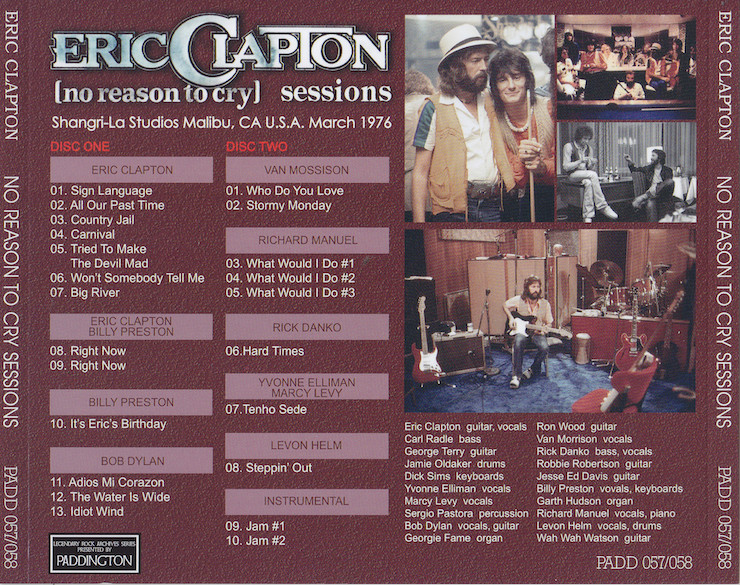 Great fun & some wonderful singing by Van Morrison, Rick Danko, Bob Dylan & Levon Helm.
Shangri-La Studios
Malibu, California
30 March 1976
Eric Claptons birthday
Eric Clapton
Robbie Robertson, guitar
Jesse Ed Davis, guitar
Ron Wood, guitar
Bob Dylan, vocals/guitar
Billy Preston, vocals/keyboards
Van Morrison, vocals
Rick Danko, vocals/bass
Garth Hudson, organ
Richard Manuel, vocals/piano
Levon Helm, vocals/drums
—

It's Eric Clapton's Birthday (Billy Preston) – 00:00
Who Do You Love? (Bo Diddley) sung by Van Morrison – ca 11:30

Hard Times (Ray Charles) sung by Rick Danko – ca 17:30
Stormy Monday (T-Bone Walker) sung by Van Morrison – ca 26:30
Instrumental Jam – ca 33:35
Adios Mi Corason / Spanish Is The Loving Tongue (Bob Dylan) – ca 44:00
..and a dash of "La Adelita" (Mexican folk song)
The Water Is Wide (Bob Dylan) – ca 46:15
Idiot Wind (Bob Dylan) – ca 51:00
Some parts wonderful, others.. not so

Big River (Johnny Cash) sung by Eric Clapton – ca 56:45
Steppin' Out (James Bracken) sung by Levon Helm – 58:02
All songs:
The youtube video is from the bootleg "Happy, Happy Birthday Eric!".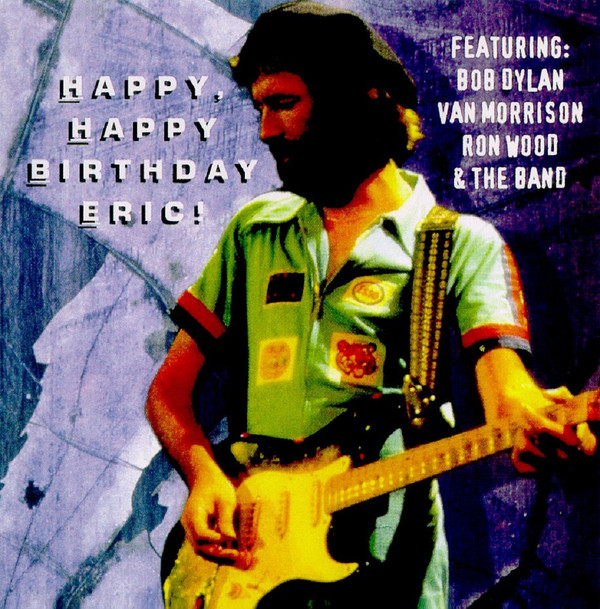 Let's also include Bob Dylan's "Sign language" from the same sessions (March – April 1976). Released on Clapton's album "No Reason To Cry".
Eric Clapton (guitar & vocal)
Bob Dylan (guitar & shared vocal)
Robbie Robertson (guitar)
-Egil