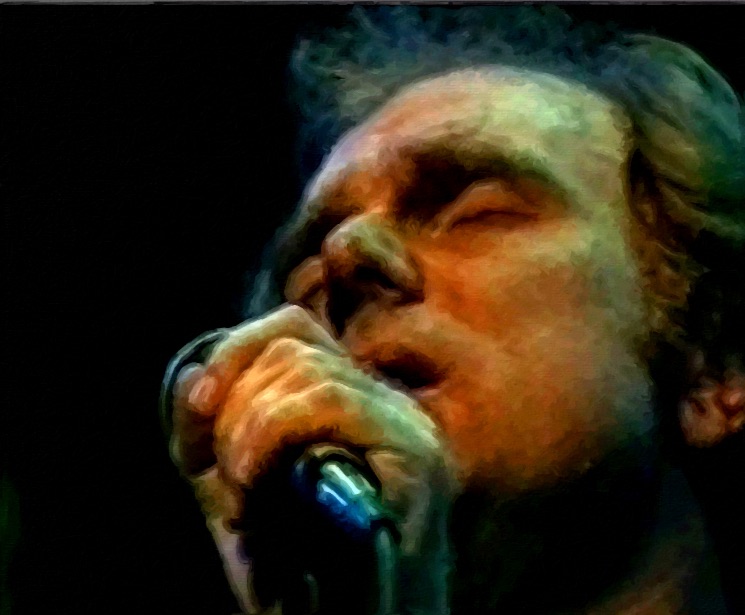 [vc_row][vc_column][vc_message message_box_color="mulled_wine" icon_fontawesome="fa fa-quote-left"]The streets are always wet with rain
After a summer shower when I saw you standin'
In the garden in the garden wet with rain[/vc_message][/vc_column][/vc_row]
TOC
Facts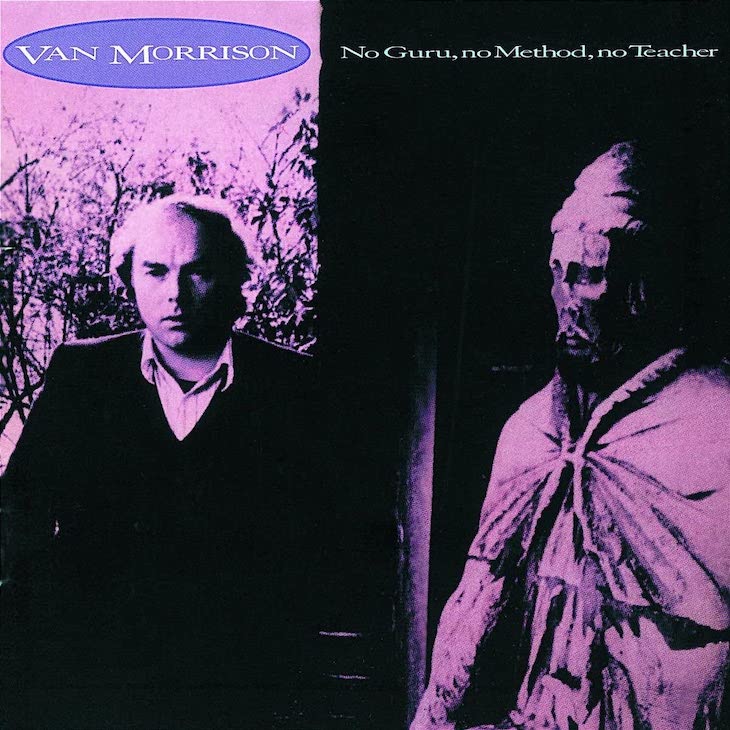 Wikipedia:
In the Garden" is a spiritually inspired song written by Van Morrison and included on his 1986 album No Guru, No Method, No Teacher.
The album version of the song was recorded in 1985 at Studio D at the Sausalito Record Plant in Sausalito, California.
The lyrics of "In the Garden" contain a line which gives the album its name: "No Guru, no method, no teacher/ Just you and I and nature/And the Father in the garden." Some of the words also fall back to Astral Weeks territory with mentions of "childlike visions", "into a trance" from the song, "Madame George" and "in the garden wet with rain" from "Sweet Thing". According to Morrison, the song is based upon a form of transcendental meditation, which takes about ten minutes before a person arrives at a degree of tranquility.
Biographer Johnny Rogan has highlighted the song as one of the defining tracks of Morrison's career, comparing it with works such as "Into the Mystic", "Listen to the Lion", and "You Don't Pull No Punches, But You Don't Push the River". He also believes that "Morrison himself recognises 'In the Garden' as perhaps the key recording in the Eighties career."
Musicians
Van Morrison – vocal
David Hayes – bass
Jeff Labes – piano
Chris Michie – guitar
Baba Trunde – drums
Production
Van Morrison – Producer
Mick Glossop – Engineer
Jim Stern – Engineer
Assistant Engineer – Lenette Viegas
Live:
Known Performances: 523
First performance: June 16, 1982 in Bristol, UK
Last performance: October 8, 2019 in Chula Vista, Northern Ireland
New University of Ulster, Coleraine, Ireland, April 20th 1988:
Culloden Belfast, April 2012:
Quotes
"There's a song on the album called 'In the Garden' where I take you through the meditation program. From about half way through the song until the end. But I take you through a definite meditation process, which is a form of transcendental meditation. It's not TM. So forget about that. That takes you right from the middle to the end. and if you listen to the thing carefully, you should have gotten yourself some sort of tranquillity by the time you get to the end. So when this happens in the song, I say, 'And I turn to you and I said, 'No Guru, No Method, No Teacher. Just you and I and nature, and the Father and the Son, and the Holy Ghost." So really – you have to do the whole line to know what it means."
– Van Morrison (interview Mick Brown)
"In The Garden" is one of his great songs. He started playing and we rolled in and came up with parts really quickly. I found it really close to what he was saying on Astral Weeks and Veedon Fleece. I had the same feeling while I was doing it, because it was all coming off the phrasing and the lyrics. That's what you have to do with him, follow the words and the voice. On that album he was as connected to that space as he had ever been.
– David Hayes, Bass (Uncut Magazine)
"IN THE GARDEN: Recorded in a period when Morrison had been exploring a range of teachings from Scientology to the writings of Alice Bailey, the key line "no guru, no method, no teacher" (also the title of the album on which the song appears) echoes Krishnamurti's teaching that "truth is a pathless land". Is it a love song, or a spiritual song? Both. "Just you and I and nature, and the Father and the Son and the Holy Ghost in the garden."
– The Telegraph (Van Morrison 30 essential songs)
"On another level what it says is that due to what popular opinion says and all this sort of stuff, its been implied that I – you know, this guy and that guy and the other organization was my guru. That's all speculative and it's not real. So you know this is a statement. You know you could call this a press statement. Also a press release. It's making it quite clear that I'm not affiliated with anyone or organization. I don't have a guru. I don't have any teacher. And there's no method that I subscribe to. And that's really what its saying as well. So that's what it saying in the song."
– Van Morrison  to Mick Brown
Brown then asked if the song was rejecting dogma, to which Morrison replied: "You could put it like that. Yeah."
Lyrics
The streets are always wet with rain
After a summer shower when I saw you standin'
In the garden in the garden wet with rain
You wiped the teardrops from your eye in sorrow
As we watched the petals fall down to the ground
And as I sat beside you I felt the
Great sadness that day in the garden
And then one day you came back home
You were a creature all in rapture
You had the key to your soul
And you did open that day you came back to the garden
The olden summer breeze was blowin' on your face
The light of God was shinin' on your countenance divine
And you were a violet color as you
Sat beside your father and your mother in the garden
The summer breeze was blowin' on your face
Within your violet you treasure your summery words
And as the shiver from my neck down to my spine
Ignited me in daylight and nature in the garden
And you went into a trance
Your childlike vision became so fine
And we heard the bells inside the church
We loved so much
And felt the presence of the youth of
Eternal summers in the garden
And as it touched your cheeks so lightly
Born again you were and blushed
And we touched each other lightly
And we felt the presence of the Christ
Within in our hearts
In the garden
And I turned to you and I said
No guru, no method, no teacher
Just you and I and nature
And the father in the garden
Listen no guru, no method, no teacher
Just you and I and nature
And the Father and the
Son and the Holy Ghost
In the garden, wet with rain
No guru, no method, no teacher
Just you and I and nature and the Father
And the Son and the Holy Ghost
In the garden, in the garden, wet with rain
No guru, no method, no teacher
Just you and I and nature
And the Father in the garden
Live versions
Liceu Opera Theatre, Barcelona
19 Jan 2015 (32min 17 sec in):
AGAPE August 8, 2017:
In The Garden/You Send Me [Live At The Point Theater, 1995]:
Cover Versions
I did not find any I liked well enough to include
–
[vc_row][vc_column][vc_message message_box_style="outline" icon_fontawesome="fa fa-link" css_animation="bounceIn"]
Check out:
[/vc_message][/vc_column][/vc_row]
Sources
Wikipedia
Heylin, Clinton (2003). Can You Feel the Silence? Van Morrison: A New Biography
Rogan, Johnny (2006). Van Morrison: No Surrender
The Telegraph
Uncut Magazine
ivan.vanomatic.de (wonderful website for VM statistics)