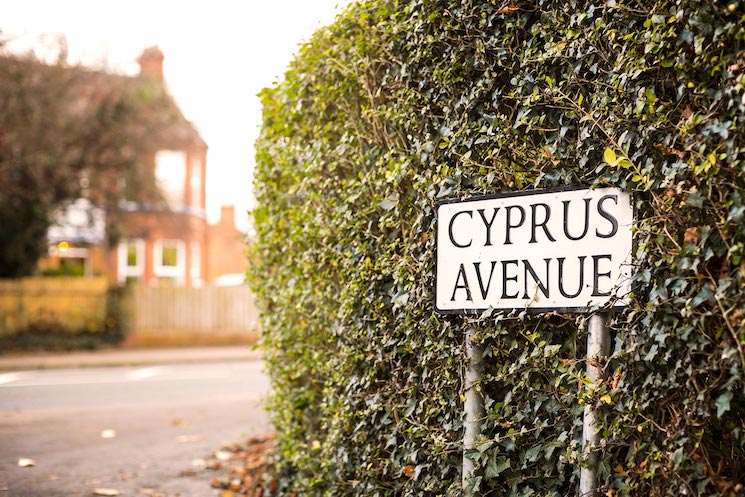 TOC
Facts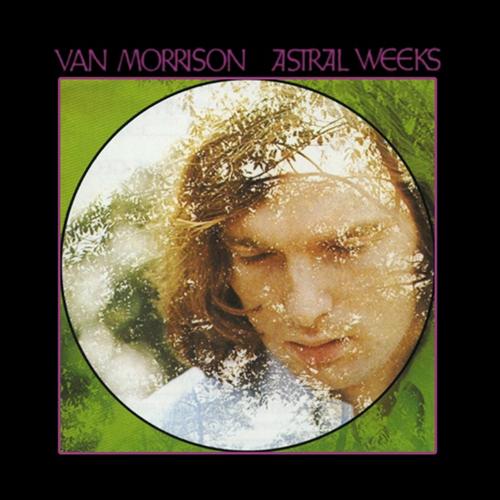 Wikipedia:
"Cyprus Avenue" is a song written by Northern Irish singer-songwriter Van Morrison and included on his 1968 album Astral Weeks. It refers to a residential street in Belfast Northern Ireland.
In performance the song was a concert highlight and closer for years to come and would end with Morrison's command, "It's too late to stop now!" (a quotation from his song "Into the Mystic") as he stalked from the stage. A dynamic 10-minute version with the usual stop-start ending was included on his 1974 live album It's Too Late to Stop Now.
Built on a basic blues structure with an unusual arrangement, the song was recorded at the Astral Weeks sessions on 25 September 1968, at Century Sound Studio with Lewis Merenstein as producer. The strings and harpsichord were overdubbed a month later.
Morrison told biographer Ritchie Yorke that along with "Madame George" (which references Cyprus Avenue in the opening line) the song came to him in "a stream of consciousness thing", "Both those songs just came right out. I didn't even think about what I was writing."
Musicians
Live:
Known Performances: 90
First performance: August 9, 1968 in Boston, US
Last performance: October 28, 2009 in Mashantucket, US
Here are the Boston 1968 version:
Quotes
The last track on the first vinyl side, or `In The Beginning, is `Cyprus Avenue. This is the first and perhaps still most celebrated of Van Morrison's evocations of the Belfast in which he grew up, making use of the power of the name to evoke, create and thereby modify the meaning of place. Barely a day can go by now on Cyprus Avenue in Belfast 5 without someone either thinking of the song as they pass along the avenue of trees, or someone visiting it specifically because of the song. There are resonances of this further on up the road in Morrison's recordings, with his take on Patrick Kavanagh's poem `On Raglan Road', recorded with the Chieftains for 1988s Irish Heartbeat;
–> Peter Mills (Hymns to the Silence: Inside the Words and Music of Van Morrison)
Van Morrison's 1968 album Astral Weeks has long been considered one of the greatest recordings of the rock era, and "Cyprus Avenue" is its central song. Like the other songs on Astral Weeks, it has an unusual musical arrangement. Built out of a basic blues structure, it features Morrison on acoustic guitar, Richard Davis on acoustic bass, a flute, a harpsichord, and strings. Davis improvises like the jazz musician he is, and the harpsichord and strings, which are overdubs arranged by conductor Jimmy Fallon, follow his lead, adding their own lines instead of merely supporting the melody. The result is a chamber-music hybrid of folk-blues, jazz, and classical music, and over it Morrison sings a meditative memory lyric about his adolescence in Belfast, Northern Ireland. Cyprus Avenue is a residential street in that city, not far geographically, but a considerable distance economically, from the working-class Hyndford Street where Morrison grew up. ..
–> William Ruhlmann (song review @ allmusic.com)
This is a song about being trapped, 'conquered in a car seat', and reduced to tortured silence, just like in (the song) 'T.B. Sheets'. The need for innocence in the earlier song is now equated to going crazy though the vision which then unfolds is out of time, and sexless. His dream lady in her antique carriage is only fourteen years old. Van's singing is totally possessed, moving from choked desire to exultation to hushed wonder.
–> Brian Hinton (Celtic Crossroads – The Art of Van Morrison)
Lyrics
Well, I'm caught one more time
Up on Cyprus Avenue
Caught one more time
Up on Cyprus Avenue
And I'm conquered in a car seat
Not a thing that I can do
I may go crazy
Before that mansion on the hill
I may go crazy
Before that mansion on the hill
But my heart keeps beating faster
And my feet can't keep still
And all the little girls rhyme something
On the way back home from school
And all the little girls rhyme something
On the way back home from school
And the leaves fall one by one
And call the autumn time a fool
Yeah, my t-tongue gets tied
Every, every, every time I try to speak
My tongue gets tied
Every time I try to speak
And my inside shakes just like a leaf on a tree
I think I'll go on by the river with my cherry, cherry wine
I believe I'll go walking by the railroad with my cherry, cherry wine
If I pass the rumbling station where the lonesome engine drivers pine
Wait a minute, yonder come my lady
Rainbow ribbons in her hair
Yonder come my lady
Rainbow ribbons in her hair
Six white horses and a carriage
She's returning from the fair
Baby, baby, baby
Well, I'm caught one more time
Up on Cyprus Avenue
Caught one more time
Up on Cyprus Avenue
And I'm conquered in a car seat
And I'm looking straight at you
Way up on, way up on, way up on, way up on, way up on, way up on, way up on
The avenue of trees
Keep walking down
In the wind and rain, darling
You keep walking down when the sun shone through the trees
Nobody, no, no, no, no, nobody stops me from loving you baby
So young and bold, fourteen-year old
Baby, baby, baby
Live versions
April 26, 1970 – Filmore West, San Francisco, US

September 23, 1970 – Fillmore East, New York City, US

July 24, 1973 – Rainbow Theatre, London

February 1979 – Belfast, Northern Ireland

January 1998 – MSG, NYC, US

–
Sources