A film by Jaimin Rajani and Vineet Arora.
Synopsis: A tribute film on Bob Dylan, depicting Kolkata's/Calcutta's affinity with Dylan through cityscape and interviews of notable Indian musicians who were inspired by him. The film also draws parallels between Dylan's body of work and the Baul tradition of Bengal.
Well made and very interesting about Dylan's connection with India and how he inspired a great number of Indian artists. A lot of interesting stories and characters, and at least for me, new information.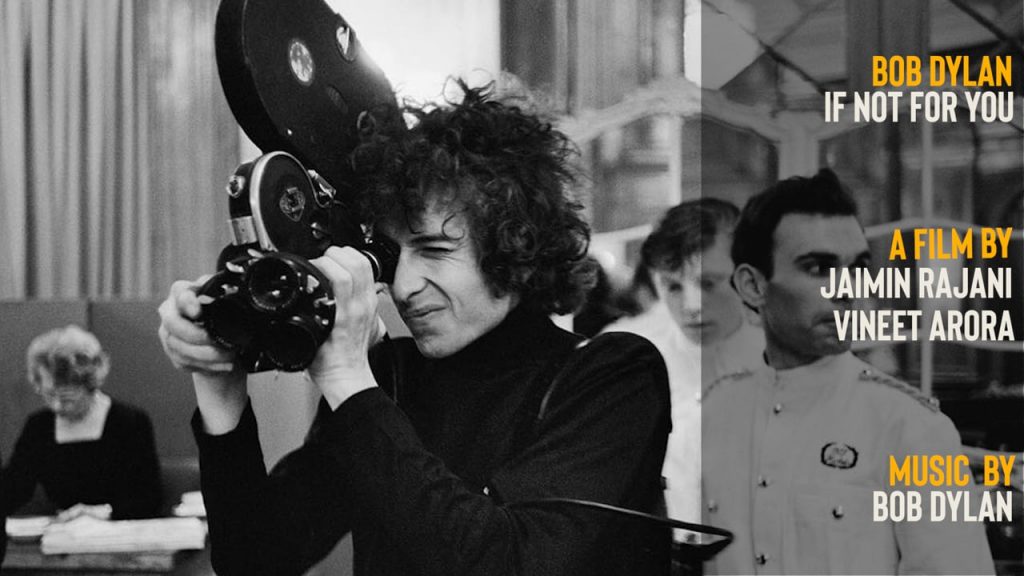 It has many fine Dylan clips and also quite a few music numbers from local Kolkata/Calcutta musicians. Great picture and sound quality.
Featuring Anjan Dutt, Usha Uthup, Purna Das Baul, Susmit Bose, Miti Adhikari, Nondon Bagchi, Arko Mukhaerjee, Prof. Ananda Lal, Amyt Datta, and Rahul Guha Roy.
Narrated by Dhritiman Chaterji.
Usha Uthup – Blowin' In The Wind (Full Song)
"The theme of the documentary demanded that we show how notable musicians and academicians of Calcutta have been inspired by Dylan's body of work. And as a resident of Calcutta, who has spent a significant amount of time researching Dylan, it was quite effortless for me to think of who I wanted to interview," he says. He even managed to convince veteran singer Usha Uthup to record a cover of 'Blowin' in the Wind' for the documentary."
– Jamin Rajani (TheHindu.com)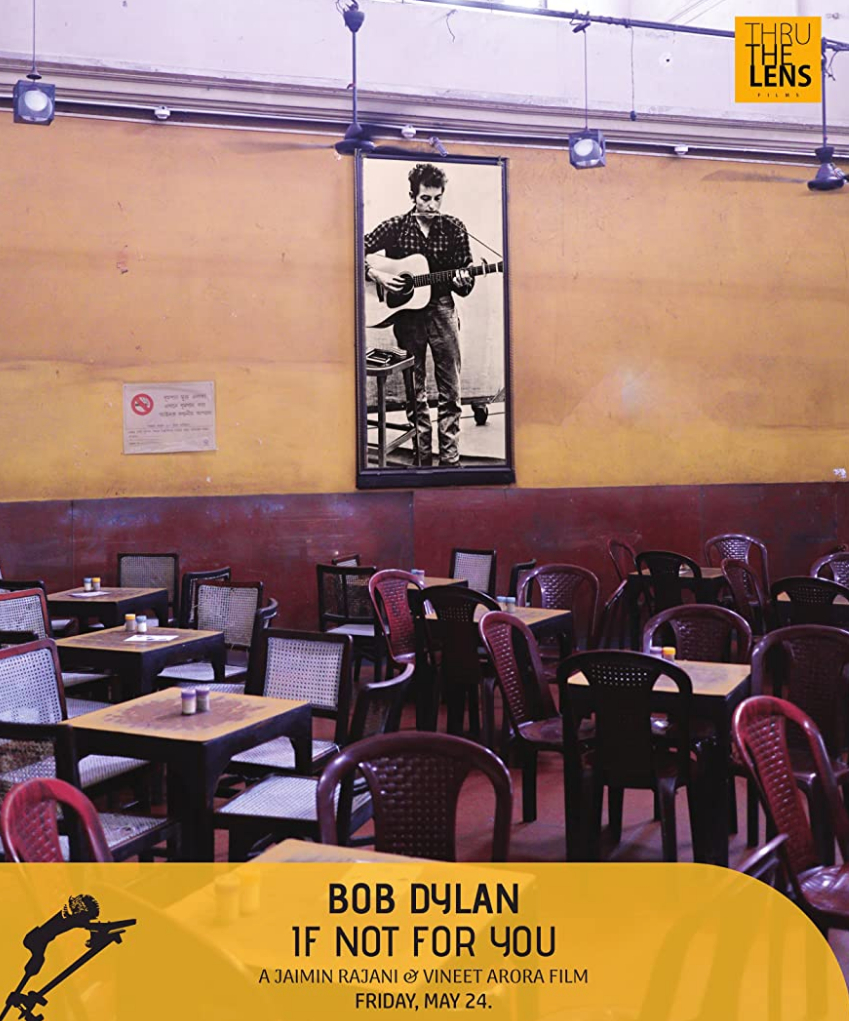 "Though developed in just three months, If Not For You feels like the culmination of a lifetime for Rajani. The film has been screened at small gatherings and festivals, including at Lou Majaw's Dylan festival in Shillong, and Rajani hopes to show it in Mumbai and Delhi soon.
A small production it may be, but If Not For You has truly managed to capture how Kolkata will forever be under Dylan's 'dancing spell'."
– TheHindu.com
"Dylan is like a local resident of Calcutta. This city firstly had some of the earliest rock-and-roll bands like High and Great Bear, so there was a culture of listening to English music. Secondly, Dylan is appreciated here more as literature, as poetry."
– Jamin Rajani