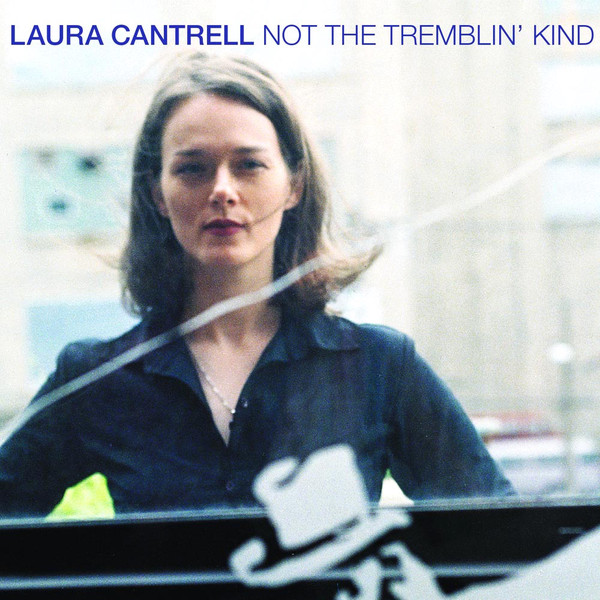 I've loved and played this album for…2o years now! Time flies…
This is an album that is mentioned far too seldom in the press and is too unknown by way too many. Laura Cantrell reclaims the essence of americana songwriting, she does story-songs about drinking, relationships gone south and long days and nights being on the road. She is the real deal.
Not the Tremblin' Kind is the debut studio album by American singer-songwriter Laura Cantrell. It was originally released in 2000 on Diesel Only Records. The album bears a dedication to "the original Beverly Hillbilly", Zeke Manners.
Laura Cantrell (born 1967) is a country singer-songwriter and DJ from Nashville, Tennessee. She used to present a weekly country and old-time music radio show on WFMU called The Radio Thrift Shop. Since October 2005 she has only made occasional appearances on the station (but is hosting a show on SiriusXM about George Harrison and his music no less!) . She is one of the relatively few contemporary artists mentioned and played on Bob Dylan's radio show Theme Time Radio Hour.
Not The Tremblin' Kind, September 30th, 2016 City Winery New York with Mark Spencer:

Queen of the Coast, 2014 at the Real Music Club at the Errigle Inn Belfast:

 "Cantrell's own "Queen of the Coast" tells the story of a female country singer from a bygone era who stands toward the back of a stage while her man basks in the spotlight. (Think Bonnie Owens: The mandolin line even slyly echoes one-time husband Haggard's signature "I Am a Lonesome Fugitive.") The era the song nods to is also expressive of Cantrell's sound, which is of clearly different stock than the high drama of alt-country young lion Neko Case or the good-natured folkyness of predecessor Nanci Griffith. Rather, Cantrell's music echoes a truck-stop jukebox circa the 1950s or '60s and such woman pioneers as Kitty Wells…Solid production by World Famous Blue Jays member Jay Sherman-Godfrey and strong musicianship make this first-class, enduring Americana — with one foot in the past and an eye towards the future."
– Erik Hage (Allmusic)
John Peel deemed this his "favourite record of the last 10 years and possibly my life", while Costello describes her sound as "if Kitty Wells made Rubber Soul". 
Two seconds (2016, TV performance?):

She is a wonderful artist and a true country/americana fan herself, her choices in songs to cover on this album is not obvious but very inspired and exiting.
"…this is not 50's Nashville or even the 60's Bakersfield sound being faithfully updated. The spirit of Gram Parsons, and the influence of other country-rock innovators like Emmylou Harris can be heard as well, as Cantrell juggles her neo-hillbilly roots (hell, she was actually born in Nashville) with her more cosmopolitan pop/rock instincts. Although not a flawless album, Not the Tremblin' Kind can still measure up pretty well to most of the revered alt-country releases of the last decade…"
– Michael Sandlin / Pitchfork
Laura Cantrell – Not The Tremblin' Kind (Spotify):