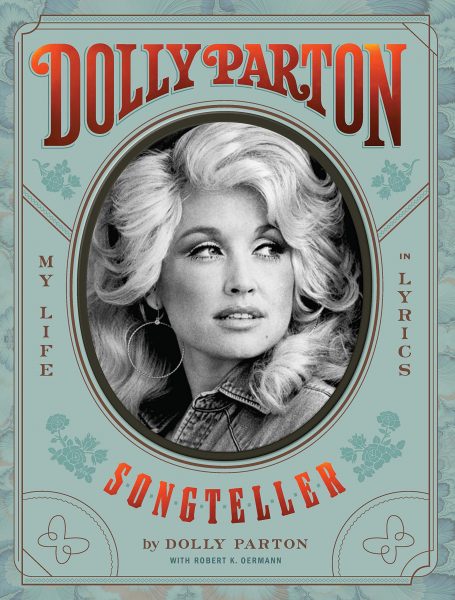 1 – Dolly Parton, Songteller: My Life in Lyrics is a landmark celebration of the remarkable life and career of a country music and pop culture legend.
As told by Dolly Parton in her own inimitable words, explore the songs that have defined her journey. Illustrated throughout with previously unpublished images from Dolly Parton's personal and business archives. Mining over 60 years of songwriting, Dolly Parton highlights 150 of her songs and brings readers behind the lyrics.
– Packed with never-before-seen photographs and classic memorabilia
– Explores personal stories, candid insights, and myriad memories behind the songs
Dolly Parton, Songteller: My Life in Lyrics reveals the stories and memories that have made Dolly a beloved icon across generations, genders, and social and international boundaries. This is a book I will come back to over and over again. It's made like a mix between Billy Joe Shaver's Honky Tonk Hero and Bob Dylan's Lyrics. Highly recommended!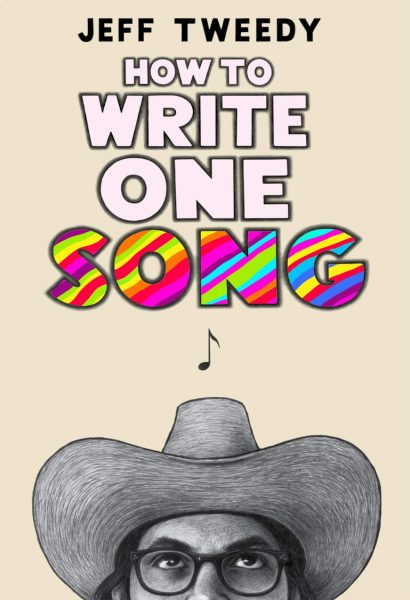 2 – Jeff Tweedy – How to write one song
One of the century's most feted singer-songwriters, Wilco's Jeff Tweedy, digs deep into his own creative process to share his unique perspective about song-writing and offers a warm, accessible guide to writing your first song.
Why one song? The difference between one song and many songs isn't a charming semantic trick – it's an important distinction that can simplify a notoriously confusing art form. The idea of becoming a capital-S Songwriter can seem daunting, but when approached as a focused, self-contained practice, the mystery and fear subsides and songwriting becomes an exciting pursuit.
How to Write One Song brings readers into this intimate process – lyrics, music and how they come together. It's equally about the importance of making creativity part of your everyday life and of experiencing the hope, inspiration and joy available to anyone who is willing to get started. A great "self-help" book for all us doubters out there (and this is from a man that truly hates self-help books).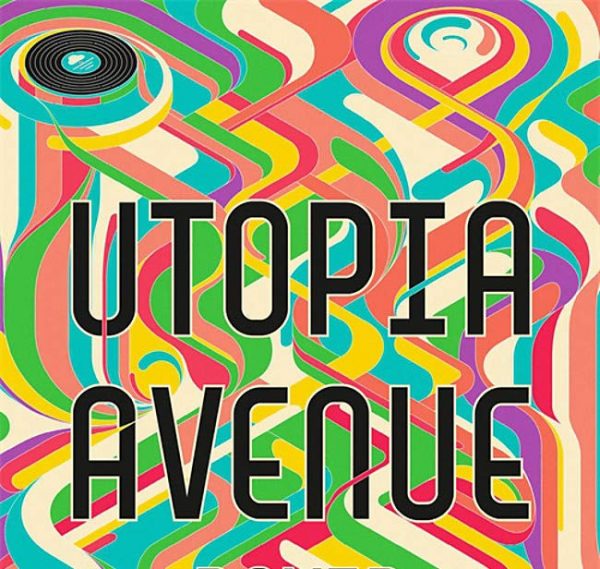 3 – David Mitchell – Utopia Avenue
A fantastic novel about the joy of music and friendship through music.
Emerging from London's psychedelic scene in 1967, folksinger Elf Holloway, blues bassist Dean Moss, guitar virtuoso Jasper de Zoet and jazz drummer Griff Griffin together created a unique sound, with lyrics that captured their turbulent times. The band produced only two albums in two years, yet their musical legacy lives on.
This is the story of Utopia Avenue's brief, blazing journey from Soho clubs and draughty ballrooms to the promised land of America, just when the Summer of Love was receding into something much darker – a multi-faceted tale of dreams, drugs, love, sexuality, madness and grief; of stardom's wobbly ladder and fame's Faustian pact; and of the collision between youthful idealism and jaded reality as the Sixties drew to a close.
Above all, this bewitching novel celebrates the power of music to connect across divides, define an era and thrill the soul.
'The great rock and roll novel – an epic love letter to the greatest music ever made and the book the music has always deserved'
– Tony Parsons