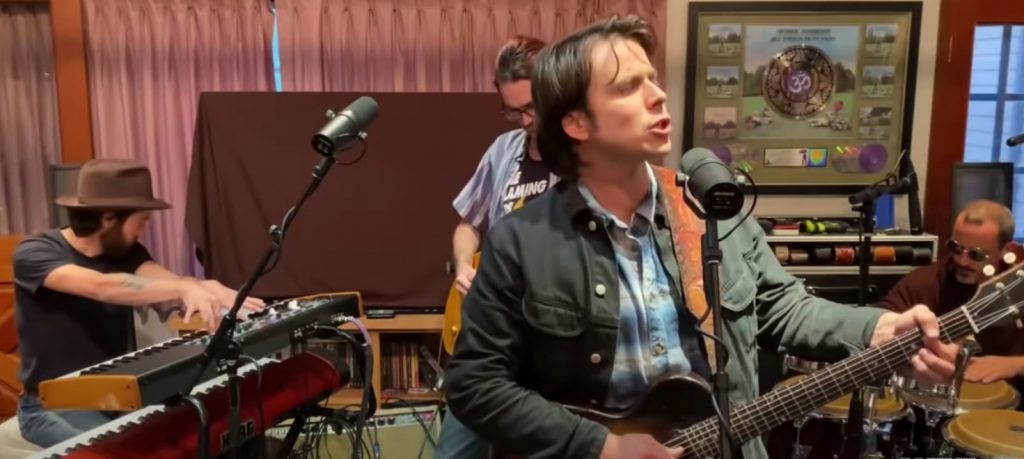 Lukas Nelson & Promise Of The Real plays a great Bob Dylan cover at the Sound Check Songs channel. It is a slow and groovy take that sounds like something that The Band could have done.
Meet Me in the Morning is a blues song written by Bob Dylan, recorded in New York City on September 16, 1974, and released on his 15th studio album, Blood on the Tracks, in 1975.
Lukas Nelson & The Promise of the real are wonderful musicians and a this cover has a great expressive vocal. The song flows along with an infectious rhythm and blues groove. Very well done!
From Wikipedia:
Lukas Nelson & Promise of the Real, sometimes referred to as POTR, is an American country rock group based in California. The band consists of Lukas Nelson (lead vocals, guitar), Anthony LoGerfo (drums, percussion), Corey McCormick (bass guitar, vocals), Logan Metz (keyboards, lap steel, guitar, harmonica, vocals), and Tato Melgar (percussion). Lukas is the son of Willie Nelson. Lukas Nelson & Promise of The Real has released 6 studio albums and 4 EP's.
Since 2015, Promise of the Real have been Canadian musician Neil Young's regular backing band. The band has recorded two studio albums with Young, The Monsanto Years (2015) and The Visitor (2017), a soundtrack album, Paradox (2018), and a live album, Earth (2016).