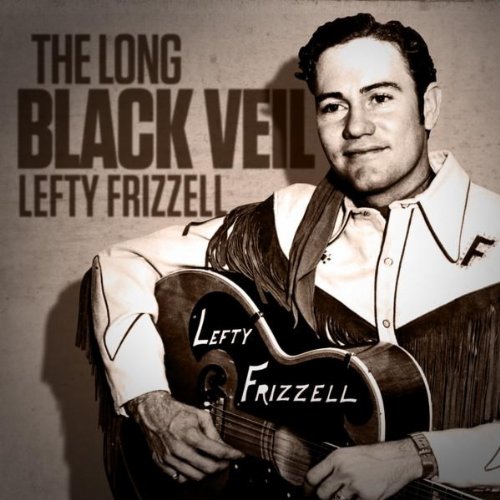 William Orville "Lefty" Frizzell was born March 31, 1928 (and died on July 19, 1975). He is one of the greatest vocalists in country music and one of his best songs is "Long Black Veil" a 1959 country ballad, written by Danny Dill and Marijohn Wilkin.
Many great artists have covered this wonderful song, I've collected some of them here.
Lefty Frizzell
Original recording from 1959


Bob Dylan
Capitol Music Hall
Wheeling, West Virginia
28 April 1997

Jones Beach Theater
Jones Beach State Park
Wantagh, New York
26 July 2000

Johnny Cash
From the album "Orange Blossom Special"

Live in Austin, Texas

The Band
From the album "Music from Big Pink"

Vancouver 1983

The Chieftains featuring Mick Jagger
From the 1995 album The Long Black Veil.

Bruce Springsteen
Live in Stockholm, Sweden – 2006.