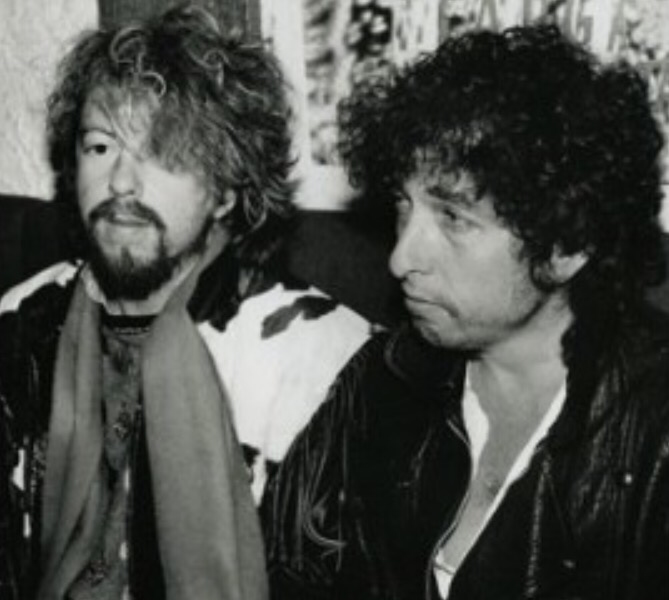 [vc_row][vc_column][vc_message message_box_color="mulled_wine" icon_fontawesome="fa fa-quote-left"]AK: What's made you come to London to work with Dave Stewart?
Dylan: Well, I just wanted to work with Dave.
AK: For what particular reason; what attracted you to Dave?
Dylan: I think he's great.
AK: Did you decide to work with Dave because you felt you'd been going wrong in the past
decade?
Dylan: No, I think Dave understands my music, you know.
–> Bob Dylan to Andy Kershaw, London – November 1985[/vc_message][/vc_column][/vc_row]
David Allan Stewart (born 9 September 1952) is an English musician, songwriter and record producer, best known for Eurythmics, his successful professional partnership with Annie Lennox. Normally credited as David A. Stewart, he won Best British Producer at the 1986, 1987 and 1990 Brit Awards.
Continue reading "Bob Dylan and Dave Stewart – Happy 68th Birthday Dave Stewart" →