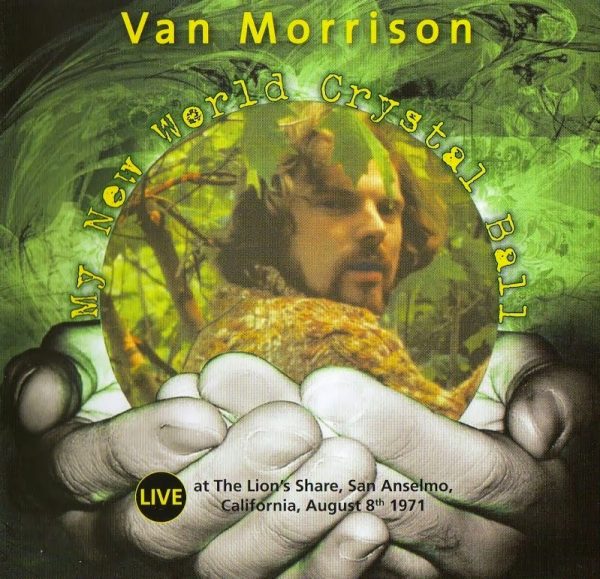 [vc_row][vc_column][vc_message message_box_color="mulled_wine" icon_fontawesome="fa fa-quote-left"]Honestly, this may be the best Van recording I've heard, not withstanding its slightly wonky mix of vocals, its beauty is in the fun that Morrison and his band are having. A fantastic recording, a great night.
-Stuart @ collectorsmusicreviews.com[/vc_message][/vc_column][/vc_row]
My New World Crystal Ball
Lion's Share, San Anselmo, CA; August 8, 1971.
Late Show.
Excellent soundboard
Band:
Backing Vocals

 – Ellen Schroer, Janet Planet, Martha Velez

Bass

 – Bill Church

Drums

 – Dahaud Shaar

Guitar

 – John Platania

Keyboards

 – Alan Hand

Saxophone

 – Jack Schroer

Vocals

 – Van Morrison
Continue reading "August 8: Listen to Van Morrison @ Lion's Share, San Anselmo in 1971" →