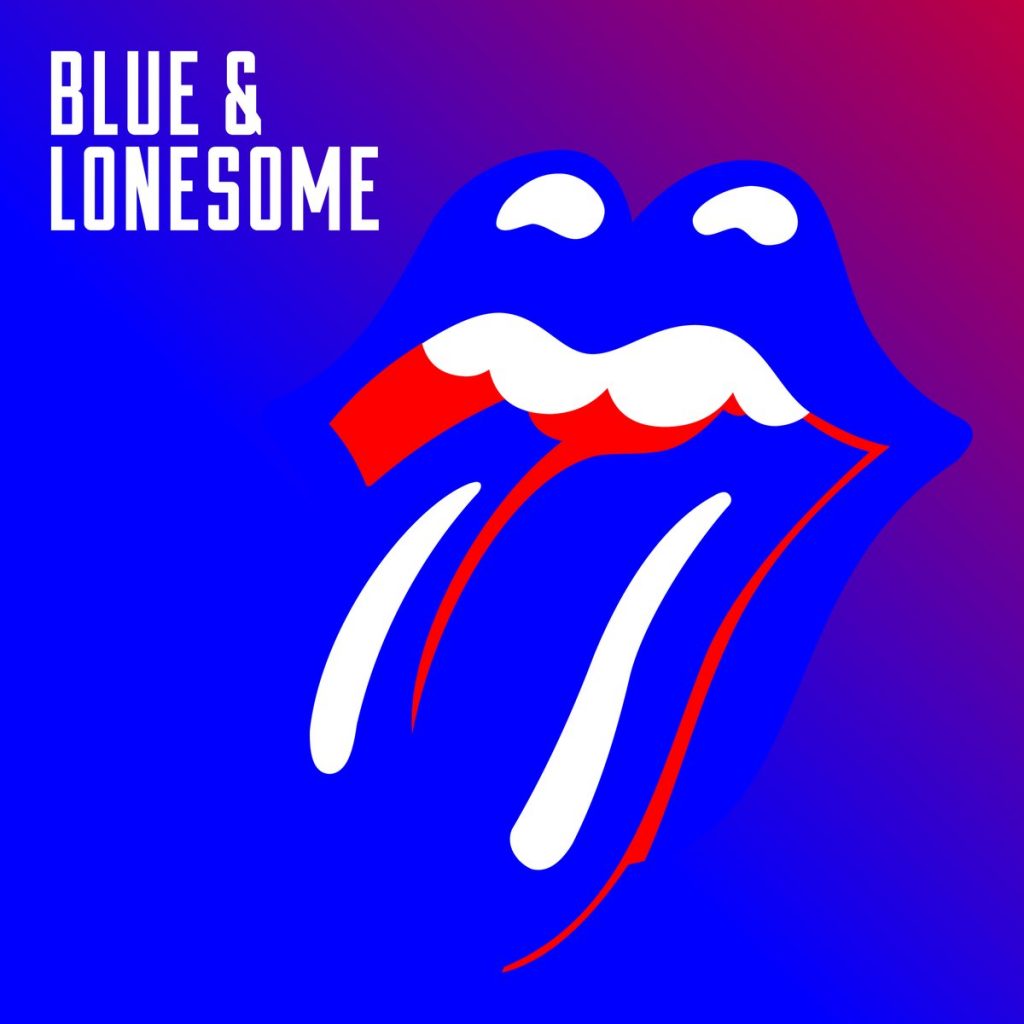 The Rolling Stones released their latest album December 2nd 2016, their first album in over a decade is a return to the blues. It is a great blues album, and a tremendous return to form by The Stones.
The album is fresh and spontaneous and was recorded in just 3 days last December (2015) with co-producer Don Was. It really sounds like band enjoying themselves.
"This album is manifest testament to the purity of their love for making music, and the blues is, for the Stones, the fountainhead of everything they do."
– Don Was
It's a very good introduction to the blues, by a band who clearly pours their love into the songs. We've included the versions that are closest to the Rolling Stones's takes on these songs. It isn't always the original recording.
The entire list part 3, part 2, part 1
The album starts off with Just Your Fool (or "I'm Just Your Fool" as it was first titled) a rhythm and blues-style song written and recorded by American jazz and jump blues bandleader/pianist Buddy Johnson and His Orchestra in 1953. The Stones's version is more a tip of the hat to Little Walters reworking of the song.  Little Walter recorded a Chicago blues adaptation of the song using the title "Just Your Fool". It was recorded in December 1960 in Chicago, with Walter (vocal and blues harp) and backing by Otis Spann (piano), Fred Robinson and Luther Tucker (guitars), Willie Dixon and/or Jimmie Lee Robinson (bass), and Fred Below or George Hunter (drums).  "Just Your Fool" was not released until 1962 by Checker Records. Although he used lyrics and an eight-bar blues arrangement similar to Buddy Johnson, the song is credited to Little Walter.
Then we get a rousing version of Commit a Crime written by Howlin' Wolf. Wolf wrote and recorded the song as "Commit a Crime" in 1966. Stevie Ray Vaughan did a fantastic version on his live album, Live Alive (titled I'm Leaving You(Commit a crime)). I think Jagger's singing is more like that take than the Wolf track, even if all the Stones are huge Howlin Wolf fans. Let's include them all. Fantastic stuff and the Stones do the song justice.
The third song is Blue and Lonesome, a Memphis Slim song written in 1949, but again the Rolling Stones are closer to Little Walters recording of the song, both the singing and the guitar parts. Mick Jagger plays a mean harmonica on this track.
The 4th song on the album is, right now, my favourite track, the mighty All Of Your Love. The song is written by Magic Sam for his album West Side Soul in 1967, fantastic album! The song is a soulful bluesy number that Mick Jagger shines on, it must be one of his best vocal performances ever…and again his harmonica playing is out of this world. I know I'm gushing about Jagger, and the rest of the band are fantastic as well, but this is a new spring for Jagger as a singer and musician. His voice is much more suited to the blues now than it was at the start of his carreer.
I Gotta Go, track 5,  is another classic by Little Walter released on Checker Records as a b-side to the single Roller Coaster in 1955. The harmonica infused blues fits The Stones like a glove.
Number 6 is Everybody Knows About My Good Thing written by Miles Grayson and Lermon Horton. Stones took their inspiration from Little Johnny Taylor who released the song in 1970. It's a slow soulful blues and one of the many highlights on Blue & Lonesome, great piano. Eric Clapton guests, and the guitar parts are fantastic.
Ride 'Em On Down (track 7) originated as Shake 'Em On Down, a Delta blues song by American musician Bukka White recorded in 1937. It is his best-known song and became a blues standard, with recordings by a number of blues and other artists. The Rolling Stones version is faster and more resembling Eddie Taylors version recorded in 1955 (he recorded it as Ride 'em on down). This is a tour-de-force by Richards and Woods, exchanging licks like only they can. Again, the fun in the studio, does fantastic things to this classic blues number.
Eddie Taylor – Ride 'em down:



Hate To See You Go (song #8) is another from the Stones's favourite Little Walter. It has been recorded by many, but the Stones version is true to Walters classic. Little Walter's legacy has been enormous: he is widely credited by blues historians as the artist primarily responsible for establishing the standard vocabulary for modern blues and blues rock harmonica players. Mick Jagger honors him at this album.
Little Walter – Hate To see You Go:

Enjoy the harmonica heavy fantastic Rolling Stones version!

The 9th song is Hoo Doo Blues a song written (with Jerry West) and recorded by Otis Verries Hicks, known as Lightnin' Slim (March 13, 1913 – July 27, 1974) he was an African-American Louisiana blues musician, who recorded for Excello Records and played in a style similar to its other Louisiana artists. Blues critic ED Denson has ranked him as one of the five great bluesmen of the 1950s, along with Muddy Waters, Little Walter, Howlin' Wolf and Sonny Boy Williamson. Right up The Rolling Stones's alley.
Lightnin' Slim – Hoo Doo Blues:

Rolling Stones – Hoo Doo Blues:

Little Rain is written by Mathis James "Jimmy" Reed (September 6, 1925 – August 29, 1976) he was an American blues musician and songwriter. A major player in electric blues, he had a significant impact on rock and roll artists such as Elvis Presley, Eric Clapton, Billy Gibbons, Hank Williams, Jr, Stevie Ray Vaughan, Jerry Garcia and the Rolling Stones. The Stones chose a great song to put on their blues comeback. Their version is very close in feel to the original, and that's a good thing.
The Rolling Stones have cited Reed as a major influence on their sound, and their early set lists included Reed's songs "Ain't That Lovin' You Baby", "The Sun Is Shining" (played by the Stones at the 1969 Altamont concert), "Bright Lights, Big City" and "Shame, Shame, Shame". The B-side of their February 1964 hit single "Not Fade Away" was a pastiche of "Shame, Shame, Shame", entitled "Little by Little". Their first album, The Rolling Stones (subtitled England's Newest Hit Makers in America), released in April 1964, featured "Little by Little" and their cover version of Reed's "Honest I Do". For our album of the year 2016, Blue and Lonesome they featured Reed's "Little Rain".
Jimmy Reed – Little Rain

The Rolling Stones – Little rain

The album end with two Willie Dixon compositions, a huge influence on The Stones. In December 1964, the Rolling Stones reached No. 1 on the UK Singles Chart with their cover of Dixon's "Little Red Rooster"
Just Like I Treat You was first recorded and released by Chester Burnett aka Howlin Wolf in 1961. Rolling Stones have expressed their admiration for Mr. Wolf. The Stones take on the song is very close to Howlin' Wolf's original.
Howlin' Wolf – Just like a treat you:

The Rolling Stones – Just like a treat you:

The record's last song is the blues classic, I Can't Quit You Baby (also by Willie Dixon) it was first recorded by Chicago blues artist Otis Rush in 1956. It was Rush's first recording and became a record chart hit. Willie Dixon has said that he wrote the song with Otis Rush in mind. There is another fantastic version, Led Zeppelin released it on their debut album in 1969.
Rolling Stones will most likely say that their version comes from Rush's classic. We'll include the 3 fantastic versions for your listening pleasure.
Otis Rush – I Can't Quit You Baby

Led Zeppelin – I Can't Quit You Baby

The Rolling Stones – I Can't Quit You Baby

The best album 2016 presented by Born To Listen.
– Hallgeir