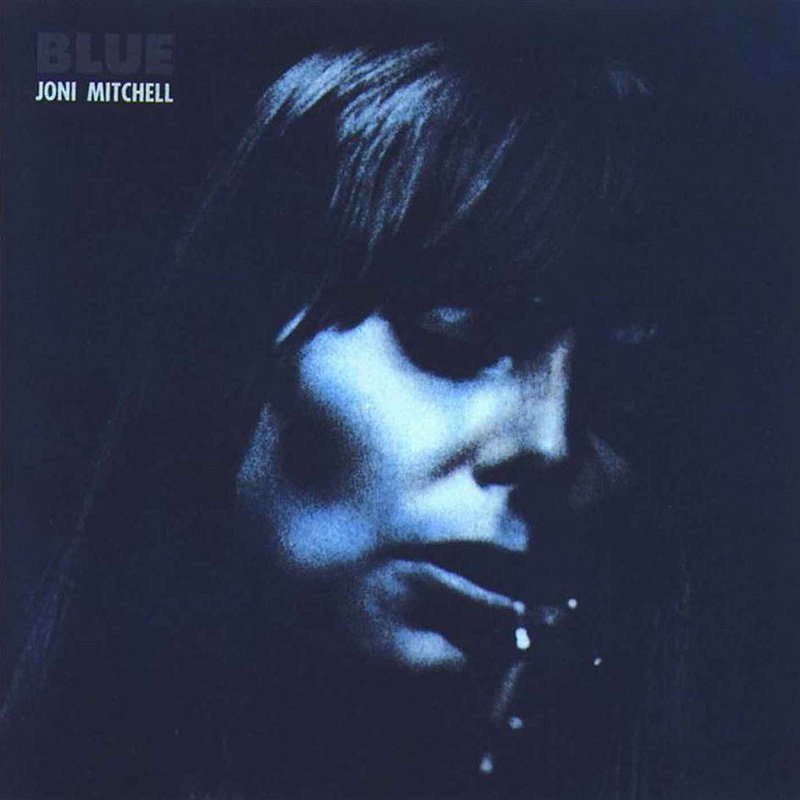 Sad, spare, and beautiful, Blue is the quintessential confessional singer/songwriter album. Forthright and poetic, Joni Mitchell's songs are raw nerves, tales of love and loss (two words with relative meaning here) etched with stunning complexity; even tracks like "All I Want," "My Old Man," and "Carey" — the brightest, most hopeful moments on the record — are darkened by bittersweet moments of sorrow and loneliness. At the same time that songs like "Little Green" (about a child given up for adoption) and the title cut (a hymn to salvation supposedly penned for James Taylor) raise the stakes of confessional folk-pop to new levels of honesty and openness, Mitchell's music moves beyond the constraints of acoustic folk into more intricate and diverse territory, setting the stage for the experimentation of her later work. Unrivaled in its intensity and insight, Blue remains a watershed.
-Jason Ankeny (allmusic.com)
A Case of You:

Wikipedia:
Released
June 22, 1971
Recorded
1971
Studio
A&M Studios
(Hollywood, Los Angeles, California)
Genre
Folk
Length

35

:

41

Label
Reprise
Producer
Joni Mitchell
Blue is the fourth studio album by Canadian singer-songwriter Joni Mitchell. Exploring the various facets of relationships from infatuation on "A Case of You" to insecurity on "This Flight Tonight", the songs feature simple accompaniments on piano, guitar and Appalachian dulcimer. The album peaked at number 3 on the UK Albums Chart and number 15 on the Blllboard 200.
As Joni grooves with the easy-swinging elite-rock sound of California's pop aristocrats, her relation to their (and her own) easy-swinging sexual ethic becomes more probing. But thoughtfulness isn't exactly making her sisterly–I've even heard one woman complain that she can't sing Joni's melodies any more. Well, too bad–they're getting stronger all the time, just like the lyrics. From the eternal ebullience of "All I Want" to the month-after melancholy of "Blue," this battlefront report on the fitful joys of buy-now pay-later love offers an exciting, scary glimpse of a woman in a man's world. (Rated: A)
–Robert Christgau
Track listing
All tracks written by Joni Mitchell.
All I Want
My Old Man
Little Green
Carey
Blue
–
California
This Flight Tonight
River
The Last Time I Saw Richard
–
Personnel
Joni Mitchell – appalachian dulcimer, guitar, piano, vocals
Stephen Stills – bass and guitar on "Carey"
James Taylor – guitar on "California", "All I Want" and "A Case of You"
Sneaky Pete Kleinow – pedal steel guitar on "California" and "This Flight Tonight"
Russ Kunkel – drums on "California", "Carey" and "A Case of You"
Production
–
In portraying herself so starkly, she has risked the ridiculous to achieve the sublime. The results though are seldom ridiculous; on Blue she has matched her popular music skills with the purity and honesty of what was once called folk music and through the blend she has given us some of the most beautiful moments in recent popular music.
-Timothy Crouse (Rolling Stone Magazine – August 5, 1971)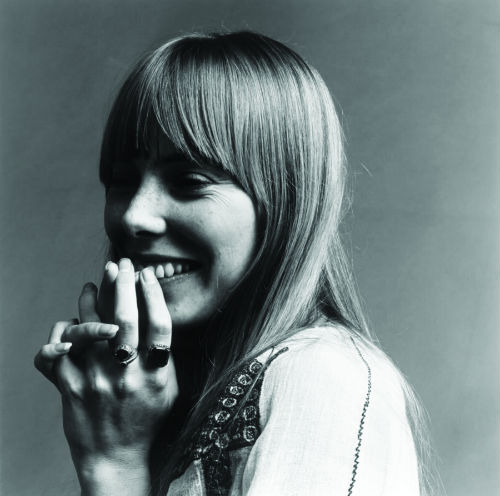 Accolades
In 2000, Blue won the top spot in Chart's '50 Greatest Canadian Albums of All Time' (Blue was third place in 1996 and 2005)
In 2001, Blue was ranked #14 on VH1's list of the '100 Greatest Albums of All Time', the highest album by a female artist to appear on the list.[19]
In 2002, Q Magazine named "Blue" the 8th Greatest Album of All-Time by a Female Artist.
In 2003, Blue was ranked #30 on Rolling Stone

'

s list of the 500 Greatest Albums of All Time, the highest placement for a female artist
In 2007, Blue was ranked second in Bob Mersereau's book The Top 100 Canadian Albums, behind Neil Young's Harvest (which was the second-place finisher in all three Chart polls)
Blue was also voted #13 on Hotpress Magazine's 'Top 100 Albums Ever', by various other artists
Blue was voted #66 in Channel 4's countdown of the '100 Greatest Albums'
In 2006, Blue was listed among Time Magazine's 'All-Time 100 Albums'
In 1999, Blue was given the honor of a Grammy Hall of Fame award, which is given to recordings that are at least 25 years old and that have "qualitative or historical significance"
In 2004, Pitchfork Media ranked the album #86 on its list "Top 100 Albums of the 1970s".
In 2012, Rolling Stone ranked the album #2 on its list "Women Who Rock: The 50 Greatest Female Albums Of All Time".
In 2015, the album was named the winner in the 1960s–1970s category of the inaugural Slaight Family Polaris Heritage Prize, an annual Canadian music award for classic albums released prior to the creation of the Polaris Music Prize.
Full album @ youtube:

"Blue" @ Spotify:


-Egil