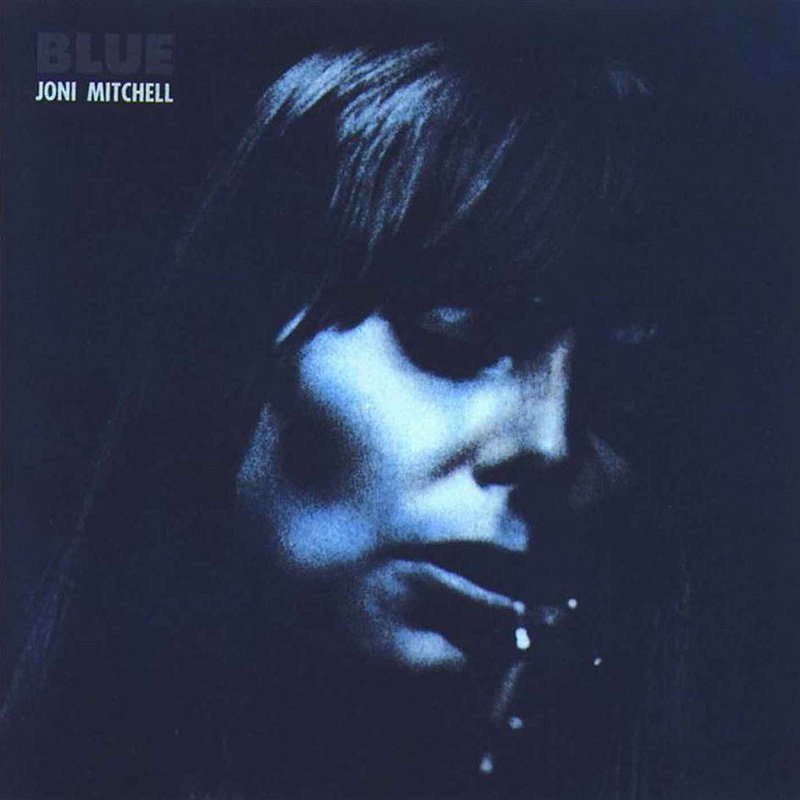 Sad, spare, and beautiful, Blue is the quintessential confessional singer/songwriter album. Forthright and poetic, Joni Mitchell's songs are raw nerves, tales of love and loss (two words with relative meaning here) etched with stunning complexity; even tracks like "All I Want," "My Old Man," and "Carey" — the brightest, most hopeful moments on the record — are darkened by bittersweet moments of sorrow and loneliness. At the same time that songs like "Little Green" (about a child given up for adoption) and the title cut (a hymn to salvation supposedly penned for James Taylor) raise the stakes of confessional folk-pop to new levels of honesty and openness, Mitchell's music moves beyond the constraints of acoustic folk into more intricate and diverse territory, setting the stage for the experimentation of her later work. Unrivaled in its intensity and insight, Blue remains a watershed.
-Jason Ankeny (allmusic.com)
A Case of You:

Wikipedia:
Released
June 22, 1971
Recorded
1971
Studio
A&M Studios
(Hollywood, Los Angeles, California)
Genre
Folk
Length

35

:

41

Label
Reprise
Producer
Joni Mitchell
Blue is the fourth studio album by Canadian singer-songwriter Joni Mitchell. Exploring the various facets of relationships from infatuation on "A Case of You" to insecurity on "This Flight Tonight", the songs feature simple accompaniments on piano, guitar and Appalachian dulcimer. The album peaked at number 3 on the UK Albums Chart and number 15 on the Blllboard 200.
Continue reading "June 22: Joni Mitchell Released Her Brilliant Album "Blue" in 1971″ →