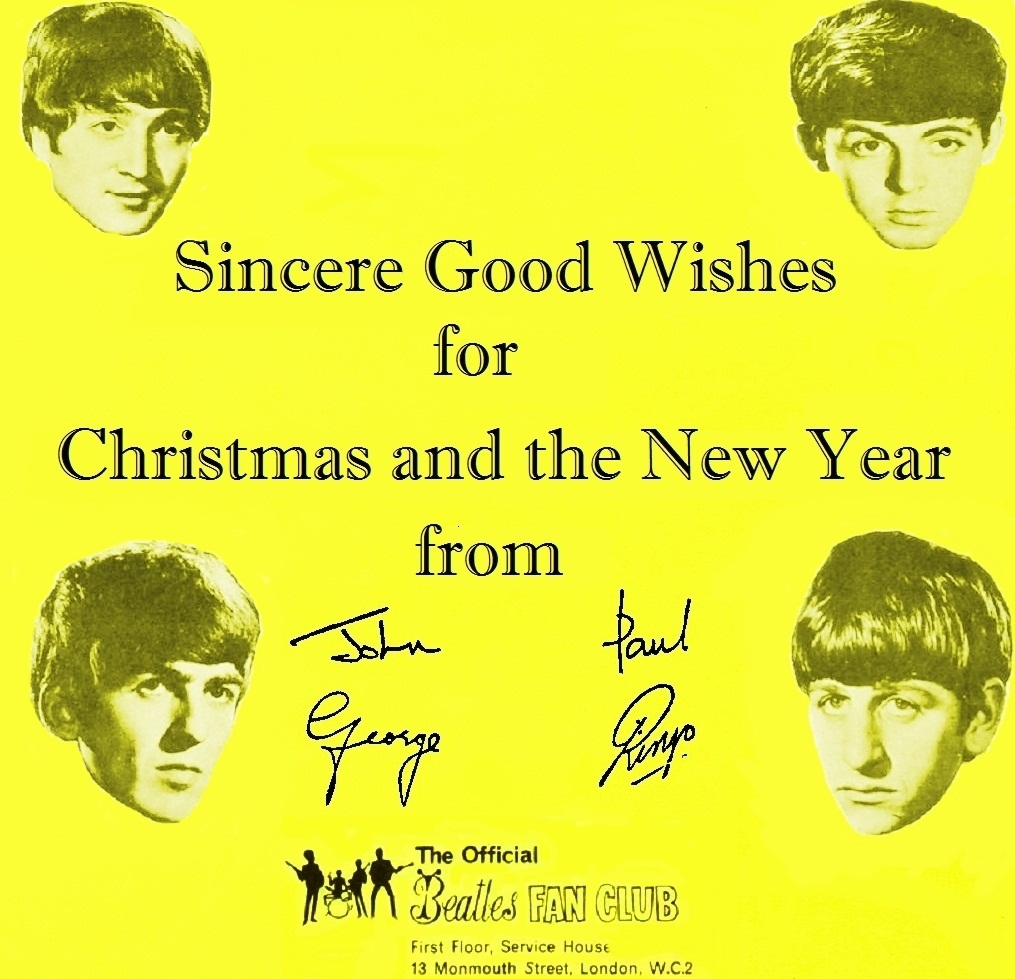 From 1963 to 1969, the Beatles recorded and released seven special Christmas singles through their fan club. These were closer to "Monty Pythonesque"-comedy than their normal releases. The first ones are whimsical, cheery and thankful for their success, but later records are more esoteric. They reflect their development as a unit, the 1969 recording is four separate pieces.
Each recording was pressed onto a 7″ flexi disc and mailed free to the British members of the Fan Club.
The results are interesting curiosities for all  Beatles fans. A compilation album (with all the 7 singles) was released in 1971 and available from the fan club between 1970 and 1972. It was never released commercially, and most  copies are bootlegs.
The Beatles' Christmas Record 1963:

The first Christmas recording from the Beatles featured several versions of the traditional Christmas carol Good King Wenceslas and individual messages from the four, ending with a closing chorus of Rudolph the Red-Nosed Ringo.
An edited version of this recording was sent to members of the Beatles' American fan club in December 1964. The recording was also included as an unlockable bonus in the video game The Beatles: Rock Band.
Issued: 6 December 1963
Label: Lyntone, LYN 492
Flexi disc: 7″, 1 side, 33⅓ RPM
Total time: 5:00