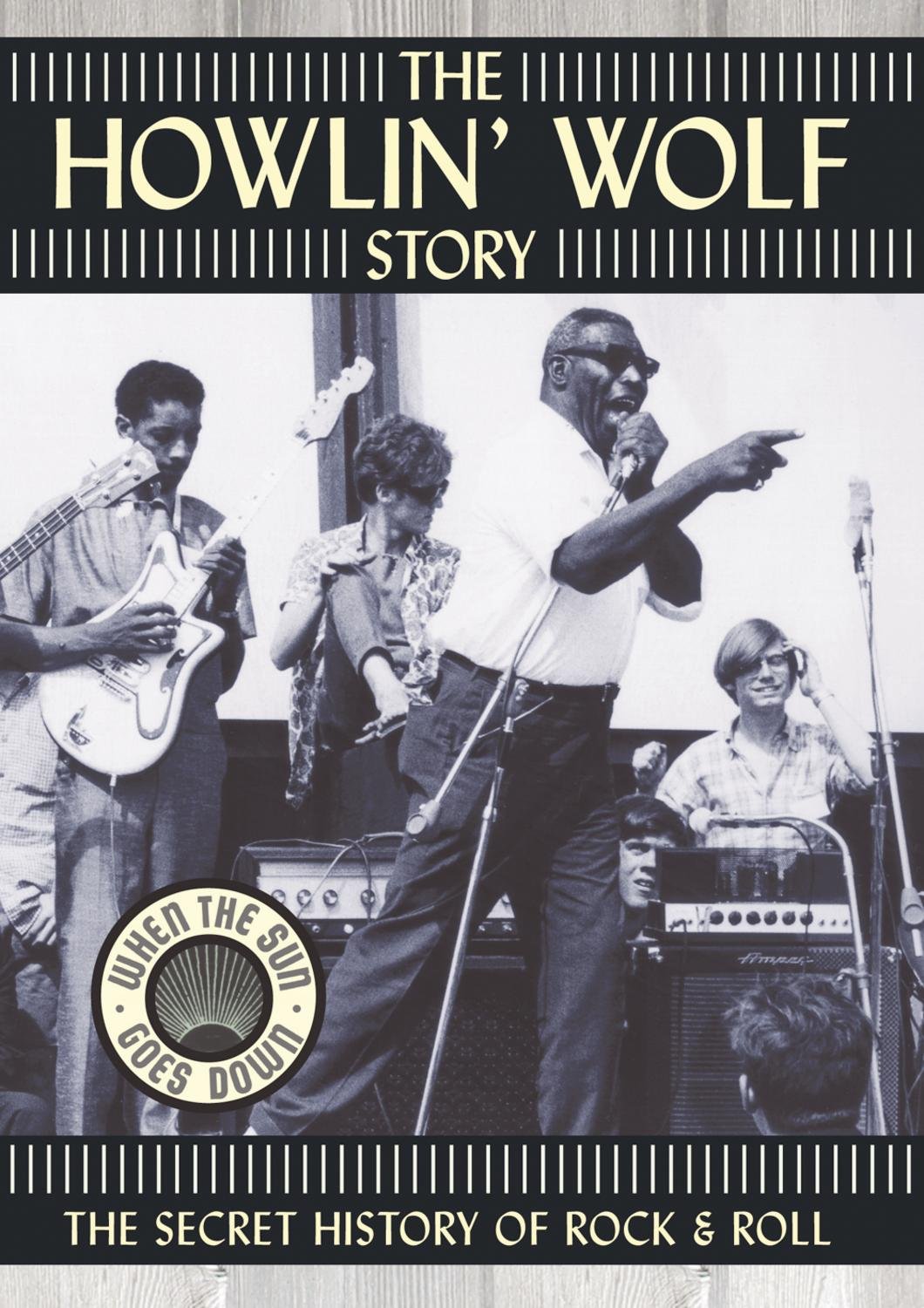 Few if any figures in blues loom as large as Howlin' Wolf, yet there's been a sad lack of footage of this staggering man. This director's cut from the When the Sun Goes Down-The Secret History of Rock & Roll series is packed with never-before-seen live footage, rare Shindig footage presented by Mick Jagger and Brian Jones, interviews with bandmates and family and more. An absolute must for music-history and blues fans.
Chester Arthur Burnett (June 10, 1910 – January 10, 1976), known as Howlin' Wolf, was a Chicago blues singer, guitarist, and harmonica player, originally from Mississippi. With a booming voice and imposing physical presence, he is one of the best-known Chicago blues artists. The musician and critic Cub Koda noted, "no one could match Howlin' Wolf for the singular ability to rock the house down to the foundation while simultaneously scaring its patrons out of its wits." Producer Sam Phillips recalled, "When I heard Howlin' Wolf, I said, 'This is for me. This is where the soul of man never dies.'" Several of his songs, including "Smokestack Lightnin'", "Killing Floor" and "Spoonful", have become blues and blues rock standards. In 2011, Rolling Stone magazine ranked him number 54 on its list of the "100 Greatest Artists of All Time".
Arguably second only to Muddy Waters among the Mississippi Delta singers who traveled north and pioneered urban electric blues, Wolf was a big, imposing man with an inimitable, booming voice and a lasting influence on generations of rock & rollers–all of which comes across in the 90-minute film. Not only do we get a history of his life (told by family members, musical associates like longtime guitarist Hubert Sumlin, and Wolf himself) that's far more entertaining than the norm for this genre, we also get some history of the blues in general. And not only do we hear snippets of Wolf's music, we hear several complete songs, including some priceless filmed performances. Quite simply, this one should become a touchstone for documentaries of its kind.
-Sam Graham (amazon)
…the footage of The Howlin' Wolf Story makes a good case for nominating Wolf as the first rock star. He'd do anything to reach an audience, including crawling across the floor like a snake and leaning off the edge of the stage to "threaten" audience members. With his eyes bugging out and his growling baritone howling out tales of infidelity and hard times, he came across as a force of nature, a powerful man with a larger-than-life personality.
Wolf was one of the few bandleaders who paid benefits to those in his group. He learned how to read and write in his '40s, stayed married to one woman all his life and was generous to up-and-coming musicians and songwriters. He took guitar lessons from blues pioneers Charlie Patton and Robert Johnson, created a unique signature rhythm and was a monster slide guitar player. The raw, inspired performances captured in this documentary are well worth the price of admission.
– Paste Magazine
– Hallgeir