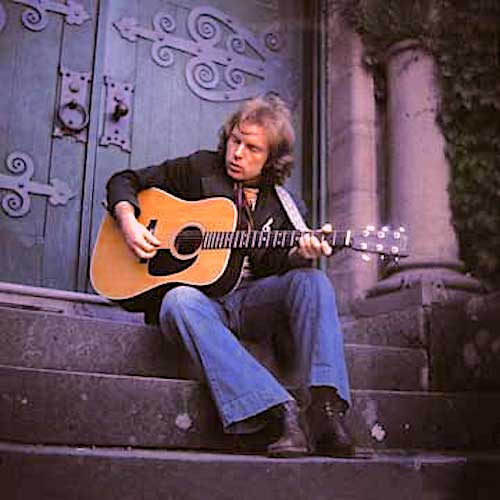 TOC
Facts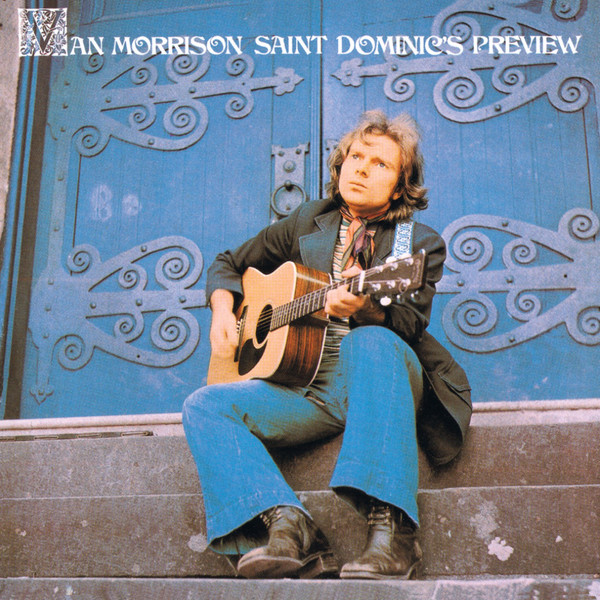 Wikipedia:
The title song of the sixth album by Northern Irish singer-songwriter Van Morrison, released in July 1972 by Warner Bros.. It was recorded at the Wally Heider Studios in San Francisco in April 1972, with overdubs made later on. Morrison wrote it in a stream of consciousness in the same vein as some of his earlier works, particularly those on Astral Weeks. The song's narrative moves from France to San Francisco, Morrison's place of residence at the time, to Belfast, where he grew up.
Saint Dominic's Preview has been described as one of his most allusive, containing wide-ranging references including The Troubles, Morrison's pre-fame career cleaning windows, Notre-Dame cathedral and the vicissitudes of the recording industry. The song also mentions Edith Piaf, Irish poets W. B. Yeats and James Joyce and country singer Hank Williams. Gary Mallaber and Jack Schroer (from the Moondance album) play drums and saxophone respectively and Morrison's then wife, Janet Planet, is one of the back-up vocalists.
Personnel
Van Morrison – guitar, vocals
Jules Broussard – tenor saxophone
Bill Church – bass
Gary Mallaber – drums
Doug Messenger – guitar
Pat O'Hara – trombone
Janet Planet – backing vocals
Tom Salisbury – piano, organ
Ellen Schroer – backing vocals
Jack Schroer – alto and baritone saxophones
Mark Springer – backing vocals
Live:
Known Performances: 114
First performance: April 28, 1972 in Santa Monica, US
Last performance: February 7, 2020 in Las Vegas, US
Here is the Santa Monica 1972 version:
–
And here the Las Vegas 2020 version:
Quotes
"The six-and-a-half-minute title cut which opens side two nicely straddles the gap between the album's two styles. Instrumentally it is very similar to "Tupelo Honey." The arrangement and vocals are joyously full-bodied and enhanced by John McFee's steel guitar. However, the dense verbiage (more complex than on any other cut) is disjunctive and arcane, juxtaposing images of mythic travel, with those of social alienation, with reference to James Joyce and Northern Ireland. Within this deliberately obscure but provocative narrative recurs the refrain of Van's apocalyptic vision which he calls Saint Dominic's Preview. I was uneasy about Van's insistence on employing a basically private mythology in Astral Weeks, evocative as it was, and I am uneasy about "Saint Dominic's Preview" for the same reason. The words are difficult to follow, and the album provides no lyric sheet. Nevertheless Van achieves his effect — contrasting a restless, ominous perspective of the present with his certainty of a positive, perhaps ultimate resolution just ahead."
–> Stephen Holden (Rolling Stone Magazine – album review)
"The song was stirring. It was exhilarating. The singer's commitment to his every word passed over to the listener even if the listener had never wasted a thought on Northern Ireland; there was a sense of engaging with the world on your own terms. As the scene shifted from Belfast to San Francisco to New York, shifted in phrases that barely made more narrative than a single word, as the story went from people being shot down in one street to people looking away from others as they walked down another to a rock 'n' roll singer at a party to promote his new album, what could have been felt as a slide from the profound to the trivial remained a story that stayed on its feet, that surrendered not a single measure of moral right from one side of the story to the other. When the song ended, you could feel you'd been around the world."
–> Greil Marcus (When That Rough God Goes Riding: Listening to Van Morrison)
"..by some distance, the densest and most allusive songs on the record and one of the most striking in the Morrison canon.
…. So, how would I interpret the song? As a series of largely autobiographical shards from a young man who has travelled the world and achieved a great deal, but doesn't feel nearly as settled or satisfied as people might expect. If the writer was ten years older one might say that it was a song of incipient midlife crisis – but he had already packed a lot into his life and his homeland was on the brink of civil war so maybe that is still an apt description. There is a kaleidoscope of memories and impressions and an attempt to corral them within a framing vision; a look forward to (or a preview of) a hoped-for time when things will be calmer and make more sense."
–> Peter Wrench (Saint Dominic's Flashback: Van Morrison's Classic Album, Forty Years On)
The title track is one of Morrison's most riveting compositions. Ushered in by Tom Salisbury's sepulchral piano and organ, draped in John McFee's weeping pedal steel, Bill Church's electric bass kicks it into touch. Lyrically, Morrison seems to have had the Thesaurus open at "cryptic", the lyrics of 'Saint Dominic's Preview' are as uncrackable as an Enigma code. P.F. Sloan – author of Barry McGuire's "Eve Of Destruction' – is namechecked, as are Hank Williams, Safeway supermarkets, Edith Piaf's 'No Regrets', Joyce (James? Grenfell?), "chains, badges, flags and emblems…" and Belfast City too. There's also something in there about freeloaders at a record company shindig, but as to the actual meaning? Well you got me. All I know is that "Saint Dominic's Preview' has all the greatness you associate with Van Morrison at his rampaging best.
–> Patrick Humphries (The Complete Guide to the Music of Van Morrison)
Lyrics
Shammy cleaning all the windows
Singing songs about Edith Piaf's soul
And I hear blue strains of no regredior
Across the street from Cathedral Notre Dame
Meanwhile back in San Francisco
We're trying hard to make this whole thing blend
As we sit upon this jagged
Storey block, with you my friend
And it's a long way to Buffalo
It's a long way to Belfast city too
And I'm hoping the choice won't blow the hoist
'Cause this town, they bit off more than they can chew.
As we gaze out on, as we gaze out on
As we gaze out on, as we gaze out on
Saint Dominic's Preview
Saint Dominic's Preview
Saint Dominic's Preview
All the orange boxes are scattered
Against the safeway's supermarket in the rain
And everybody feels so determined
Not to feel anyone else's pain
No one's making no commitments
To anybody but themselves
Talkin' behind closed doorways
Tryin' to get outside, get outside of empty shells
And for every cross cuttin' country corner, country corner
For every Hank Williams railroad train that cried
And all the chains, badges, flags and emblems
And every strain on brain and every eye
As we gaze out on, as we gaze out on
As we gaze out on, as we gaze out on
Saint Dominic's Preview
Saint Dominic's Preview
Saint Dominic's Preview
And the restaurant tables are completely covered
The record company has paid out for the wine
You got everything in the world you ever wanted
Right about now your face should wear a smile
That's the way it all should happen
When you're in, when you're in the state you're in
You've got your pen and notebook ready
I think it's about time, time for us to begin
And meanwhile we're over in a 52nd Street apartment
Socializing with the wino few
Just to be hip and get wet with the jet set
But they're flying too high to see my point of view
As we gaze out on, as we gaze out on
As we gaze out on, as we gaze out on
Saint Dominic's Preview
Saint Dominic's Preview
Saint Dominic's Preview
See them freedom marching
Out on the street, freedom marching
Saint Dominic's Preview
Out in the street
Look at the man
Turn around
Come back, come back
Turn around
Look at the man
Says hold on
Saint Dominic's Preview
Saint Dominic's Preview
Says hold me in
Saint Dominic's Preview
Live versions
1973 – The Troubadour in Los Angeles OR the Santa Monica Civic Auditorium in Santa Monica OR the Rainbow in London

February 21, 1979 – Belfast, Northern Ireland

April 1996 – Dublin, Ireland

August 16, 2008 – London, England

Cover Versions
Bob Seger – Live in Cleveland 1973
alt. lyrics

Jealous Of The Birds

–
Sources