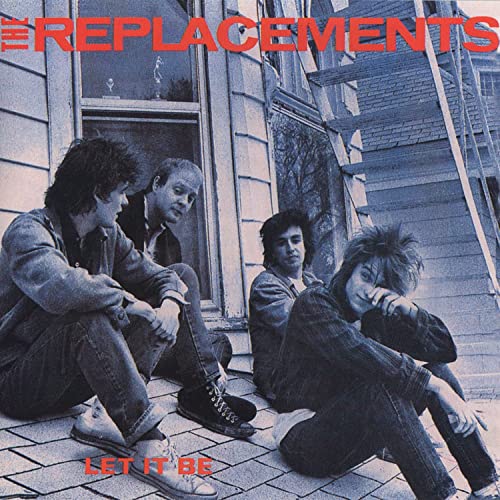 "If ever an indie-rock album felt like freedom, like an adventure, or like the heartache, joy, ridiculousness, angst and celebration of life itself, it was Let It Be."
– Jim McGuinn (The Current)
Let It Be is the third studio album by American rock band The Replacements. It was released on October 2, 1984 by Twin/Tone Records. A post-punk album with coming-of-age themes, Let It Be was recorded by the band after they had grown tired of playing loud and fast exclusively as on their 1983 Hootenanny album; the group decided to write songs that were, according to vocalist Paul Westerberg, "a little more sincere."
"Playing that kind of noisy, fake hardcore rock was getting us nowhere, and it wasn't a lot of fun. This was the first time I had songs that we arranged, rather than just banging out riffs and giving them titles."
– Paul Westerberg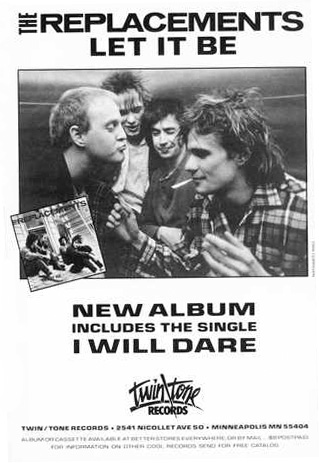 Let It Be was well received by music critics and later ranked among the greatest albums of the 1980s by AllMusic and Rolling Stone magazine. Now considered a classic, Let It Be is frequently included on professional lists of the all-time best rock albums, being ranked number 241 on Rolling Stone's list of the 500 greatest albums of all time. The album was remastered and reissued in 2008, with six additional tracks.
Paul Westerberg- I Will Dare (2009):

"…here Chris Mars and Tommy Stinson's rhythms are breathlessly exciting and Bob Stinson's guitar wails as if nothing could ever go wrong. Of course, plenty went wrong for the Replacements not too much further down the road, but here they were fully alive as a band, living gloriously in the moment, a fleeting moment when anything and everything seems possible, and that moment still bursts to life whenever Let It Be is played."
– Stephen Thomas Erlewine (Allmusic)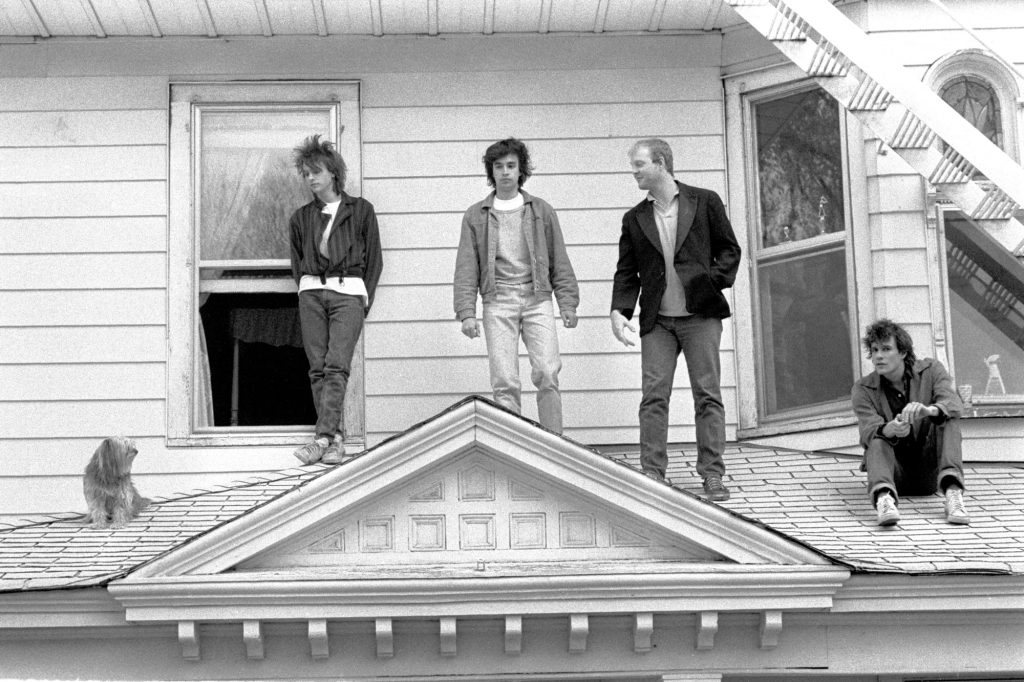 …and it has the best Kiss song recorded by any artist (including Kiss) , Black Diamond.
Colin Meloy, from The Decemberists,  wrote in his 331⁄3 book on the album, "I listened to Let It Be endlessly. The record seemed to encapsulate perfectly all of the feelings that were churning inside me. Paul Westerberg's weary voice sounded from my boombox and I trembled to think that here I was, thirteen and the 'hardest age' was still three years in the making."
This is one of my favourite 331⁄3 book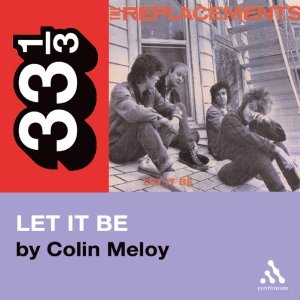 This book is about a musician writing about another group of musicians and their impact on his life. It is not a Replacements memoir, it's a Colin Meloy memoir and it is wonderful. It hit me hard, made me remember how important some tapes/bands were when you started really listening to music. For Meloy it was The Replacements for me it was Clash. I've read that many fans of the album are unhappy with the way it is represented, not me, the book "gets" what being a fan of an album means. Not just the listening experience but the life changing process. Some albums can do that!
He also write about the record, he singles out songs and explain their significance, his own memoir and the memoir of the album inter-twines.
In the 1999 miniseries "VH1's 100 Greatest Albums of Rock and Roll," VH1 ranked Let It Be #79. Pitchfork rated the album at #29 on their 100 Best Albums of the 1980s. Spin ranked it #12 on their list of the 25 Greatest albums of all time. Slant Magazine listed the album at #39 on its list of "Best Albums of the 1980s". The opening track of the album, "I Will Dare" has been inducted in the Rock and Roll Hall of Fame's 500 Songs that Shaped Rock and Roll.
The Replacements – Let it Be (Expanded ed.) on Spotify: