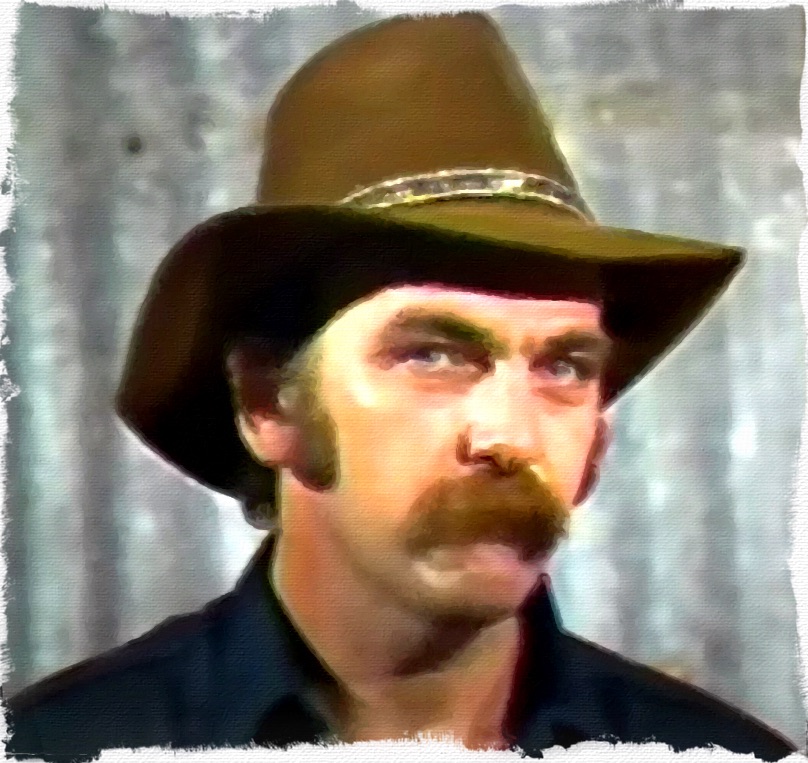 "Feed the pigeons some clay,
and start talking again,
when I know what to say…"
Michael David Fuller (December 18, 1949 – February 1, 1989), better known by his stage name Blaze Foley, was an American country music singer-songwriter, poet, and artist active in Austin, Texas.
There are two great films about Blaze Foley, the documentary, Duct Tape Messiah and Ethan Hawk's dramatisation of the Blaze Foley memoir by Sybil Rosen, Living in the Woods in a Tree: Remembering Blaze, called Blaze. Both are good movies, well worth checking out.
Allmusic:
Blaze Foley was raised in West Texas and sang with his mother, brother, and sisters in a gospel act called the Fuller Family. Taking a pseudonym borrowed from Red Foley, Blaze performed in Houston, New Orleans, and Austin through the 1970s and '80s, developing a strong following and respect from fellow musicians. But it was the Austin music scene, among friends like Van Zandt and Timbuk 3 — whose work Foley was an early champion of — that would become his spiritual and geographical home.
He only released one album in his lifetime, Live at the Austin Outhouse (on cassette). There have been released some good compilation albums after his, much too early, death.
"Through the bleed of a guitar microphone, you can hear stools squeaking, snatches of conversation, and general bar ambience — but at the center of it all is Foley, his deep gritty voice and songs that, much like Van Zandt's, seem to emerge from a place of bruised, yet hopeful, solitude."
– Eric Hage (Allmusic)
Self-destructive tendencies, alcohol, bad luck and mental illness hindered Blaze Foley from becoming a folk/country "star". He died 39-years old,  he was shot in the chest and killed by Carey January, the son of Foley's friend Concho January. Blaze had confronted Carey January accusing him of stealing his father's veteran pension and welfare checks. As time has passed his talent and presence are discovered by more people, and he has always been revered by his fellow songwriters.
What he left us is great art.
"He's only gone crazy once. Decided to stay." – Townes Van Zandt
I'm tired of runnin' 'round lookin'
For answers to questions that I already know
I could build me a castle of memories
Just to have somewhere to go
Clay Pigeons, Audio from the compilation album, Sittin' by the road:
At his funeral, Foley's casket was coated with duct tape by his friends. Townes Van Zandt told a story where he and his musicians went to Foley's grave to dig up his body because they wanted the pawn ticket that Foley had for Townes's guitar. Not sure of the truth in that tale… Townes could really tell stories. Lucinda Williams' "Drunken Angel," Townes Van Zandt's "Blaze's Blues" are two fantastic songs about this fascinating artist.
I'm goin' down to the Greyhound station
Gonna get a ticket to ride
Gonna find that lady with two or three kids
And sit down by her side
Ride 'til the sun comes up and down around me
'Bout two or three times
Smokin' cigarettes in the last seat
Tryin' to hide my sorrow from the people I meet
And get along with it all
Clay Pigeons, live acoustic by Blaze Foley

I'd like to stay
But I might have to go to start over again
Might go back down to Texas
Might go to somewhere that I've never been
And get up in the mornin' and go out at night
And I won't have to go home
Get used to bein' alone
Change the words to this song, start singin' again.
Foley's chicory voice, tart and strong but backcountry smooth, works its folk noir immediately on "Clay Pigeons", which in a blind taste test can't be told apart from John Prine, who famously covered the standout. (Austin Chronicle)
John Prine sings Clay Pigeons live, with a very nice intro by Prine:
"It's a masterful, singular piece. And while the stark, bare arrangement is a fitting color to the song's despondent nature, the song is done no harm by John Prine's warm, autumn toned rendition, from his 2005 album Fair and Square. Prine's gorgeously aged and grizzled voice treats the song respectfully and truthfully. The production is positively lived in, a gentle conversation between guitar, harmonica and pedal steel; cozy and auburn tinted, a fresh pot of coffee at sunrise."
– Aquarium Drunkard