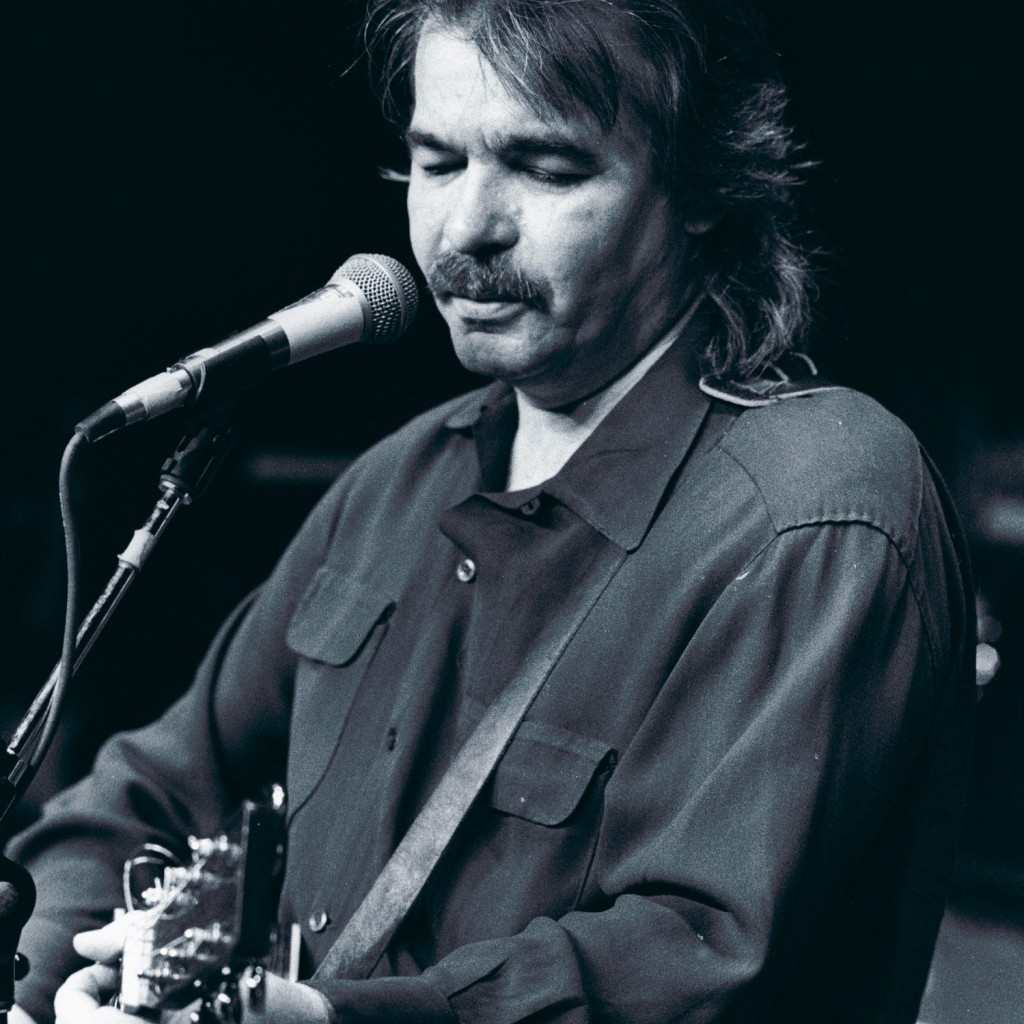 We lost this great artist about half a year ago, we miss him very much.
In accordance with Prine's wishes as expressed in his song "Paradise", half of his ashes were spread in Kentucky's Green River. The other half were buried next to his parents in Chicago
His last recorded video performance, I Remember Everything:


From Wikipedia:
Born/Dead
October 10, 1946/April 7, 2020 (Age 73)
Origin
Maywood, Illinois,
United States
Genres
Country
Folk
Progressive bluegrass
Occupations
Singer-songwriter
Guitarist
Instruments
Vocals
Guitar
Years active
1971–present
Labels
Atlantic, Asylum, Oh Boy, Rhino
Associated acts
Steve Goodman
Website
www.johnprine.net
John Prine (born October 10, 1946, in Maywood, Illinois) was an American country/folk singer-songwriter. He was active as a recording artist and live performer since the early 1970s.
Sam Stone (early 70s):

John Prine – A Message from Bill Murray:

In 2003, he was given a Lifetime Achievement Award for songwriting by the UK's BBC Radio 2 and that same year was inducted into the Nashville Songwriters Hall of Fame. The following year saw his song "Sam Stone" covered by Laura Cantrell for the Future Soundtrack for America compilation.
Prine has taken his place as one of the most influential songwriters of his generation. In 2009, Bob Dylan told the Huffington Post that Prine was one of his favourite writers, stating:
"Prine's stuff is pure Proustian existentialism. Midwestern mindtrips to the nth degree. And he writes beautiful songs. I remember when Kris Kristofferson first brought him on the scene. All that stuff about "Sam Stone," the soldier junkie daddy, and "Donald and Lydia," where people make love from ten miles away. Nobody but Prine could write like that."
In Johnny Cash's autobiography Cash, he admitted "I don't listen to music much at the farm, unless I'm going into songwriting mode and looking for inspiration. Then I'll put on something by the writers I've admired and used for years (Rodney Crowell, John Prine, Guy Clark, and the late Steve Goodman are my Big Four)…"
When asked by Word Magazine in 2008 if he heard Pink Floyd's influence in newer British bands like Radiohead, Roger Waters replied "I don't really listen to Radiohead. I listened to the albums and they just didn't move me in the way, say, John Prine does. His is just extra-ordinarily eloquent music—and he lives on that plane with Neil Young and Lennon." 
Prine received the Artist of the Year award at the Americana Music Awards on September 9, 2005. The award was accepted in his name by awards host and long-time friend Billy Bob Thornton.
Summer's End Official Video (2018):

"Some humans ain't human
Though they walk like we do
They live and they breathe
Just to turn the old screw
They screw you when you're sleeping
They try to screw you blind
Some humans ain't human
Some people ain't kind"
-John Prine
Album of the day – John Prine (1971):

From allmusic.com – William Ruhlmann:
A revelation upon its release, this album is now a collection of standards: "Illegal Smile," "Hello in There," "Sam Stone," "Donald and Lydia," and, of course, "Angel from Montgomery." Prine's music, a mixture of folk, rock, and country, is deceptively simple, like his pointed lyrics, and his easy vocal style adds a humorous edge that makes otherwise funny jokes downright hilarious.