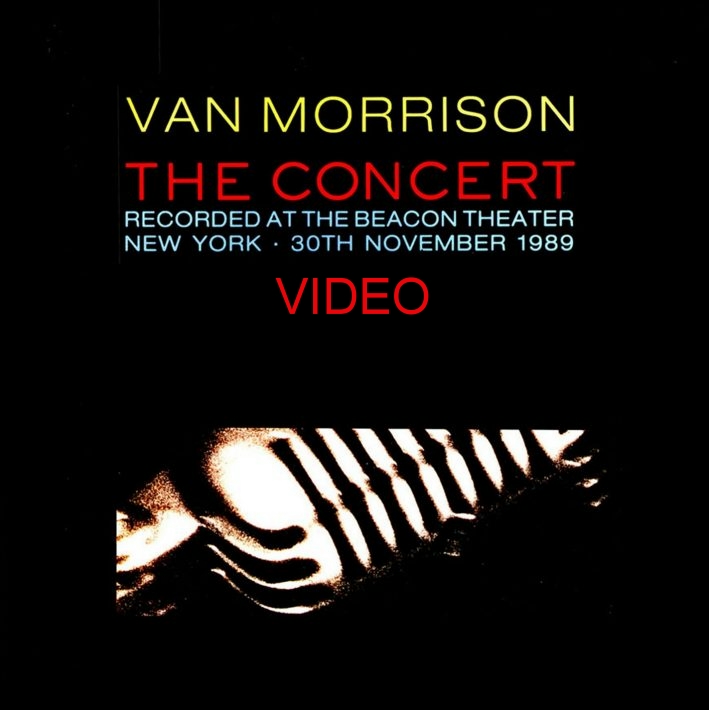 In a review at the time, Geoff Wall describes the video .. as "ecstasy for the ears", and it is tonic for the eyes as well. A surprise and a delight.
-Brian Hinton (Celtic Crossroads)
Great late 80's VM concert with John Lee Hooker & Mose Allison. Check out "Summertime in England" @ ~30min.
Setlist:
(italic – not included in VHS release & this youtube video)
 I Will Be There

Whenever God Shines His Light

Cleaning Windows

It's all in the game 

Orangefield

Tore Down A La Rimbaud

When Will I Ever Learn To Live In God

Beautiful Vision
Help Me
Everybody's Cryin' Mercy
City Home

Thank God For Self Love

Raglan Road

Carrickfergus

Full Force Gale

Summertime In England

Caravan

Moondance

Fever

Vanlose Stairway > Trans-Euro Train

Star Of The County Down

Northern Muse (Solid Ground) > When Heart Is Open

In The Garden

Have I Told You Lately

These Are The Days

Gloria

It Serves Me Right To Suffer

Boom Boom

She Moves Through The Fair

Buona Sera
Musicians:
Van Morrison – vocals

Richie Buckley – saxophone
Dave Early – drums
Georgie Fame – keyboards
Steve Gregory – saxophone
Bernie Holland – guitar
Neil Drinkwater – keyboards
Brian Odgers – bass
Mose Allison – Vocals
John Lee Hooker – Vocals, guitar
From Amazon:
"…the voice, the high and low ranges, the sounds and mumbles he makes still mesmerize his audiences. Many of the performances here feature his spiritual side with Whenever God Shines His Light; Thank God for Self; I Will Be There; and When Will I Ever Learn to Live in God. He touches lightly on Gloria, and extends Moondance/Fever.
Two influential guests include the blues guitarist John Lee Hooker and jazz pianist, composer, and Mose Allison. Allison has often called the "William Faulkner of Jazz." In 1996, Morrison recorded Tell Me Something: The Songs of Mose Allison.
What is not listed as a track is the mesmerizing and unusual duet between sax player and Morrison, doing Common One. The sax play will echo every line Morrison does. Not only is it unique to listen, but that duet is very fun to watch. Now this song was performed on the Astral Weeks Live At the Hollywood Bowl and the DVD treat Astral Weeks Live At The Hollywood Bowl: The Concert Film (Amazon.com Exclusive). As usual the bluesy jazzy sound of the entire concert is a thrill."