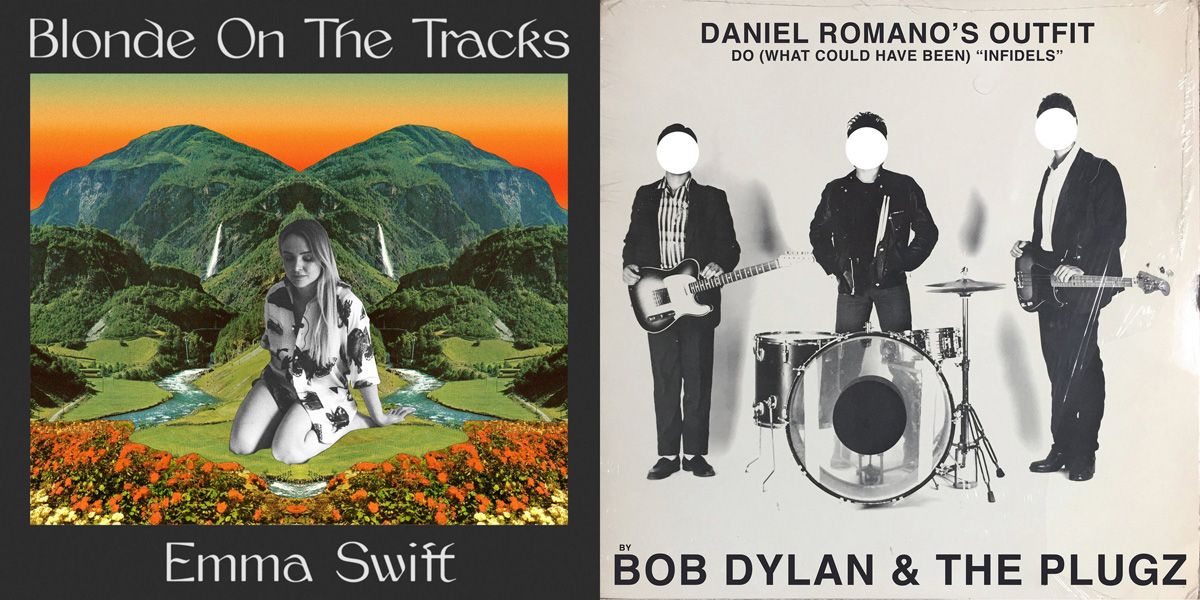 These two albums are very good no matter if you see them as ordinary releases or as cover albums. How there could be two Bob Dylan cover album of this quality in one year is unbelievable.
Emma Swift – Blonde on the tracks:
Blonde on the Tracks is an album of Bob Dylan covers by Australian singer-songwriter Emma Swift. It was released August 14, 2020 by Tiny Ghost Records. Recorded between 2017 and 2020 in Nashville, Tennessee, the album was produced by Wilco's Pat Sansone and featured a number of well-known Nashville musicians as Swift's backing band, including British guitarist Robyn Hitchcock, Swift's partner.
We usually pick one or two song favourites from such albums, but this is too good to miss and just as good as Betty Lavette's Bob Dylan cover album from 2018.
"Swift's sweet, innocent, usually mellifluous voice lends itself towards ballads, which is what she sticks with here. From the heartbreaking "You're a Big Girl Now" to a sparse, delicate "Simple Twist of Fate" and a chiming "Queen Jane Approximately" (with full-blown Byrds guitar solo courtesy of producer/multi-instrumentalist Patrick Sansone), Swift finds a honeyed musical spot in tunes that revolve around Dylan's often pointed lyrics."
-American Songwriter
You guys can listen to it on Spotify or buy it (or listen to t) at Bandcamp
DANIEL ROMANO'S OUTFIT do (what could have been) "INFIDELS" by Bob Dylan & The Plugz:
On March 22 in 1984 Bob Dylan did a, now legendary, performance on The David Letterman Show. Michael Gray wrote in The Bob Dylan Encyclopedia:
…..When it came to the performance itself, Letterman waved the cover of Dylan's new album Infidels in front of the camera, giving it a patronising but enthusiastic introductory spiel—and at the last minute Dylan sprang on them a gloriously grungy version of a 1955 SONNY BOY WILLIAMSON II song 'Don't Start Me to Talkin''. Dylan revelled in the punk sound of the band—and was dressed accordingly, not in Latino mode but in the hip thin dark suit and super thin tie of UK punks like the members of, say, the Jam or ELVIS COSTELLO a` la 1980. Then came 'License to Kill' (not as good as at the TV-studio rehearsal, as it happened) and then a furiously fast, wondrous version of 'Jokerman', in the middle of which Dylan spent quite some time searching for a particular harmonica.
No-one else in the world would treat coast-to-coast high-ratings TV that way, and as a sampler of the album it was splendidly misleading.
Daniel Romano's Outfit has done a great job in trying to re-create "Infidels" according to what we heard that evening in March 84. What a glorious experiment it is!
The way to listen or buy is at Bandcamp
Maybe this is what it could have been…